Philly nonprofit connects contractors to improve diversity in real estate industry
The Economy League of Philadelphia looks to connect the booming construction industry, institutions, and minority-owned businesses together to do more deals.
As a steady pipeline of construction projects across Philadelphia move forward and federal infrastructure money is on the way, a local nonprofit seeks to improve equity for minority- and women-owned businesses interested in those deals.
Dozens of business executives gathered at the headquarters of FS Investments in the Navy Yard last week for the first PAGE Real Estate and Construction Summit by the Economy League of Greater Philadelphia.
The goal is to help more marginalized business owners get the scoop on deals before bids are released, especially for large institutions which may already have goals for minority- and women-owned business contracting, organizers said.
"I think one of the issues that we have is that institutions are major economic drivers everywhere that they exist. Whether it's the government or its hospitals, colleges or big companies," said Kenyatta James, director of PAGE at the Economy League of Greater Philadelphia. "But they don't operate like economic drivers. They operate like, very shrewd accountants. And that creates this dynamic where they want the least amount of risk."
But working with a new company is always a risk, which is mitigated by joint ventures with bigger businesses or certification programs.
Even when institutions do connect with minority-owned businesses, it's not always the easiest conversation as some say they are undervalued — especially at first.
Construction CEO Craig Williams of Pride Enterprises said that's a big challenge — to grow relationships and expand to their full capacity after 25 years. Pride Enterprises has worked on the Live! Casino and Hotel, renovations for Jefferson, Temple University and the University of Pennsylvania, and even the Cristo Rey Philadelphia High School in recent years.
"If we can bond a $15 million project [by ourselves] it's hard to understand why we're being offered $100,000 projects," Williams said. "Happy to do them. To start at that level if that's where the client's comfort level is. But if we have demonstrated capacity, at some point, we should be engaged at the level we're operating."
Too often general contractors don't reach out to minority-owned businesses until the bids are already public, which can sometimes be too late to pivot, says Blaine Stoddart, CEO of BFW Construction Project Managers.
"It is critical that during the planning stages of these projects, I'm talking specifically to the owners, that the professional services team have some level of diversity," Stoddart said.
That's because diversity on the pre-development team will often lead to the diversity of contractors and subcontractors.
As the city of Philadelphia ramps up its own departments for federal infrastructure money there's organizing around the concept of a Supply Philly Initiative, which is a coordinated effort to increase minority and women-owned business contracting with local government.
Organizers say the goal is to make the construction industry more equitable and hope to do the event regularly.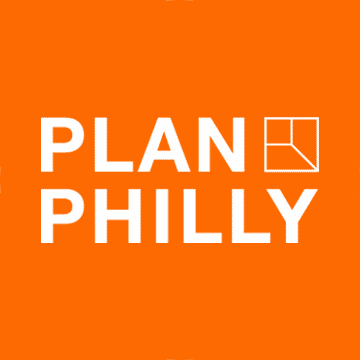 WHYY is your source for fact-based, in-depth journalism and information. As a nonprofit organization, we rely on financial support from readers like you. Please give today.