Georgia sheriff releases body cam footage, defends drug search of Delaware State Univ. lacrosse team's luggage
Deputies searched the luggage after "an alert was given" by a K9 sniffing the exterior of the bus after a traffic stop. No drugs or paraphernalia were found.
A Georgia sheriff says his deputies conducted a highway search of the Delaware State University women's lacrosse team's luggage because "an alert was given" by a drug-detecting K9 at the cargo bay of the charter bus.
"A canine sniff of the exterior of a vehicle is not a search under the Fourth Amendment," Liberty County Sheriff William Bowman stressed during brief remarks outside his office Tuesday. However, the alert does provide probable cause "to search the vehicle," Bowman said.
The U.S. Supreme Court ruled in 2005 that "a dog sniff conducted during a concededly lawful traffic stop that reveals no information other than the location of a substance that no individual has any right to possess does not violate the Fourth Amendment" right against unreasonable search and seizure.
Three deputies ransacked the team's luggage for nearly 30 minutes during the April 20 traffic stop on I-95 about 30 miles southwest of Savannah.
The deputies even went through players' underwear, and unwrapped a gift one player had received from a relative in her native Georgia.
Police body camera footage obtained by a Georgia television station showed that one deputy told the others: "It's a bunch of dang schoolgirls on the bus. It's probably some weed."
No marijuana or other drugs were discovered, however.
Here is the full body camera footage from one deputy, which Bowman's office made public late Wednesday:
Nor was any paraphernalia found. One deputy had told the players they would also be looking for devices used to smoke weed, or scales to weigh drugs.
The officers didn't search any of the players themselves, or anything inside the cabin of the bus.
The bus was pulled over for being in the left lane, since it is only permitted to be in the right two lanes, the sheriff said. The driver was issued a warning.
Team coach Pamella Jenkins said she suspected the search was conducted because most of the 30 players and staff are Black, as was the driver. University President Tony Allen said this week he was "incensed" by the episode but that players "comported themselves with dignity throughout a trying and humiliating process."
Bowman, who is Black, countered that he doesn't "allow racial profiling or encourage racial profiling" and that, after a preliminary review of the circumstances, he does "not believe any racial profiling took place based on the information I currently have."
The sheriff added that until the traffic stop drew widespread news coverage this week, "we were not aware that this stop was received as racial profiling."
He said the traffic stop and how it unfolded "is now being formally reviewed to ensure there were no policy violations and applicable law was followed."
In a statement issued Wednesday afternoon, Allen wrote that he spoke with Bowman on Tuesday but that the sheriff's "public statement and the released body camera footage raise more questions than answers."
Allen said "It has become abundantly more clear that this incident must be investigated by objective, external authorities.  We continue to push forward toward that objective."
Allen noted that:
Though Bowman said personal items were not searched "on the bus,'' footage "clearly shows officers searching toiletries and clothes, and even cutting open a family graduation gift" from luggage taken from the cargo bay beneath the cabin.
Bowman "said the officers were unaware of the nature of the passengers on the bus; the audio clearly demonstrates that the officers were aware both that this was a busload of 'schoolgirls,' and that they did not expect to find anything other than marijuana, which the officer who entered the bus said they were not looking for."
Allen had said Monday that the university was "exploring all options for recourse, legal and otherwise.
Also Wednesday, Delaware Attorney General Kathy Jennings signaled that state and federal  law enforcement officials are not about to let the matter rest.
In a letter to the U.S. Department of Justice about the incident, Jennings said she's "grateful that this is already on your office's radar and for your commitment to review the facts and determine what next steps are appropriate."
Jennings added in her letter that she's "deeply troubled by what occurred" during "what can charitably be called a minor infraction" by the bus driver.
"These students and coaches were not in the proverbial wrong place at the wrong time. They hail from one of the oldest and finest HBCUs in the country. By all accounts these young women represented their school and our state with class – and they were rewarded with a questionable-at-best search through their belongings in an effort to find contraband that did not exist."
Sheriff Bowman also insisted during his prepared remarks — he did not take questions from reporters — that the search was both legal and proper, and was part of his department's "commercial interdiction detail on the interstate." He said "several other commercial vehicles" were stopped that morning, "including another bus where contraband was located."
Bowman did not identify the "contraband," nor did he say exactly how the K9 gave the "alert."
Bowman said the deputies did not initially know the passengers on the bus were from a historically Black college because of its height and tinted windows.
He pointed out that when two deputies boarded the bus, they informed the occupants that a search of the luggage would be conducted. That announcement was captured on video shot by a player and shared by Allen this week:
"This is the same protocol that is expected to be used no matter the race, gender, age, or destination of the passengers." Bowman said. "We realize that in this current environment, even a traffic stop can be alarming to citizens, especially African Americans."
He added that he would appreciate "feedback" from the passengers and the larger community "on what communication approaches can be considered that we simply may not be aware of." Those interested may provide feedback to the Liberty County Sheriff's Office online, he said.
Allen also acknowledged Wednesday that Bowman had acknowledged "the historic concerns of African Americans in traffic stops with law enforcement" and wanted feedback from the lacrosse team.
"I look forward,'' Allen said, "to hearing from him exactly how he would like to proceed in that regard."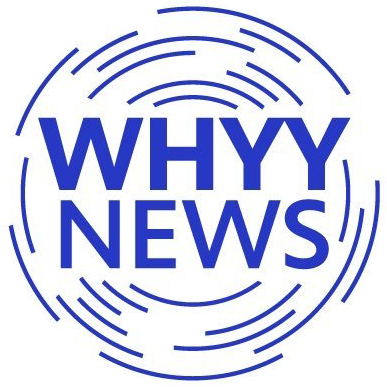 Get daily updates from WHYY News!
WHYY is your source for fact-based, in-depth journalism and information. As a nonprofit organization, we rely on financial support from readers like you. Please give today.