Delaware school bus strike ends, drivers back to work Friday
School bus drivers with Teamsters Local 326 are on strike for better benefits from First Student bus company. They've been without a contract since August 31.
Update: Negotiators for Teamsters Local 326 reached a tentative deal with First Student bus company Thursday afternoon.
Drivers went on strike this morning, unhappy with the company's latest contract offer Wednesday.
Local 326 vice president and business agent Len McCartney said the company "moved significantly" in negotiations Thursday. 
"We have a contract in principle that will be voted on by the members next week," McCartney said. "The employees will be reporting to work tomorrow."
–
Bus drivers serving the Appoquinimink, Christina, and Vo-Tech school districts in New Castle County walked off the job Thursday. More than a dozen of the 62 members of Teamsters Local 326 stood outside the First Student bus yard wearing signs that read "unfair labor practice."
"We want to be heard, and we're just tired of not being heard," said Jonathan Allen of Middletown. He's been driving for First Student for six years. "We just want better benefits, less years on the contract, maybe work out the 401(k), and a voice."
Union members have been working without a contract since the end of August.
McCartney said the union has rejected four offers from First Student. "We don't feel that the company is adequately addressing their concerns," he said. "We felt it was necessary today to take some action so that they would take us seriously and sit down and negotiate."
First Student officials say the company exercised their right to a 21-day cooling off period after the latest contract offer was rejected Wednesday. In most labor negotiations, that cool-down time is designed to prevent a strike or lockout and gives both sides a chance to reconsider their positions. First Student corporate communications manager Jen Biddinger says the union decided to go on strike anyway.
"We remain in constant communication with representatives from Teamsters. First Student is committed to reaching a mutually-beneficial resolution as soon as possible," Beddinger said. "We ask our union members to do everything in their power to avoid causing further unnecessary chaos and uncertainty for families."
McCartney said he would be talking to the bus company Thursday afternoon, but he couldn't say what the outcome would be or how long the union would be on strike.
"We don't want to be out here, OK? But at the same time, the company is not addressing the concerns of these drivers," he said. "When I first took it over as agent, they had 125 people here. They're down to 62 now. They can't hire people. So, in order for them to keep what they have, they're going to have to address what their concerns are."
In response to the bus routes not running, Appoquinimink School District leaders planned to use drivers from other bus companies to transport kids who would normally ride First Student buses.
School officials polled parents about how the district should respond to a potential strike last month. Parents made it clear in those discussions that they did not want students to be forced to return to remote learning.
Because those drivers are already handling other routes, some students' pick-up schedules had to be adjusted for an earlier pick-up in the morning and a later drop-off. Appoquinimink superintendent Dr. Matt Burrows said the goal was for no student to miss class time as a result of the change in bus schedules.
"Overall, I think it went better than could have been expected. As you know, we spend the [whole] summer planning bus routes usually, and we had to turn this around in less than 12 hours," he said. "We did have a few hiccups today, a few learning experiences that we learned from that we're looking to learn from this afternoon and into tomorrow morning."
Some district parents took to the school's Facebook page to complain about how the change was affecting their kids.
"What more do you want to add to these kids? Let's make the struggling kids struggle more," posted one parent.
"No way on this earth am I putting my child out at 6:15 a.m. to catch the bus. That means she has to be awake by 5:15 a.m. and most likely not have breakfast. Absolutely not!," said another.
In addition to the disruption of earlier bus schedules, some parents drove their children to school instead, which caused some pretty bad backups around some schools.
"We had more traffic on campuses than we've had previously, but all in all, we have a supportive community, supportive parents. And you know, we cannot thank enough the support of the drivers that are picking up the extra run," Burrows said.
The New Castle County Vo-Tech School District has decided to reinstate online classes for students at Delcastle Technical High School and Hodgson Vocational Technical High School while drivers are on strike.
The Christina School District has fewer routes served by First Student and district officials said their issues Thursday morning were minimal.
The union drivers got a word of support from Democratic leaders of the Delaware State Senate. Senate President Pro Tempore Dave Sokola, Senate Majority Leader Bryan Townsend and Senate Majority Whip Elizabeth "Tizzy" Lockman issued a joint statement saying the drivers are doing what they believe is necessary to provide for their families.
"Like all Delawareans, the men and women we trust to safely transport our children to and from school each day deserve fair working conditions, affordable health care, and the knowledge they will be able to pay their bills after retirement," their statement said. "And, just like you, they want this situation to be resolved as quickly as possible so they can get back to work."
Appoquinimink's Matt Burrows echoed that wish for a quick end to the strike. "We'd like to see that as soon as possible," he said.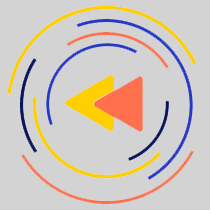 Saturdays just got more interesting.
WHYY is your source for fact-based, in-depth journalism and information. As a nonprofit organization, we rely on financial support from readers like you. Please give today.