Delaware prison population down 10% during pandemic
With fewer people being held for pre-trial detention, there's been a 10% drop in Delaware's overall prison population.
Listen
1:14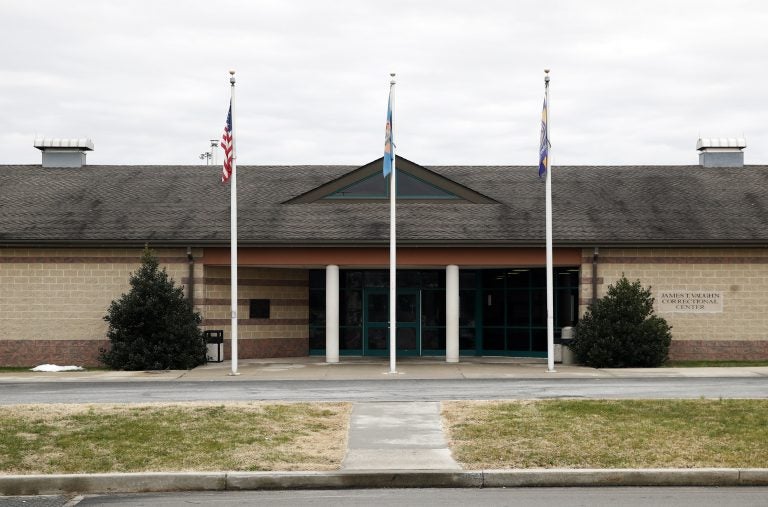 As the Delaware Department of Correction works to limit the spread of the coronavirus in its prisons, having fewer people behind bars certainly can't hurt. The restrictions caused by the virus has helped in that effort by causing a 10% drop in the number of people held behind bars in the state.
That's happened through fewer admissions of newly arrested individuals and an early release for some defendants who had been held while awaiting trial. The number of those held pretrial is down 25%. The courts have ordered a release for some prisoners held in Level IV custody, or work release, who failed to pay child support.
DOC is also using tighter restrictions for those on probation as an alternative to jailing them for a violation.
"Our criminal justice system has responded with urgency to COVID-19 to ensure access to justice continues during this health pandemic," DOC Commissioner Claire Dematteis said. "DOC is proud to partner with judges, prosecutors, defense attorneys and law enforcement officers to leverage technology to keep the wheels of justice turning by accommodating more than 1,300 video court proceedings for inmates in our correctional facilities and probation offices over the past six weeks."
Even before the coronavirus drop over the past two months, the number of prisoners being held in Delaware's Level 5 prison facilities has been on a steady decline in recent years. In 2013, there were more than 5,900 people living in Delaware prisons. According to the DOC's 2019 annual report, that number has dropped nearly 25% to 4,436.
Since the outbreak started, 136 people held in Delaware prisons have been diagnosed with coronavirus. Four have died. Seventy-eight DOC staff members and five contract workers have been sickened by the virus.
"We are thoroughly screening every single person who enters our prisons, work release and violation of probation centers, and probation and parole offices," DeMatties said. "They are asked specific questions about their medical condition, and whether they have had any direct or indirect contact with someone who has been tested for COVID-19 or is in quarantine."
Anyone entering a DOC building also undergoes a temperature check.
When the virus was first confirmed in Delaware in March, DOC suspended all visitation at its prisons. DeMatteis said family support for those in custody is more important than ever.
"We are taking new steps to keep the lines of communication open, including providing two free five-minute calls each week for every week, so they can check in on their loved ones and family members," she said.
WHYY is your source for fact-based, in-depth journalism and information. As a nonprofit organization, we rely on financial support from readers like you. Please give today.