New Castle County's '100 EV Plugs Plan" advances clean transportation and economic growth
The '100 EV Plugs Plan' uses funding from the Bipartisan Infrastructure Law to add electric vehicle charging plugs at parks and libraries.
Listen
1:11
This story is part of the WHYY News Climate Desk, bringing you news and solutions for our changing region.
From the Poconos to the Jersey Shore to the mouth of the Delaware Bay, what do you want to know about climate change? What would you like us to cover? Get in touch.
---
New Castle County's 100 EV Plugs Plan is moving forward with the addition of new electric vehicle charging stations at county libraries and parks. As the name implies, the plan aims to add more than 100 electric vehicle charging points throughout the county.
Four more EV chargers will be added at county libraries in the coming weeks, joining the eight already in place at the Brandywine, Bear, and Appoquinimink libraries. Funding for the project comes in part from the Bipartisan Infrastructure Law, which sent more than $400 million to the county in July 2023.
"Climate change continues to threaten our very existence," said New Castle County Executive Matt Meyer, adding that the new charging stations will help reduce emissions in the state. "The hundred plugs plan is another step in our commitment to reduce our carbon footprint. It reduces carbon emissions. It stimulates economic growth. It encourages energy independence and instills consumer confidence," he said. "And of course, it also enables people to move from place to place much less expensively at a time when inflation is still a big, big issue."
It also helps support quality careers for workers installing green energy technology, he said.
"We're investing in green jobs programs so that in the not too distant future, our community colleges, our educational system, you'll be able to train and install these EV Chargers," he said.
The 2021 Bipartisan Infrastructure Law allocates $7.5 billion to states to ramp up electric vehicle infrastructure, a key component of Biden's plan to tackle climate change.
Electric vehicle sales in the U.S. are soaring and are expected to reach one million by the end of 2023. But those sales are growing a lot faster than the charging stations needed to power EV's.
This initiative places a strong emphasis on ensuring charging stations are easy to reach and help keep transportation costs affordable. Meyer points out that Delaware's central location, combined with its proximity to I-95 traffic, makes it a key hub for a large population.
"If you travel from New York to DC right now and want to travel on a standard electric vehicle, there's a good chance that that electric vehicle will be running out of juice right about in Delaware," Meyer said. "We have the land and we have the infrastructure to be the gas station of tomorrow for the entire region.
Delaware's congressional delegation was on hand Monday morning as the new chargers were announced outside the Woodlawn Library in Wilmington. U.S. Rep. Lisa Blunt Rochester, D-Delaware, said putting EV chargers at parks and libraries will make them more accessible.
"This is gonna help get access to people in their neighborhoods and in places that are utilized by so many Delawareans. It'll get folks access to these charging stations,'' Blunt Rochester said. "It's at a very minimal cost, the point being, for the average EV, it will be for $3 for one hour. You can charge your car and get 60 miles on that one charge."
She said adding more charging infrastructure will alleviate range anxiety, the fear of running out of charge before reaching their destination. She hopes it will help more people consider buying an electric vehicle.
"I started with a hybrid because, I said, 'I'm driving somewhere. I don't want to run out of charge and be afraid that I'm gonna be stuck somewhere,'" she said. "So range anxiety is really one of the deterrents and to be able to place these charging stations in places that are accessible to people is really, really important."
The list of locations for these charging plugs is long and includes libraries in Claymont, Hockessin, Kirkwood, Route 9, Newark, and Delcastle. Charges are also in place at county parks including Glasgow Park, Banning Park. Southern Park, Rockwood Park, and Carousel Park.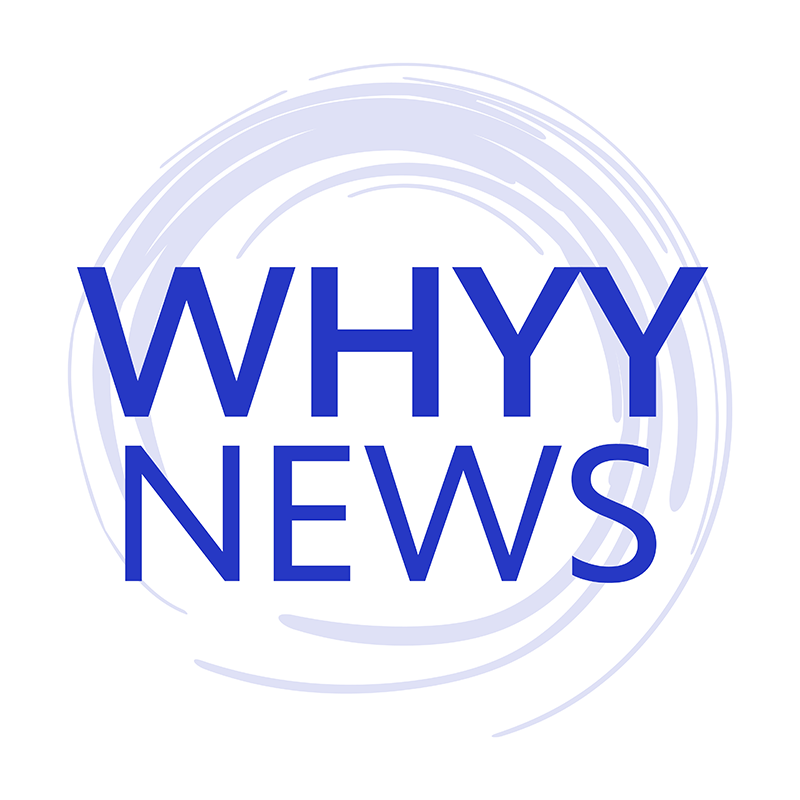 Get daily updates from WHYY News!
WHYY is your source for fact-based, in-depth journalism and information. As a nonprofit organization, we rely on financial support from readers like you. Please give today.