Big jump in Delaware flu patients, state launches online dashboard to track cases
State health officials say the number of flu cases have soared dramatically and are offering an online tracker to provide the most accurate data on flu activity.
Flu cases have "soared dramatically," according to a news release published by the Delaware Division of Public Health.
As of the week that ended on Oct. 29, the state added 172 new flu cases, bringing this season's total to 254. That's a big jump over the same week last year, when the state recorded only one new case.
Taking lessons from its presentation of data to the public during the height of the COVID-19 pandemic, DPH is presenting information about flu cases in an online tracker at myhealthycommunity.dhss.delaware.gov.
"We are extremely excited to leverage the power and popularity of the My Healthy Community data portal platform to share the most currently available data on influenza," said DPH Interim Director Dr. Rick Hong. "The portal has become most well-known for providing real time COVID-19 data. Now we can bring that same level of detail and transparency to the public with flu data as well."
Similar to the COVID tracking page, the flu-focused dashboard provides data on new cases, total season cases, hospitalizations, and deaths.
DPH warns the case numbers presented online are likely an underrepresentation of the actual number of cases in the community. That's because lots of medical providers offer rapid tests for flu in their offices, and that information is not consistently reported to the state. Earlier this year, the state launched a new monitoring program in hopes of improving delivery of data from health clinics to DPH.
The rise in flu cases comes amid concerns of a possible "tripledemic," DPH officials say. That is the combination of COVID, flu, and respiratory syncytial virus or RSV cases.
"We are managing the response to three serious respiratory viruses at once — the flu, RSV, and COVID-19 — and are significantly concerned about the impact increasing cases could have on an already strained hospital system," Hong said last month.
He urged residents to make sure they're up-to-date on both COVID and flu vaccines as a precaution.
"Now is the time to ensure all eligible Delawareans have received these critically important immunizations including the new COVID bivalent booster to provide them with the most updated protection against circulating variants," he said. "Unfortunately, a vaccine is not available for RSV and the current increase in cases throughout Delaware and the country emphasize the need to carefully follow prevention measures for these seasonal viruses."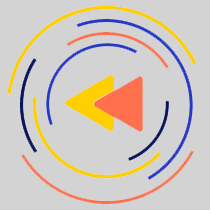 Saturdays just got more interesting.
WHYY is your source for fact-based, in-depth journalism and information. As a nonprofit organization, we rely on financial support from readers like you. Please give today.