Delaware County plans first-ever LGBTQ Pride parade
Delaware County will hold its first Pride parade in Media. It will hold the festival in Upper Darby the following weekend.
Got a question about life in Philly's suburbs? Our suburban reporters want to hear from you! Ask us a question or send an idea for a story you think we should cover.
Delaware County will kick off Pride Month this year with its first-ever LGBTQ Pride parade on June 3, followed by a festival on June 10.
For the past two years, UDTJ, the local social justice organization behind the inaugural county-wide celebration, organized the Upper Darby Pride Festival.
It took coordinators for the first event in 2021 just 31 days to pull it off. But in 2022, the celebration grew beyond the boundaries of the township, attracting people from across Delco — and as far away as Fort Lauderdale, Florida.
"The second year, we basically took everything that we did the first year and we tried to soften the edges, perfect it, round it out, and basically expand it," said Kyle McIntyre,  co-founder of UDTJ.
Organizers from UDTJ, which stands for Understanding, Devotion, Take Action, and Justice, decided it was time for a change. The group held a series of town halls across Delco and the feedback was clear.
"We actually want to expand into a county-wide type of thing to invite more people in from different areas," said Dyamond Gibbs, co-founder of UDTJ.
This year's grander celebration promises to have multi-day programming and activities for people of all ages, such as face painting, vendors, live music, and drag performances.
Coordinators for the festival also wanted to bridge the gap between Philadelphia and the most western reaches of Delaware County — which is what led the group to plan for a parade in Media.
"There's a bunch of LGBTQ-themed events in Media after the parade," McIntyre said. "Basically, it'll be the equivalent of a more 18-and-up kind of event after the parade. The festival will remain obviously age-inclusive along with the parade."
McIntyre said there has been an overwhelming amount of support from both the local and county level for these events.
"Having events like these allow people of like mind and like interest to meet together, form their own groups. It improves the mental health and well-being of LGBTQ youth because they know that they are loved, accepted. They feel seen," McIntyre said.
He said the events have served as an "incubator" for important resources and networks. McIntyre said Free Mom Hugs Delaware County formed after its founders met at the first Upper Darby Pride Festival in 2021.
Ahead of the launch of Delaware County Pride, the organization will hold its first ticketed fundraiser event from 2 to 5 p.m. on Sunday, Feb. 26 at Off the Rail in Media called Pride in Poetry.
"We invited a lot of BIPOC and local LGBTQ poets just to come out and share their platform with people in the communities and start to connect with local people who are interested in poetry or just art in general," Gibbs said.
Gibbs said local businesses have already been active in sponsoring this year's Pride celebration and she invited more to check out the sponsorship guide and get involved.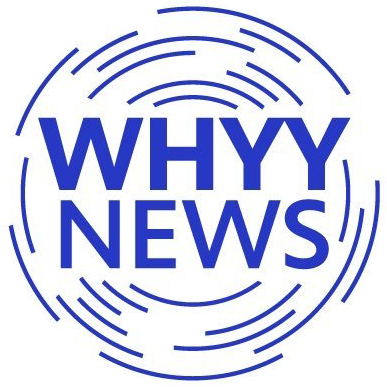 Get daily updates from WHYY News!
WHYY is your source for fact-based, in-depth journalism and information. As a nonprofit organization, we rely on financial support from readers like you. Please give today.