NJ and NY governors have 45 days to decide whether underwater LNG port moves forward
The clock is running on a proposal to build a liquefied natural gas terminal 28 miles off the Jersey Coast.
With the conclusion of public hearings on the Liberty Natural Gas plan to build a $600 million deepwater port 18 miles off Long Beach, NY, the governors of both New Jersey and New York have 45 days to weigh in on the project and kill it by vetoing the proposal.
Gov. Chris Christie previously vetoed a slightly modified version of the project and has repeatedly vowed to block any LNG facility off the Jersey shore, home to a multi-billion dollar tourism industry.
So far, however, neither he nor Gov. Andrew Cuomo has threatened to deep-six the new proposal, despite the pleas of environmental groups and others who strongly oppose it.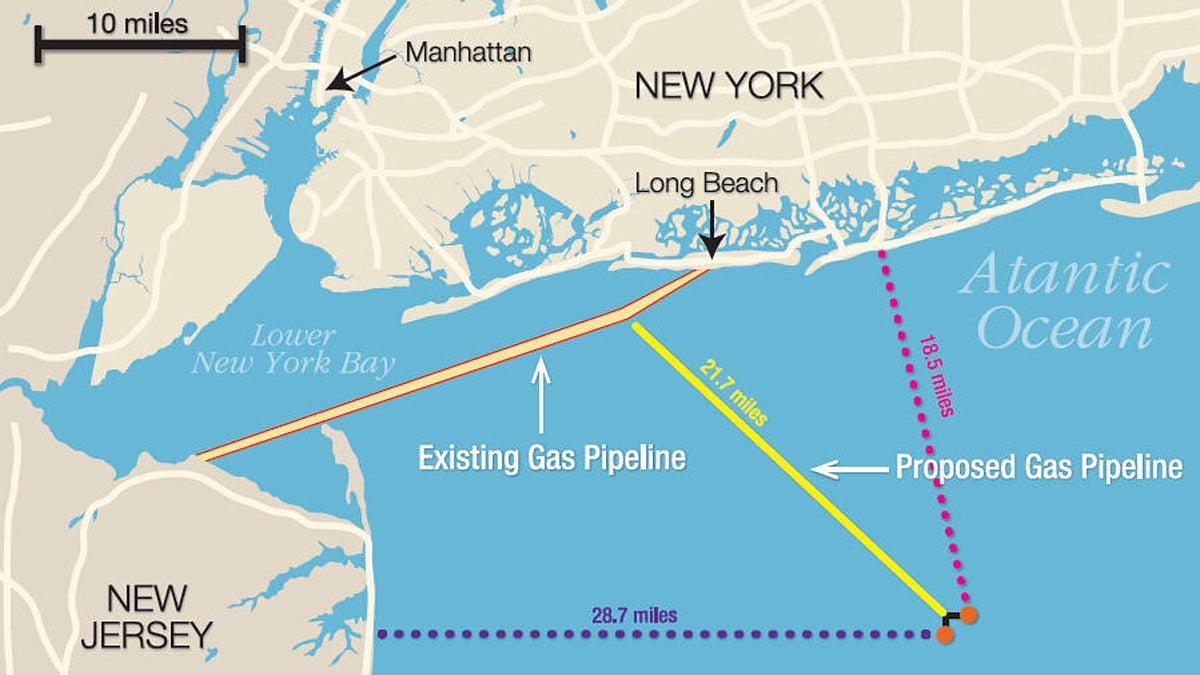 Liberty Natural Gas proposes to build a deep-water terminal where LNG tankers would deliver the liquefied fuel. It would then be converted to gas and shipped through a subsea pipeline to serve the New York City and Long Island markets.
The project would be the latest to take advantage of new supplies of natural gas discovered in Marcellus Shale formations in Pennsylvania and neighboring states. Those supplies have driven down the cost of heating homes in the winter and helped lower electricity prices by making power plants cheaper to run.
Backers of the project say demand for the fuel will only grow, particularly in the metropolitan area. New York state is already the fourth-largest consumer of natural gas in the country. Liberty Natural Gas executives claimed that a final environmental-impact statement completed last month by the U.S. Maritime Administration and Coast Guard demonstrates the project is safe and does not pose a threat to the environment.
The project has stirred a great deal of criticism; opponents view it as a step toward the industrialization of the ocean. They argue that project is unsafe because of the high volatility of LNG and that the energy demand can be better met through the use of renewable sources. They also question whether the gas will be shipped overseas rather than used in domestic markets.
Foes further argue that the project would be very vulnerable in the event of another extreme storm, such as Hurricane Sandy. Backers of the LNG proposal say that argument is not supported by the environmental-impact statement.
_____________________________________________________________
NJ Spotlight, an independent online news service on issues critical to New Jersey, makes its in-depth reporting available to NewsWorks.