December to possibly begin with above average temperatures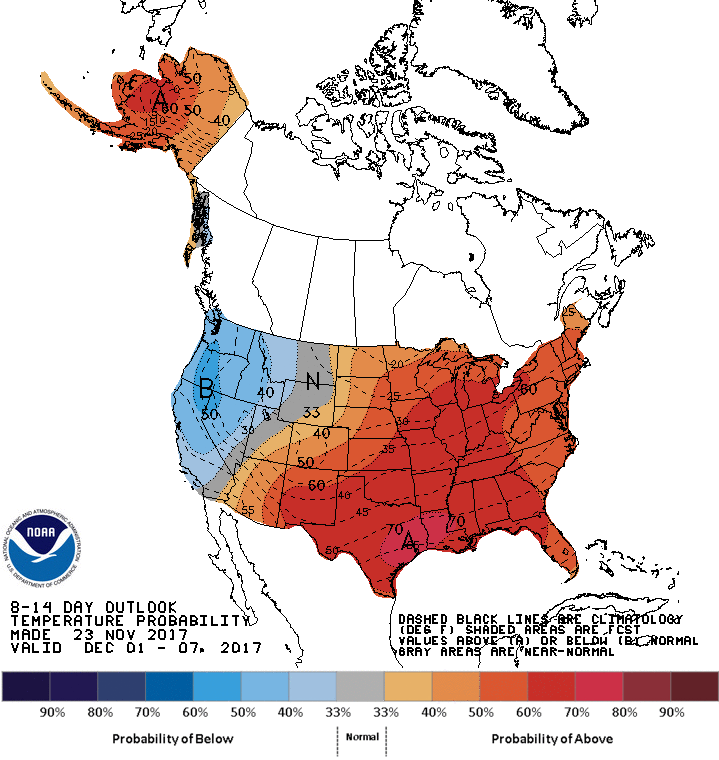 December might not possibly begin on a seasonably chilly note, forecasters say.
The National Weather Service Climate Prediction Center forecasts between a 50 and 60 percent chance of above normal temperatures in New Jersey between Dec. 1 and Dec. 7.
But that doesn't imply warm weather, of course.
In Toms River, the normal high temperature for the first week of December is around 50 degrees, according to the Office of the New Jersey State Climatologist.
The current forecast is due to "a relatively fast west to east jet stream pattern," according to AccuWeather Long-Range Meteorologist Evan Duffey.
The position of the jet stream, a "river of air" in the atmosphere, will possibly keep the coldest air bottled up in Canada and prevent any major storms from impacting the East Coast.
"This fast flow will prevent any storm that moves inland from the Pacific Ocean to struggle to get moisture from the Gulf of Mexico and the Atlantic Ocean," Duffey said in a report.
If the ECMWF guidance is right .. there will be record warmth east of the Rockies during the first week of Dec. That is some kinda ridge 😓 pic.twitter.com/CdWFT7tMdj

— Greg Postel (@GregPostel) November 24, 2017