December 12: Conestoga rebuilt | Frat house conversion | West Philly High water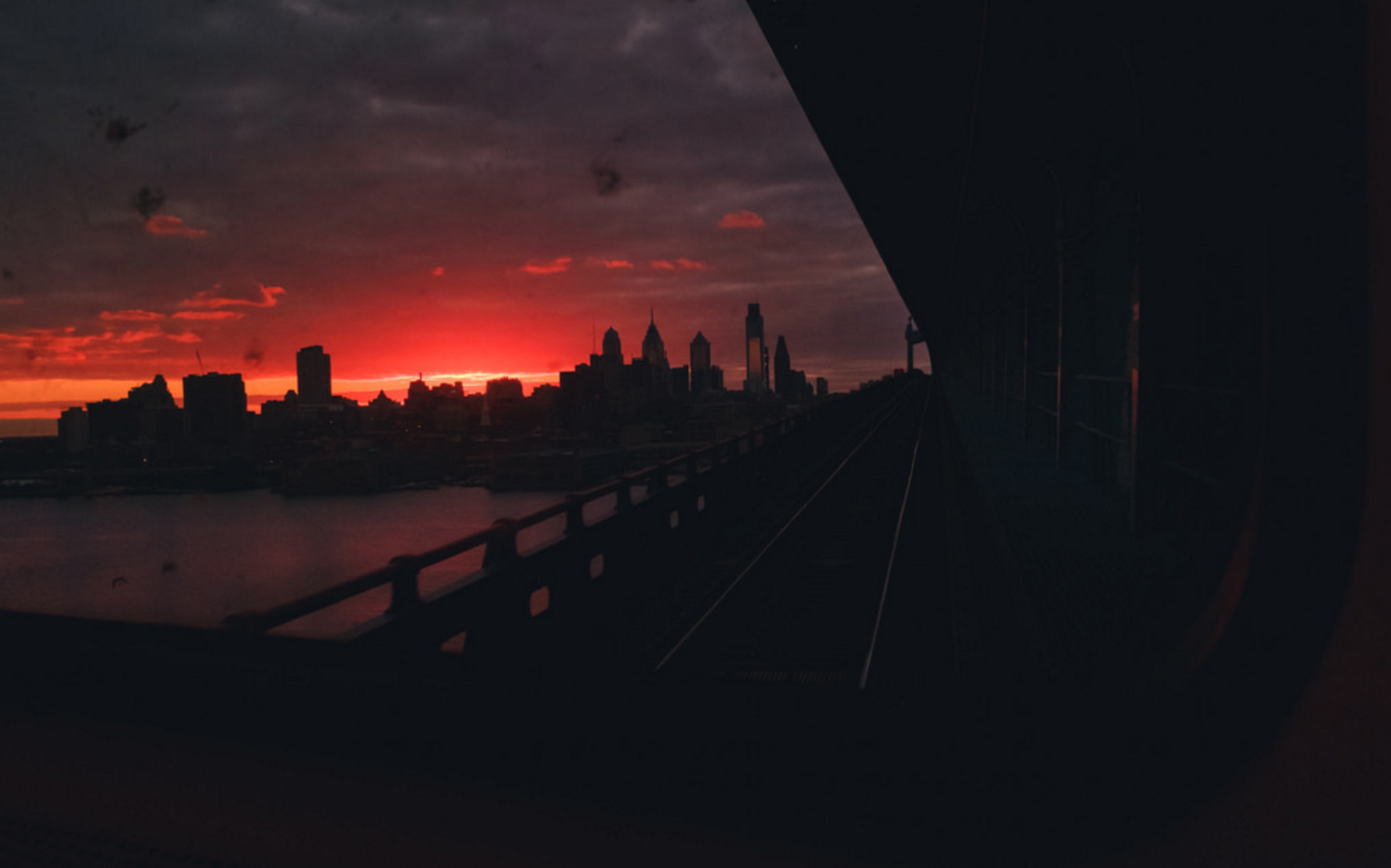 Read PlanPhilly often? What's it worth to you? This month we're trying to raise $25,000 from 400 readers, and already more than 70 people have made tax-deductible gifts ranging from $5 to $2000 and we're so grateful! Please consider making a donation of any amount in support of PlanPhilly's public service journalism today.
At West Philly's Conestoga Playground, a renovated playground, basketball court, and tot lot offer a glimpse into what Rebuild might bring for so many city facilities. There Philadelphia Parks and Rec worked with designs courtesy of the Trust for Public Land. Parks and Rec Commissioner Kathryn Ott Lovell said, "It's hard to dream big when you've been struggling so long to get the basics. There's a generation of people who have gone through their lives praying for this to happen at their facilities. Now, it can happen."
Our colleague Aaron Moselle talked to people in the 2nd Congressional District about the legacy of U.S. Rep. Chaka Fattah on the eve of his sentencing for corruption charges. Fattah was found to have accepted bribes, used campaign funds illegally, and used taxpayer and charitable dollars to illegally repay a loan for his 2007 mayoral bid. Some see the man beyond the crimes, like resident Cheryl Talib puts it, "he's fallen, but I don't think that's all him." Others can't get past it. And those closest to Fattah won't talk.
Philadelphia is likely to see 900 fatal drug overdoses by the end of the year, which is roughly triple the homicide rate. District Attorney Seth Williams wants to fight Philly's uptick in fatal overdoses by cracking down, but what if Philly changed its approach radically. Dan McQuade writes that there's another solution to cutting the death rate– albeit one most people might hate – a legal self-injection site the way Vancouver does at Insite. "A half-century (or more) of treating the drug issue like a criminal-justice problem has shown that some people are going to use heroin and other drugs no matter what the law is. When it opened, Insite got an exemption from Health Canada to legalize the possession and use of heroin within its walls. There, nurses watch users inject heroin — and revive them if there is an overdose. In 2015, there were 768 overdoses at Insite — and not one death. Insite users are 30 percent more likely to access detox services than those who do not visit." Insite has proven a comparatively affordable, respectful way to address opiate addiction, connect users with health and recovery services, and make streets safer while not leading to an uptick in overall drug use.
Will a notorious Spruce Hill frat house be turned into three apartments? Long frustrated neighbors of the house on 42nd near Baltimore want the new owner to return the house to a single-family use, reports West Philly Local. "It seems like a clear and rational plan," said nearby resident and block captain Justin McDaniel. "And I am deeply opposed to it."
What's the problem with West Philly High School's water? After some sources in the school started running murky looking water last month, the school was advised not to drink it and tests have been ongoing to identify the problem and its source. High iron and sediments are to blame, but the source remains elusive, reports Kristen Graham. The school opened in 2011 but the water main that feeds it dates from 1901.
Emily Badger looks at why Donald Trump's use of the term "urban renewal" is scary for cities. Badger traces the negative connotations of the mid-century programs to clear slums, using eminent domain to raze neighborhoods and make way for private development or public works projects aimed at improving city life but doing so with no regard for the people who lived in these communities already.
WHYY is your source for fact-based, in-depth journalism and information. As a nonprofit organization, we rely on financial support from readers like you. Please give today.