Could Philly's World Cup bid mean an end to FDR Park's beloved wild meadow?
City officials say the overgrown former golf course could be reborn as a world-class soccer facility. Environmentalists challenge the public benefit.
Philadelphia officials are pitching a popular natural area in Franklin Delano Roosevelt Park to World Cup officials as a site for the development of a large practice site that would be used during the international soccer tournament.
The proposed practice is one detail in the city's highly-anticipated bid to serve as one of 10 host spots for the 2026 World Cup. Competing against other American cities, Philly's host committee has pitched Lincoln Financial Field, the Philadelphia Eagles' home stadium, as a potential venue for some of the 60 matches set to be played in the US.
But more than one venue is needed for the bid to get support — and FDR Park has emerged as the city's pick for one of the several professional-grade practice facilities sought by FIFA, professional soccer's global governing body, said Comcast executive David L Cohen, who chairs Philadelphia's bid committee.
The soccer-loving Comcast exec said officials offered FIFA six potential sites — including one that would involve the "built-to-suit" facility to be constructed within FDR, the largest swath of public land in South Philadelphia.
"It's more than just a park hack-around soccer field, it has to match the standards of the match play venue," he said, referring to Lincoln. "At some point, Parks & Recreation Commissioner Kathryn Ott Lovell said 'What about FDR Park?'"
Philadelphia Department of Parks & Recreation officials confirmed that initial discussions with FIFA had involved proposals to construct a facility on a section of the park described in an ambitious master plan as "Pattison Fields." Formerly home to a golf course that shuttered in 2019 due to flooding issues, the area has since been maintained as a trail and wildlife area, informally known as "the Meadows."
"On the site of the Pattison Fields, we've been in conversations with the World Cup bid team about one or more of those fields being built and utilized as a potential training site for inclusion in the city's World Cup bid," said Maita Soukup, a spokesperson for Parks & Recreation.
Soukup noted this section of the park, immediately to the west of a former pro shop, and another area had already been marked as a potential site of a dozen astroturfed soccer fields under the existing master plan. If the city were selected and FIFA chose FDR as a practice site — both are big "ifs" — the proposed facility would include new fields, restrooms, a press box, concession stands, storage areas, and more.
Soukup described the plan as "speculative" and "based on preliminary conversations," but also said the potential project could leave lasting investments that would contribute toward elements of a master plan that could cost upwards of $200 million.
"These amenities could also be built for and utilized as part of a possible training site," she said. "We see this is a great option to advance the design and construction of the Pattison fields."
Cohen said development of the practice facility would be handled jointly by the city and the nonprofit host committee.
Questions of who will benefit
FDR was the only proposed training location that is currently used as public land. Others include the nearby NovaCare athletic facility, the Philadelphia Union's Subaru Park arena, and college fields at University of Pennsylvania, Temple, and Drexel universities — only four of the six would ultimately be selected, according to Cohen.
Advocates say FDR Park is badly in need of soccer facility upgrades, as a few existing fields have seen more use and become home to a growing neighborhood soccer league. Although some funding for elements of the master plan has been secured, the majority has not. Parks & Rec also saw its budget cut last year during the pandemic, and only a small portion was restored this year.
But David Masur, from environmental advocacy group PennEnvironment, said he had long opposed elements of the master plan that called for more redevelopment of the park or returning public lands to more private uses — another design element included the option to construct a new golf driving range in the southwestern portion of the park, for example.
He opposed the FIFA project on similar grounds, describing it as a slippery slope.
"It turns it from wild and green space into a cash cow for the city and this World Cup bid," he said. "It's saying, 'We'll do whatever you need. We'll put it all out to the highest bidder.' But the practice fields, a pretty large footprint of astroturf, it all just opens the floodgate to other activities."
Unlike the current trail system, Masur said athletic fields likely wouldn't be accessible to the general public all the time, as they were reserved by teams for usage. While Masur acknowledged the need for better rec facilities in FDR, he took issue with the size and location of the proposal.
"It's a beautiful outdoor space now. I don't think it's where people who use the park want [soccer fields] to go," he said. "There is such a thing as a vision that goes too far."
Cohen said that, during a recent event at the park, he had heard positive feedback from members of the Friends of FDR, a community group that supports the area. He also downplayed the impact the fields would have on the natural areas of the large park.
"It's an enormous park, and the soccer complex would be a very small part of it," he said. "It would also have great legacy benefits. We'd have a permanent soccer facility with 12 fields for use by the youth soccer leagues in Philadelphia. Imagine the kick kids will get playing on fields where some of the greatest players in the world played in the World Cup."
For now, the plan is still just a concept, but Cohen said FIFA officials were planning a site visit in Philadelphia that would likely occur later this year, and convenience store Wawa recently held a ribbon-cutting for a location linked to the FIFA bid.
While the city faces stiff competition from a variety of its peer cities, Cohen said he thought the city had made a compelling pitch.
"There are a lot of competitive cities," he said. "But I think we're very competitive."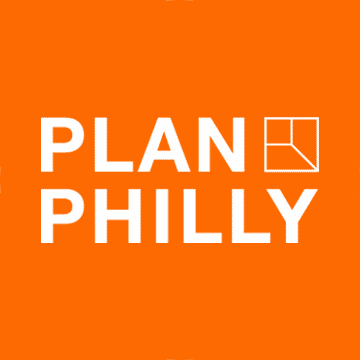 WHYY is your source for fact-based, in-depth journalism and information. As a nonprofit organization, we rely on financial support from readers like you. Please give today.