Coatesville vintage racers shifted into high gear during annual grand prix
The annual event is meant to promote tourism and downtown revitalization in Coatesville.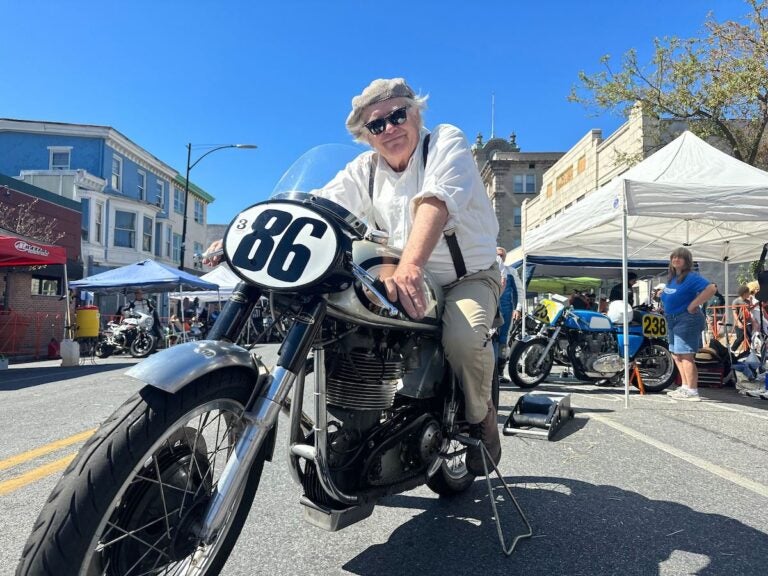 From Delco to Chesco and Montco to Bucks, what about life in Philly's suburbs do you want WHYY News to cover? Let us know!
Over the weekend, thousands of spectators gathered for the 7th annual Coatesville Invitational Vintage Grand Prix.
Visitors watched 80 vintage racing motorcycles and cars roar down Lincoln Highway with no fear of speeding tickets.
Some of the strongest muscle car engines could go faster than 100 miles per hour. But for safety concerns, race car drivers were advised to not push the gas too hard on city roadways along the 2-mile long route.
Vintage car racer Jon Keesey roared down Lincoln Highway in Coatesville on Saturday. Now Keesey expects to give his honey bee themed 1930s Ford Speedster some TLC after the car show. pic.twitter.com/NZQfZvv5L7

— Kristen Mosbrucker-Garza (@k_mosbrucker) September 16, 2023
Older models such as a Ford Speedster built in 1930 could hit up to 75 miles an hour — though racer Jon Keesey doesn't recommend it for the faint of heart.
"It's not very comfortable going that speed but it will," Keesey said. "It kind of sounds like an angry tractor. It doesn't look like much, there's not a whole lot to it. It's mostly a frame with a little bit of body on top."
The 34-year-old,who hails from Glenmoore, said he found the vintage car in pieces in a barn then rebuilt it about 12 years ago. His whole family came as his  pit crew. They were dressed like honey bees with matching yellow and black striped shirts. Keesey's father and grandfather raced for years.
"I guess it's in my blood," he said.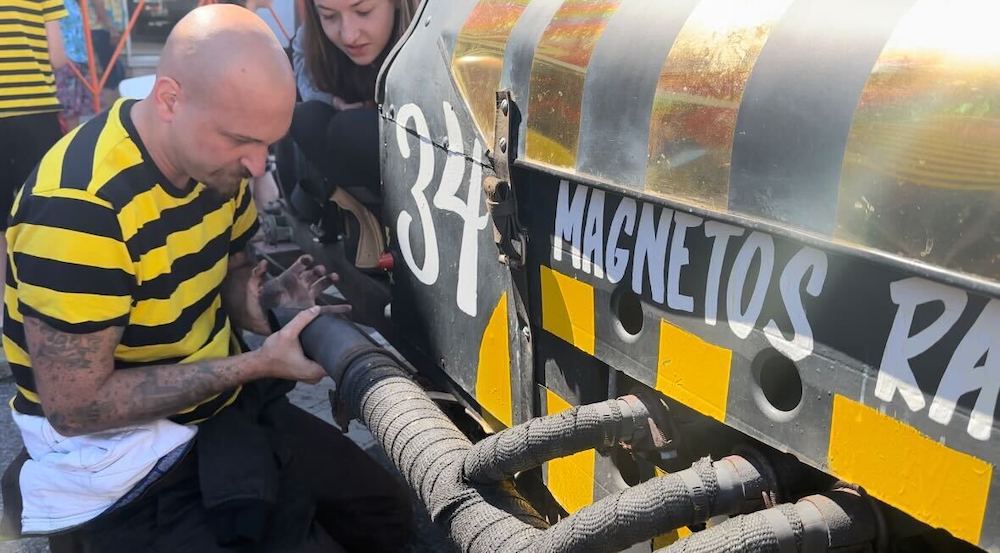 Each year, the event attracts vintage race car and motorbike racers such as Keesey from around the region. Vintage enthusiast Stephanie Luce took the scenic route to Coatesville from Glenrock on a whim after watching some video of the showcase on public access television.
Old muscle cars were on display after riding around downtown Coatesville. (Kristen Mosbrucker-Garza/WHYY)

The 7th Annual Coatesville Invitational Vintage Grand Prix featured dozens of vintage race cars and motorcycles. (Kristen Mosbrucker-Garza/WHYY)

Racers checked the engines of their vintage race cars after the Grand Prix showcase. (Kristen Mosbrucker-Garza/WHYY)
Luce rides motorcycles. She once kept vintage vehicles in the garage but says it requires a lot of expensive mechanic work.
Racers dedicate countless hours to keeping the vehicles in safe driving condition, she said.
"That's what they do on all the other weekends when they're not here showing or racing," she said laughing." They're working on their car and we don't want to do that anymore."
Event co-founder Dick Miles is a retired machinist and vintage motorcycle racer. The 76-year-old was eager to hop on a racing motorcycle he rebuilt for a customer.
Racing motorcycles are built differently than cruisers or sports bikes, Miles said.
"The racing bikes are half the weight of a road bike," he said. "They are made of lightweight components, the engines are magnesium and of course they have no lights, no generator, no battery."
Racing motorcycles use a kickstarter before a race, Miles explained. But the bikes are equipped with massive brakes for efficiency.
"You race to the corner then you slam on the brakes," he said.
Organizers say that the event's goal is to promote economic development and tourism in downtown Coatesville.
"For me, it's always been about creating an impactful event that attracted people to the downtown that might not otherwise come to the city," said event co-founder Crosby Wood. "And frankly, overcome the negative perception this city has faced for decades by getting out of their car and having a reason to spend the day here."
Over the years, organizers have expanded the race  to include a beer garden, children's bounce house play area, and soapbox racing.
Profits generated from event sponsors raise funds for Coatesville's quality of life initiatives, officials said. Last year, organizers raised $10,000 for the city's parks and recreation department.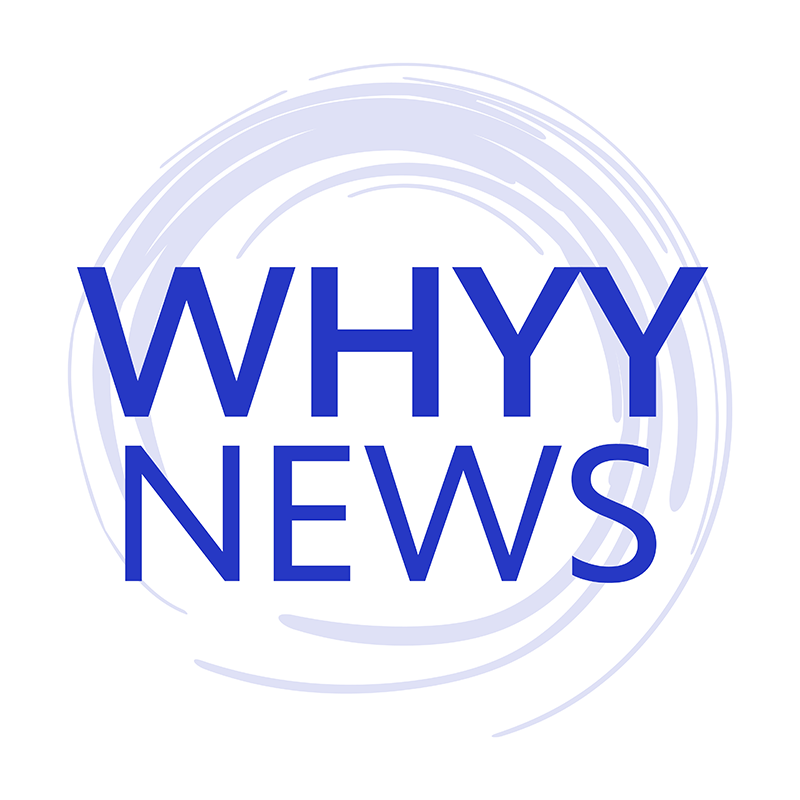 Get daily updates from WHYY News!
WHYY is your source for fact-based, in-depth journalism and information. As a nonprofit organization, we rely on financial support from readers like you. Please give today.