Clay Studio nearing its $14.5 million move to Kensington
The ceramics center will vacate its Old City home of 41 years for a $14.5 million custom-designed building for artists and community members.
The brick facade is going up on the new Clay Studio building, now under construction on North American Street in Kensington. The undulating pattern of the exterior masonry, appearing to weave in and around the windows, is a neutral bone color. It is similar to what ceramicists call bisque-fired: the color of clay before it has been glazed with color.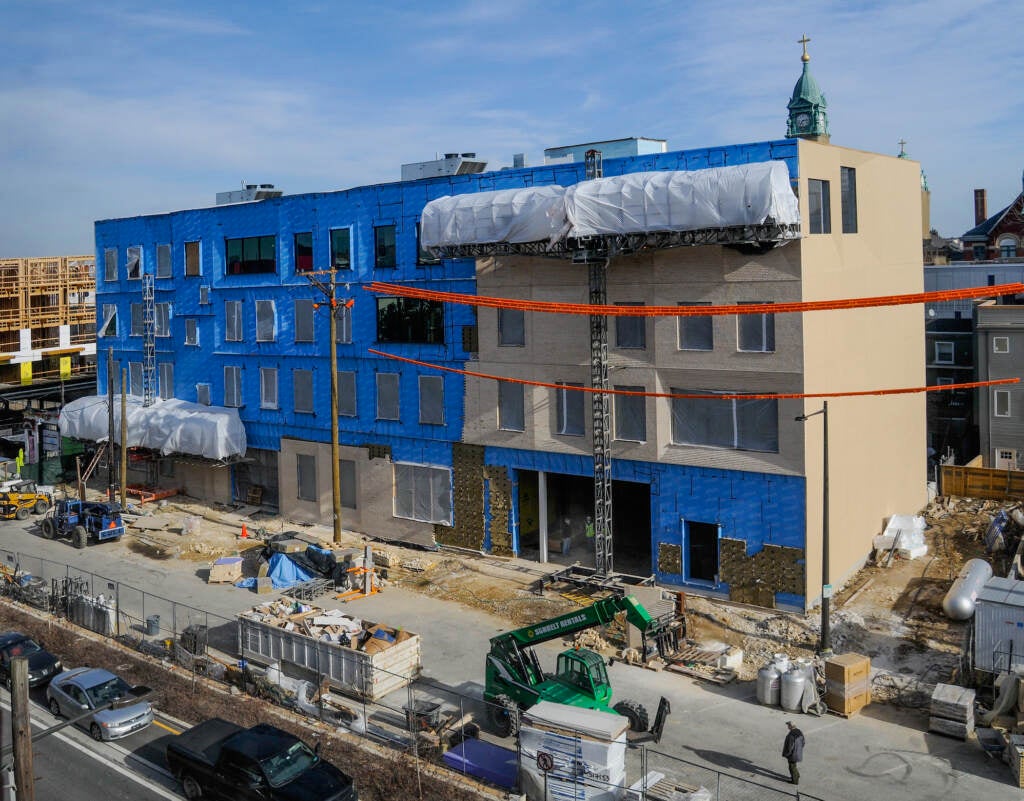 Inside the building, the public spaces will be a vibrant orange, similar to a bowl that has been liner-glazed: the outside is very plain but the interior pops with color.
"It's really thinking about the vibration of us all coming together as a group," said executive director Jennifer Martin, who wanted the building design to resemble pottery.
"It talks about what a glaze would look like on a clay piece. And also, I think of it like a glowing kiln. If you were to look into a ceramic kiln, they glow when you're firing your work," she said. "I just think it's a beautiful metaphor for everything that we're trying to pull off here as an organization."
After 41 years in a double-wide storefront building on 2nd Street in Old City, the Clay Studio is nearing completion on its new, $14.5 million home in South Kensington, designed by the Philadelphia architectural firm DIGSAU, which will expand the Studio by about 67%, from 21,000 square feet to about 34,000.
The Clay Studio is a ceramics center that began as an artist collective in 1974, now offering artist residencies, curated exhibitions of fine-art ceramics, classes for both professionals and amateurs, and programs for children. It has full-scale production facilities, from basic throwing wheels to computer-assisted firing kilns.
For nearly 30 years – since 1994 – the Clay Studio has operated Claymobile, a portable ceramics operation used daily to bring pottery craft to schools and community centers. But for the last 15 years the two Claymobile vans and equipment have had to be entirely off-site, for lack of space at 47-49 N. 2nd Street.
Martin said the organization has outgrown its current building.
"We have schools where we run classes and workshops, and those classes have been at capacity and sold out now for five years. We have a double-digit waiting list," she said. "Which is a great problem to have, but we really didn't have enough space to offer the types of classes that we wanted to have, and have the space for new students to be able to come in and experience clay."
Martin says the increased square footage will "right-size" the Clay Studio, not so much an expansion but rather allowing the organization to operate properly at the size it is now.
So, for example, clean rooms for designing and drawing won't be mixed with wet rooms with messy clay all over the place. The Claymobiles will have their own garage and storage space under the same roof. Staff will not have to push aside pottery equipment to make room for a lecture or symposium.
A major element of the new building is to foster deeper community connections, in particular with its immediate neighbors in South Kensington. As part of the design process, the Clay Studio created a neighborhood advisory committee to weigh in on how the building should be built.
"The current users of our building and our new neighbors all got around the table and talked about how we could lay things out," said Martin. "Flow is important. How people exchange ideas and interact and come together and then go apart and create – all of these things were considered when we were building these different spaces for our artists and for our neighbors."
There will be a 4th floor open-air roof deck, a ground-floor covered pavilion, and a community room wired for technology all for events, lectures, and symposia. Adjacent to the sidewalk on North American Street are large windows that can be completely opened into a demonstration room with wide-screen monitors, so passersby can see for themselves what is happening inside.
The exhibition that will launch the new building in April, Making Place Matter, is intended to act as a declaration of the Clay Studio's commitment to its new neighborhood. The show will include work by three artists, all of whom consider their native heritage from afar: the Peruvian artist living in Kensington Kukuli Velarde, an Egyptian artist living in North Carolina Ibrahim Said, and Massachusetts-based Molly Hatch whose art often draws from her British heritage.
The exhibition will address "complex meanings of place," according to a statement. "Making Place Matter" will be made in consultation with an Exhibition Council created by the Clay Studio, that includes 15 Kensington neighbors.
As the "new kid on the block," Martin does not want to take the neighborhood for granted.
"You don't want to ever assume that a neighborhood needs you. We want to be welcoming for the neighborhood and we've started that legwork and groundwork for the past three to five years," said Martin. "We will continue having those conversations about, what does a community mean? What does place mean? What is a good partner?"
The new neighborhood the Clay Studio finds itself in has been undergoing tremendous change, as parts of Kensington experience rapid gentrification. That corridor of North American Street is becoming dense with artists and artisans, with the studios of the Crane Arts Building directly across the street, and just up the street is the NextFab fabrication "maker space."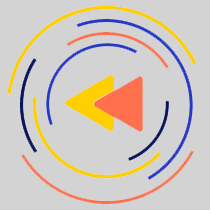 Saturdays just got more interesting.
WHYY is your source for fact-based, in-depth journalism and information. As a nonprofit organization, we rely on financial support from readers like you. Please give today.