City seeks input on Frankford Creek Greenway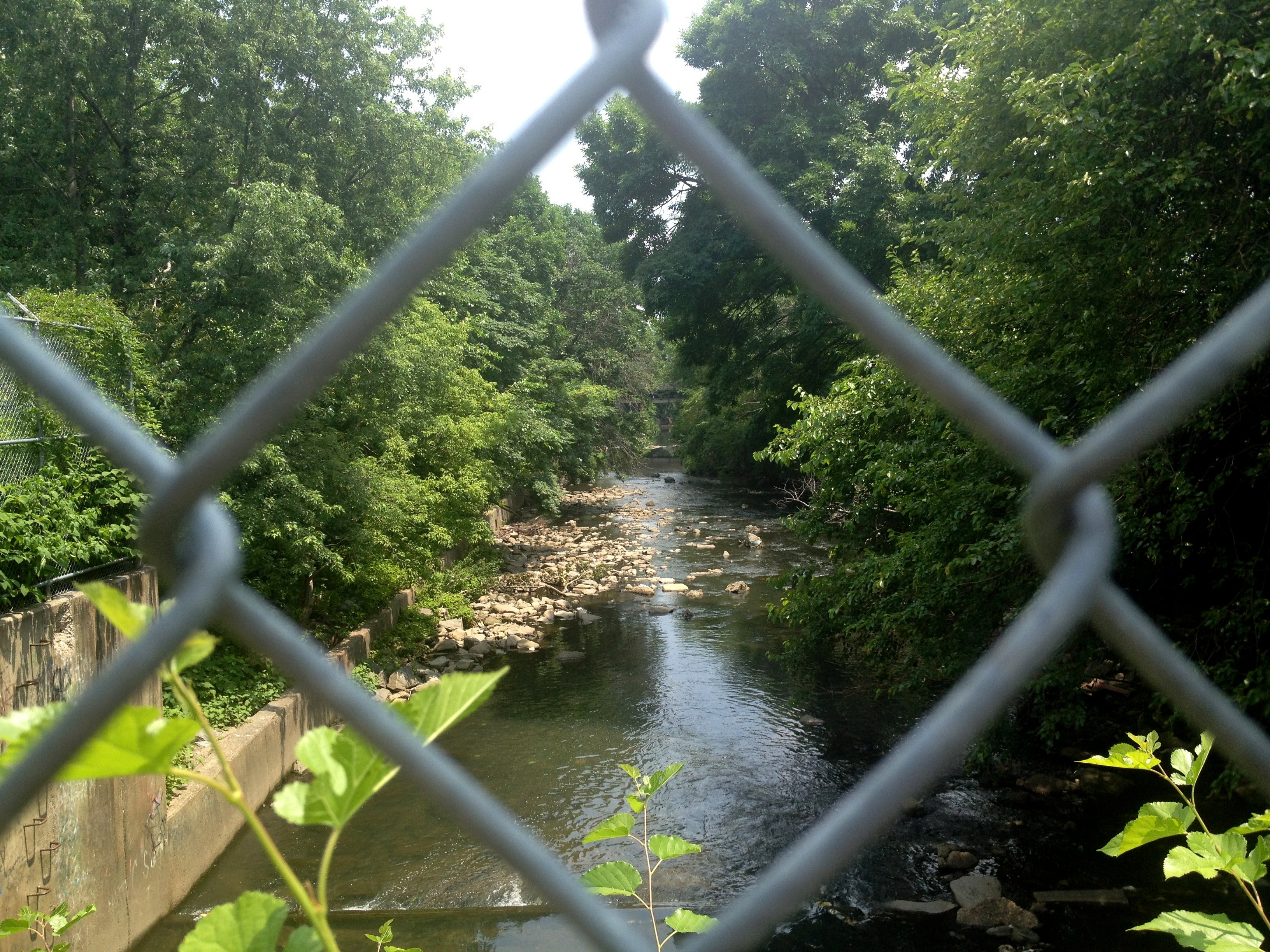 When the city released the Philadelphia Trail Master Plan this summer, it identified Frankford Creek Greenway, section A, as the second highest priority trail for development. Wasting no time, the Planning Commission (PCPC) and Philadelphia Parks & Recreation hosted the first Frankford Creek Greenway feasibility study meeting this week at the Juniata Golf Course.
The envisioned trail has the potential to bring users from the golf course in Juniata Park to the Delaware River, but because Frankford Creek, unlike many other watersheds in the city, does not have much parkland or public access, the Frankford Creek Greenway will have to be piecemealed together in a series of on and off-road segments. For that reason, Parks & Rec and PCPC are calling the project a greenway versus a trail. The idea is to connect people to different parks using small ribbons of green, said Rob Armstrong, preservation and capital projects manager at Parks & Rec.
"The goal is also to bring positive recreation and transportation facilities that are green to this neighborhood," said Jeannette Brugger, a city planner at PCPC and project leader behind the Philadelphia Trail Master Plan. Brugger called the area around the proposed greenway a "green desert."
The potential greenway segments are as follows:
Along Frankford Creek from Wingohocking Street to Cayuga Street

One of three alignments from Cayuga Street to Bristol Street

Along Frankford Creek from Bristol Street to Hunting Park Ave, passing behind a currently abandoned grocery store and over a portion of the creek that was capped

Along Frankford Creek from Leiper Street to Kensington Ave

Along Kensington Avenue from Frankford Creek to Adams Avenue

Along Adams Avenue from Kensington Avenue to Frankford Ave

Along Worrell Street from Frankford Ave to Torresdale Ave

Along Torrsedale Ave and PennDOT's Adams Avenue Connector to Aramingo Ave

Along Aramingo Avenue to Wheatsheaf Lane

Along Wheatsheaf Lane, beneath I-95, to Richmond Street

Along Richmond Street to Lewis Street

Along Lewis Street to North Delaware Ave
Segment specifics
Near Frankford Creek and Wingohocking Street there is a Redevelopment Authority parcel that PCPC and Parks & Rec may be able to use for a greenway gateway.
Near Potter Street, the greenway could take one of three routes. One would send users along a portion of Frankford Creek that was channelized in the 1950s and is surrounded by city land. The second option would build a trail between the backyards of homes on Potter Street and the city owned land, and the third option would send users, via "sharrows," down Potter Street.
Part of the greenway may run over a capped portion of Frankford Creek. Today the cap is overgrown with weeds and bramble, but there is potential to landscape it.
"There's an opportunity here to really make the cap look nice, make it look park-like," Armstrong said.
From Frankford Avenue near Worrell Street, the greenway would be further from the creek and would be more of a straight, on-road shot through former industrial neighborhoods to the Delaware River.
PennDOT's portion
A large portion of the greenway will be made possible by PennDOT's ongoing I-95 construction, specifically the Adams Avenue Connector, which is expected to go into construction in 2014. Exactly what that portion of the greenway will look like is not yet finalized, but Brugger said it could include a side-path along Adams Ave.
"That really bridges a gap in a section that makes up about one-third of the project," Brugger said.
This envisioned Frankfrod Creek Greenway would pass under I-95 once on Wheatsheaf Lane.
"You all know what kind of impact 95 has had on Philadelphia," Armstrong said. "This is an opportunity for some good steps forward."
Potential connections
The Frankford Creek Greenway would feed directly into the Port Richmond Trail at Lewis Street. From Lewis Street, a cyclist could take the Port Richmond Trail south to the proposed Richmond Street Trail and then continue on the completed portion of the Central Delaware Waterfront Trail all the way to Penn Treaty Park.
At the other end of the trail, users might travel from the Frankford Creek Greenway gateway at Wingohocking Street to the Tacony Creek Trail. While today that trip would be on-road, it is not far, and the Tacony Creek Trail offers a more wooded, green escape.
Next Steps
Armstrong and Brugger stressed that they are very early on in the process. They will be accepting input on the information shared thus far until Oct. 15, and can be reached at rob.armstrong@phila.gov and jeannette.brugger@phila.gov, respectively.
Next Parks & Rec and PCPC will develop preferred alternative routes and present them to the community at a meeting sometime next year. Once a route is selected, the trail will move into design and construction.
All of this is, of course, dependent on funding. Armstrong said Parks & Rec will seek grants to complete the project. For the past few years, a pool of money, funded by the William Penn Foundation and distributed by the Delaware Valley Regional Planning Commission, provided funds for several similar trail projects. That funding has been depleted though.
"We're probably looking at going after state money for this," Armstrong said. "That takes time."
WHYY is your source for fact-based, in-depth journalism and information. As a nonprofit organization, we rely on financial support from readers like you. Please give today.