City planning commission recommends four new transit-oriented development sites in North Philly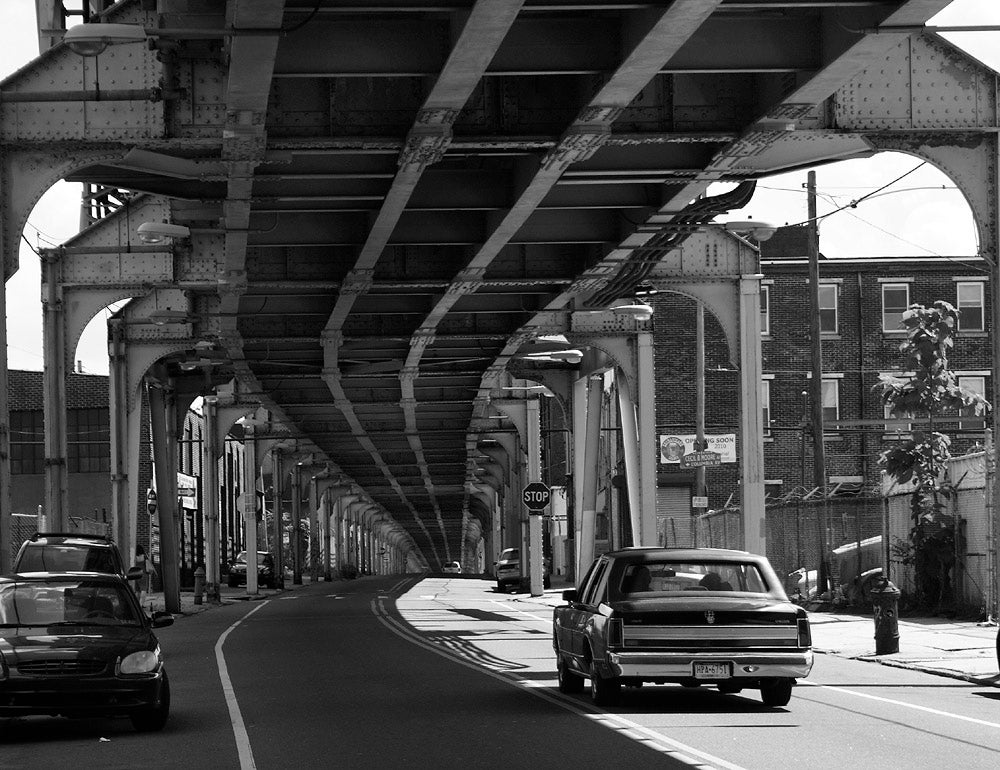 As part of an effort to reduce reliance on cars and encourage more affordable housing near public transit, the Philadelphia City Planning Commission on Tuesday unanimously recommended a zoning code amendment that would incentivize development along the Market Frankford Line in North Philadelphia.
Councilwoman Maria Quiñones Sánchez introduced the bill in January to designate four new transit-oriented development (TOD) stations along the Market-Frankford Line — Erie-Torresdale Station, Allegheny Station, York-Dauphin Station, and Berks Station — all in neighborhoods that Sanchez says are in need of more affordable housing. The legislation grants certain zoning exceptions to developments within 500 feet of the stops.
"We wanted to look at sites where we were doing some development, and areas where we wanted to provide additional density," said Sanchez.
City Council has yet to vote on the legislation, but on Tuesday the Planning Commission voted unanimously to recommend the bill.
"It will increase use of transit, improve the pedestrian experience, increase access to employment opportunities, support the development of affordable and market rate housing, and help revitalize neighboring communities," said Paul Chrystie, a spokesperson for the Planning Commission.
The idea behind TOD is straightforward: create dense pockets of development surrounding transit stops, and people will use that transit more often. In Philadelphia, policy controls the types of first-floor uses allowed in TOD zones. On the list of acceptable building uses, the city code lists possibilities like retail shops and public spaces. The legislation prohibits non-accessory parking, storage, and drive-throughs–building types that detract from the pedestrian environment.
To entice developers into building the former, the TOD overlay zones bend the zoning code to allow for taller buildings, greater floor-to-area ratios, and up to 50 percent more dwellings in housing developments.
Sanchez suggested TOD could help create more affordable housing in her district, which includes neighborhoods like Norris Square, Hunting Park, and Juniata where the need for cheap housing is vast. This past year, she says the planning commission has been working with the council in creating an overlay that would allow some of her vacant, non-commercial blocks to be re-zoned as residential.
"I've got 10 El stops," said Sanchez. "Not all of them are going to to be dense, commercial, so we've got to come up with creative ways to bring in traffic that would help, but at the same time we want to meet other needs — affordability is one of them."
The four stations come as an addition to a slim list of TOD transit stations that currently exist. At the moment, that list is only one stop long — 46th street station. Councilwoman Blackwell introduced the addition of 46th Street Station as a TOD transit station late last year, which Mayor Kenney signed into law earlier this month.
The original idea of TOD overlay zones in the city dates back to 2013, when Philadelphia adopted its new zoning code, but until Councilwoman Blackwell's addition last year, the city never implemented the idea.
Planning Commission members said last year the first draft of the TOD code had a much more convoluted list of requirements for overlay zones, which led to a lack of interest in the policy. These requirements were replaced last year in a bill that added the rule that a zone is defined as 500 feet from the entrance of a transit station.
In the future, Sanchez says Frankford Transportation Center is a possible target for a TOD overlay, but until then, she wants to focus on promoting affordable housing for older residents in her district and maintaining diversity among each of the added sites.
"Each one of [the transit sites] is very unique," said Sanchez. "We want to be very thoughtful in how we work with community folks there in how we use these new tools."
This map was created with StoryMapJS by Evan Bowen-Gaddy.
WHYY is your source for fact-based, in-depth journalism and information. As a nonprofit organization, we rely on financial support from readers like you. Please give today.