City Council proposes 3 affordable housing fixes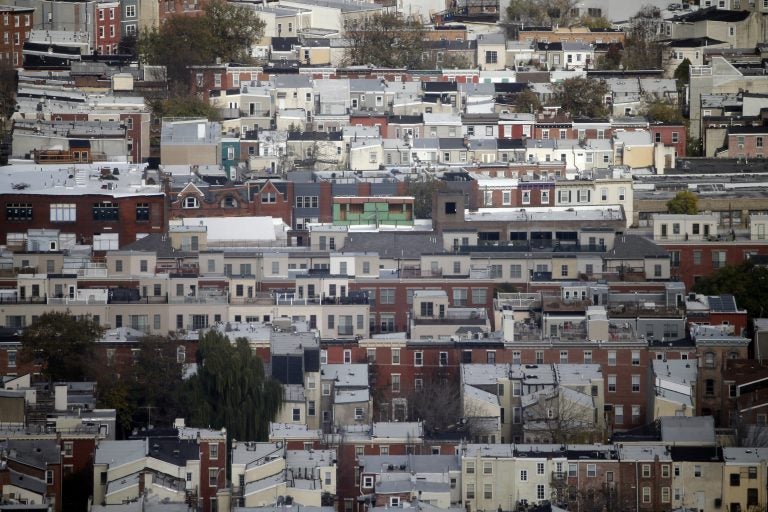 This story originally appeared on PlanPhilly.
—
City Council is moving forward with three pieces of legislation to address affordable housing and poverty in Philadelphia. The proposed bills would establish a low-income legal defense fund, "fair-chance" housing for people returning to the city after incarceration, and requirements for affordable housing when certain city-owned land is sold or leased.
The proposed legislation is expected to be introduced at City Council on Thursday. The legislative introduction will come on the same day as Mayor Jim Kenney's budget address. The address is likely to include details on spending on affordable housing — a big topic for voters in an election year.
"We've been talking about poverty forever," said Council President Darrell Clarke. "…at some point, you say 'You got to do something about that."
Clarke also announced legislation still in the works for landlords to receive tax credits for renting to low-income tenants.
"I think we should recognize and acknowledge it and give them an opportunity for some sort of a tax credit," Clarke said.
Rasheedah Phillips, managing attorney in the housing unit for Community Legal Services, applauded the announcement.
"It's great to see the city commit to assisting and providing more resources to its most vulnerable residents," said Phillips,
"Housing instability and evictions and homelessness are a huge issue in our city particularly with our high poverty rate so it's really great to see city council creating a platform and making a dedicated commitment to increasing housing resources, increasing housing protections. And doing it in a way that's balanced and fair."
Council also released an analysis of poverty in the city, which looks at housing security, economic inequality, employment, and workers' protections and financial services and benefits for people nearing or living in poverty.
Philadelphia's poverty rate has remained at about 26 percent since 2013, a rate that qualifies it as the nation's poorest big city. Combine that with an aging housing stock and affordable housing becomes scarce.
Adding another layer is a growing eviction crisis. A 2018 Princeton University analysis of court documents found that Philadelphia landlords evict tenants at a higher rate than landlords in other large cities. Council's legal defense fund would support tenants facing landlords in court. Most tenants currently lack representation.
Research shows that stable, high-quality housing benefit education and health outcomes.
WHYY is your source for fact-based, in-depth journalism and information. As a nonprofit organization, we rely on financial support from readers like you. Please give today.