Churchill had a tendency to tipple, but the 'British Bulldog' was no boozehound
'The Darkest Hour seems to show the prime minister with a whisky in every scene, but as he famously said, 'I have taken more out of alcohol than alcohol has taken out of me.'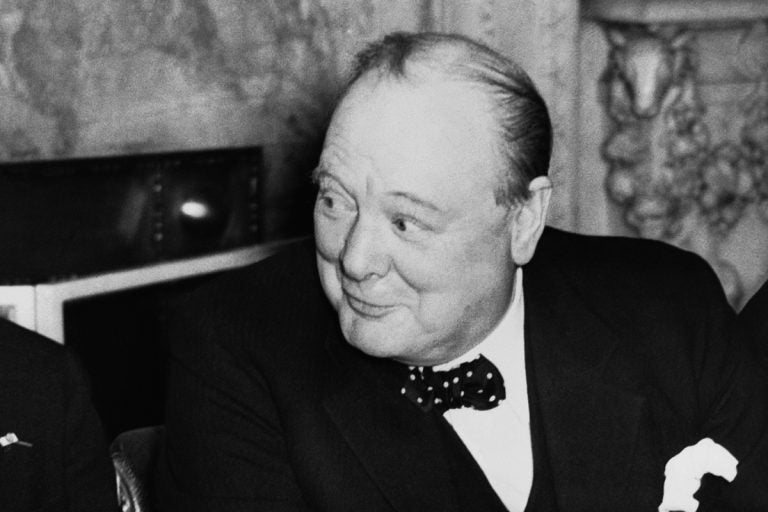 In the movie "The Darkest Hour," for which Gary Oldman's portrayal of Winston Churchill earned him a best actor Oscar, there is some fiction among the patriotic fervor. One scene, which surely did not happen, shows him on the London Tube promising passengers nothing but blood, toil, sweat, and tears.
Oldman might as well have been a channeling Henry V's rallying cry to the English troops before the Battle of Agincourt: "He that hath no stomach for this fight, let him depart!"
One fact, though, permeates the movie, and that is the appearance in almost every scene of a tumbler of Scotch whisky. Contrary to popular opinion, which suggested he had exotic tastes for aged Scotch, Churchill opted mostly for the more quotidian Johnnie Walker Red. This, while he drank it through the day, starting at breakfast time, was highly diluted — nothing more than a hint of scotch in a glass full of water.
Churchill famously said, "I have taken more out of alcohol than alcohol has taken out of me."
In fact, one of his private secretaries pointed out that he never saw him the worse for drink. A glass of weak liquor, like the cigars, he said, was more a symbol than anything else, and one glass could last for four hours or more.
Once, on a train ride with Harry Truman, the American president offered his guest a drink, which, it turned out, was bourbon. Horrified, Churchill had the train halted at a Virginia station while a minion was dispatched to the nearby town to purchase Scotch whisky.
Not that the prime minister, who assumed that office at age 66, eschewed all other libations. In fact, he was a fan of a very dry Plymouth gin martini ("I would like to observe the vermouth from across the room while I drink my martini," he once said), and he would deal with the best part of a bottle of Pol Roger Champagne at dinner and sip brandy for the postprandial remainder of the evening.
Still, he earned a reputation for being a drunk, which was no doubt due at least in part to his slight speech impediment, which caused him to slur his S's into sh's and zh's. But as he himself said: "I do not resent criticism, even when, for the sake of emphasis, it parts for the time with reality."
At 5′ 6″ and more than 200 pounds, Churchill seldom took any exercise and, despite the onslaught on his liver, was generally pretty healthy — although he did suffer a couple of strokes in later life. To the insufferably smug Field Marshal Bernard Montgomery, who had said "I neither smoke nor drink, and I am 100 percent fit," Churchill replied, "I drink and smoke, and I am 200 percent fit."
Churchill died at age 90, a couple of years after Montgomery.
Cheers!
WHYY is your source for fact-based, in-depth journalism and information. As a nonprofit organization, we rely on financial support from readers like you. Please give today.