Christina school closure proposal — which timetable is best?
Listen
1:53
The Christina school board has endorsed a plan to close three Wilmington elementary schools and convert two others into K-8 buildings, but wants to delay the changes one year, until the 2019-20 school year.
The seven-member board's move on the timetable for a major shakeup of Christina's five schools in Wilmington puts it at odds with a partnership led by the Carney administration, district leadership and the teacher's union.
In a statement issued by Gov. John Carney after the board vote indicated he didn't want to delay, saying, "we can't afford to wait."
As of Friday, the partnership still hasn't made public any proposed revisions into the version of the draft Memorandum of Understanding the board approved Tuesday night and will revisit on Dec. 12.
The goal of the proposal, which still needs several levels of approval and funding from the General Assembly before it can be enacted, is to improve what officials agree is abysmal performance and low enrollment at the five high-poverty schools located in rough sections of Wilmington.
Meanwhile, as officials are trying to decide the path forward to address a longstanding problem, one state lawmaker in the Christina district says the plan is misguided and that putting the children from various sections of Wilmington where crime and gun violence is rampant into two schools could be a combustible combination that exacerbates neighborhood rivalries fueled by gang affiliations.
"I'm not talking Crips and Bloods, but there are allegiances and [youths in some sections of the city] have conflicts with other neighborhoods," said state Rep. John Kowalko, a Newark Democrat. "Putting them in the same building is asking for a security problem."
Carney has targeted the Christina schools for intense intervention because they are among the lowest performing in Delaware. For example, less than 10 percent of Bayard Middle School students were proficient in math, English and science last year but 98 percent of the sixth, seventh and eighth graders were promoted – a reality that Carney told WHYY last month is "bordering on being immoral."
The biggest component of the plan is to close underutilized Stubbs, Pulaski and Elbert-Palmer elementary schools for the 2018-19 school year, and put their approximately 900 students into Bayard and Bancroft Elementary, both of which are at about one-third capacity.
Bayard and Bancroft, which are three-story buildings, would essentially have three schools in one: kindergarten through second grade on the first floor, grades 3 through 5 on the second floor, and grades 6 through 8 on the third.
Stubbs would be converted into a "dual-generation" center to provide extra services to families such as child care, adult education and job training. Palmer and Pulaski would be used for additional services such as programs for students learning English, but if the district was able to attract new students, they could be converted back to school uses.
While the district would retain ownership of those buildings, how those resource centers would be fully funded and who would pay for the cost of maintaining them has not been decided.
Kowalko countered that the better plan is to close Bancroft, which he called "not remediable in its current shape," as well as Stubbs, and keep Bayard, Pulaski and Elbert-Palmer open in grade configurations to be decided.
Beyond deciding which schools get closed and expanded, the plan calls for more control by school officials over their buildings and extra services in the schools.
The draft agreement lists overarching goals such as:
Giving principals more "flexibility and autonomy' and teachers would be empowered.
More "learning time" for students, including a longer school day and undefined "full-year operations."
Out-of-school services for families such as child care and job training.
Providing a pipeline of teachers specially trained to teach poor Wilmington students, many of whom live amid violence and in dysfunctional families, and whose proficiency is far below those of more affluent students statewide.
Board makes changes to draft
Unlike a public meeting convened by Carney a week ago at Stubbs that drew about 200 people — many upset by the proposed school closures, as well as safety in the schools, teachers unequipped to deal with poor children, and lack of community input into the proposal —  only about 30 people attended Tuesday's board session.
The board voted 7-0 to approve the draft but made some changes, including stretching the timetable to implement the closures and expansions from the fall of 2018 until the next year.
Another change was to ask for a 2 percent annual increase to the $1.5 million the state would appropriate each year to improve Bayard and Bancroft. Pending legislative approval, the state would allocate $2 million toward what has been called a "Dual Generation" center at Stubbs.
The board also voted to have the state pay the full cost of any renovations to Bancroft and Bayard for the new building configurations. The state typically pays 60 percent of capital costs at Christina, with the district paying the rest.
The partnership, which also includes Christina Superintendent Richard Gregg and the Delaware Department of Education, will review the board's revised draft and make any changes it deems necessary in the next few days.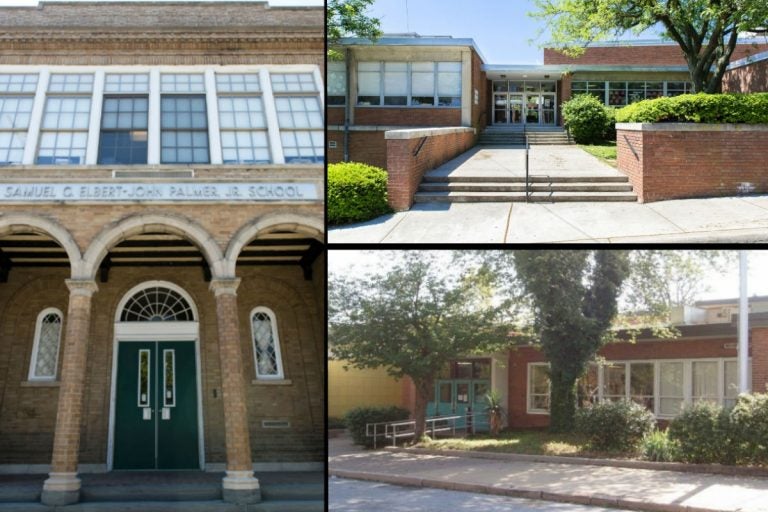 The board will consider that draft next Tuesday. If it approves the plan, officials will begin figuring out costs, available funding and other issues for the board's consideration. The board has until the end of February to decide whether Christina will proceed.
Carney was not at Tuesday's meeting but had two staffers in the audience – education policy adviser Jon Sheehan and deputy chief of staff Sheila Grant.
Afterward, Carney issued a statement thanking the board and district "for their continued work on this agreement. I have one goal in mind: to do better by students in the city of Wilmington.
He added: "But what we cannot offer is a blank check – this agreement must include real accountability, and assurances that resources we deploy are making a difference for students in the classroom… We've got to get this right, and we can't afford to wait."
The governor stressed that the extra funding proposed by the state for operating and capital improvements must be approved by lawmakers. Carney had lobbied a group of state legislators at his Wilmington office on Dec. 1 about committing money to the initiative. Kowalko, who was among the lawmakers who met with the governor, said Carney's didn't provide an estimate of the renovation costs.
'Schools have significant structural needs'
The vote to delay implementation for a year passed 5-2, with Board President George Evans and Vice President Fred Polaski the only dissenting votes.
Evans said the need to move swiftly is urgent. Evans also said he understands that residents are concerned about closing schools near their homes, but said substantial changes are needed to improve Christina's schools.
"Schools are healthy for neighborhoods but I think what we need to do actually is look for what's best for youngsters and the circumstances, Evans said.
Board member Meredith Griffin argued for the one-year delay, saying that the plan has too many moving parts and uncertainty to meet the partnership's proposed timetable of being ready to implement by late next summer – about nine months from now.
"These schools have significant structural needs. They need some upgrades. Let's not just threw these kids into a school that we already knew needed work.'' Griffin said.
"We still are disrupting family structures. Now that's going to happen if the decision is 2019-2020 but you have time and you are giving people time to come to grips with what that looks like and walk them through a process. It can't happen to that extent if you do it in 2018."
WHYY is your source for fact-based, in-depth journalism and information. As a nonprofit organization, we rely on financial support from readers like you. Please give today.