Commentary: Christie desperately seeking attention with Hillary dust-up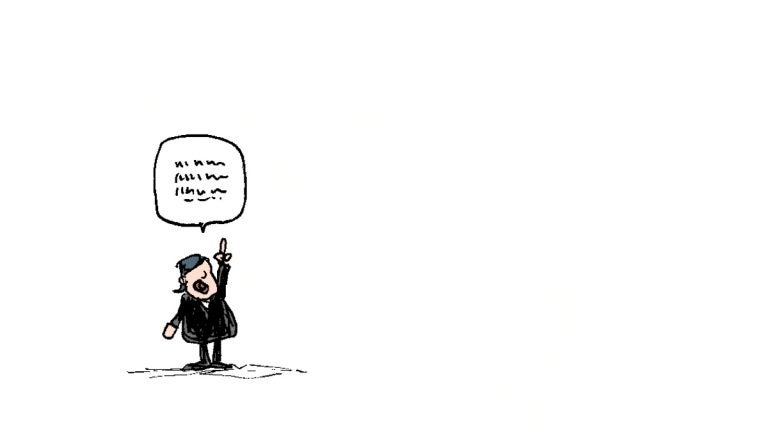 Hillary Clinton must be shaking in her boots. On top of the whirlwind media coverage of a so-called scandal involving emails, servers and top secret classification, last week Chris Christie called for the former Secretary of State to exit the race.

Check. Mate.

Unfortunately for Christie, who is now polling below 5 percent among a field of Republicans that include a speaking orangutan and a Bible-thumper who is being forced to run for president by God, his weekend dust-up with Hillary didn't take her down a peg, it revealed how quiet and unimportant his loudmouth voice has become.

These must be tough times for Christie. As recently as 2013, the national media was touting him as the moderate Republican with the best shot at becoming president. "Yes, Chris Christie can beat Hillary Clinton" said the Washington Post, while CNN reported, "Hillary Clinton, Chris Christie 'Deadlocked' for 2016 Presidential Race." Political strategist Greg Valliere boldly predicted that Christie was the sole Republican that could beat Hillary.

But that was before "Bridgegate," which removed any serious chance of a Christie presidency and left the unpopular governor flailing about for attention and purpose among a GOP electorate that seems to have passed him by.

Ironically, Christie voluntarily invited "Bridgegate" back into the discussion Sunday by imagining how the media would have responded if it had been discovered he deleted "bridge investigation" emails.

"Can you imagine, if after the bridge investigation began, I came out and said 'Oh, I've done all my business as governor on a private email server," Christie said on Fox News Sunday. "And, I've deleted now 30,000 of those emails. But trust me none of it had to do with the bridge.' Give me a break."

Not the most politically savvy move, considering reporting by WNYC's Matt Katz revealed Christie himself sent government emails from a private account, in his case Yahoo!.

Christie's defense is the same as the one he's slamming Hillary for – there is no specific law that prohibits him from using a personal email account.

"I believe in my heart — that Hillary Clinton doesn't want us to know what she's doing," said the man who deleted 12 text messages he exchanged with a top aide during an explosive day of "Bridgegate" testimony. Though as always, the silver-tongued Christie has an honest explanation.

"We have 12 missing text messages that were sent to me by someone when we weren't under investigation and didn't even know what was going on," Christie said. Unfortunately, the facts don't back him up.

Those text messages, exchanged with incoming chief of staff Regina Egea, were sent while a state assembly panel looking into the "Bridgegate" closures was occurring. Obviously, Christie was well aware of the investigation at the time, and knew about the rumors of his possible involvement in the revenge scheme over a lost endorsement. Plus, Egea was director of the governor's authorities unit and was monitoring the testimony, so the idea they "didn't even know what was going on" seems laughable at best.

Even more damning is Christie initially insisted he wasn't sure if Egea had even sent him a text message (it was later revealed Christie initiated the exchange). "If it was any moment or import I would have remembered it," Christie told reporters at the time, which sounds to my ears a lot like "trust me none if it had to do with the bridge."

All this from the candidate running under the slogan "Telling It Like It Is." Thought to be fair to Christie, even if he were telling the truth and not acting like a victimized hypocrite, all the straight-talk in the world doesn't matter if no one's listening.

_____________________________________________________

Rob Tornoe is a cartoonist and WHYY contributor. Follow Rob on Twitter @RobTornoe.