After years of charter controversy, Chester Upland School District officials say a comeback is in order
School officials are optimistic about the future of the district after evading the teacher shortage crisis.
At this time last year, Chester Upland School District was down 25 teachers and the state was investigating the remaining teachers' certifications.
Community members worried that the embattled district was vulnerable to charterization efforts.
But at the start of this year, the district had only two teaching openings and all of its teachers have proper certifications.
"That sends a great message and sets the tone for the academic year as students now can come in to see a face that will be permanent for the entire year and not someone there on a temporary basis as they go through their year," Receiver Nafis Nichols said.
Although Nichols characterized himself and Superintendent Craig Parkinson as the "new kids on the block," he said that they see a good trajectory for CUSD.
Nichols ruled out any charter school transition under his leadership. He pointed out that CUSD recently purchased Widener Partnership Charter School and that the children are now public school students.
"I'll say this, if we're buying charter schools, why the heck would we be talking about charterizing the district? No, we're not doing that," Nichols said. "We're here to increase enrollment and make this a viable place for people to send their kids so they can be educated and transition successfully into adulthood."
Finding stability for Chester Upland
Nichols first came to the district in August 2021. In June, Delaware County Court of Common Pleas Judge Barry Dozor reappointed Nichols to the position for a three-year term.
Recently, Nichols approved a five-year contract for Parkinson to return as superintendent after a busy first year in 2021.
"It's really just been a motivating experience, as I come to this community every single day, and just see that these children want and desire everything that every other child in America has," Parkinson said.
While things might be smooth sailing for CUSD at the start of this school year, last school year was rather rough. In November 2021, the state Department of Education reviewed the teaching certifications of Chester Upland's staff.
"We discovered that there were a number of teachers who had expired or lapsed certifications, emergency permits," Parkinson said. A district spokesperson did not say how many teachers' certifications had lapsed.
Once CUSD discovered the issue with teacher certifications, Parkinson said, the district reported it to the state. The state Department of Education provided assistance to ensure that the district was compliant again.
"The majority of people got everything in order that was needed, submitted it, and were able to return. There were a handful who did not work out in their case where they weren't able to take the necessary courses in the time frame that was given or the documentation was not able to be provided. So, some of them moved on," Parkinson said.
The Pennsylvania State Education Association, which represents teachers in the district, said in a written statement that 10 teachers were unable to continue working in the district. However, their outlook on the district has improved.
"From our perspective, the district is in a good place. There is good leadership, there are few vacancies, and any rush years back to try and charterize parts of the district were unnecessary and unwarranted. With a continued focus and dedicated resources the future is bright for Chester-Upland School district from our positions as a stakeholder group representing district employees," the statement read.
Nichols dismisses any charter school takeover under his watch
CUSD has been in the spotlight for quite some time. Many deemed it an education catastrophe after the underfunded and underperforming district went into Financial Recovery Status with the state Department of Education in 2012. Since then, a court-appointed receiver — not a local school board — has controlled the district's actions.
But in 2019, Chester Community Charter School filed a petition to pass all of the K-8 schools in the district over to charter operations. While Judge Dozer initially blocked the first request, he allowed a variation of the petition to go through. The district began accepting proposals from a handful of charters looking to take control of the embattled school system.
In a surprising turn of events, Juan Baughn, the district's previous court-appointed receiver, formally rejected all three proposals submitted by charter operators to take over the eight public schools within CUSD in June 2021. Baughn retired later that summer.
Parents and teachers alike were shocked to see Dozor select Nichols, the City of Chester's chief financial officer who had no background in education, to be the interim receiver despite objections from the state.
Some criticized the process in which it happened, the lack of transparency, and even the fact that Nichols' petition for consideration was also supported by Chester Charter School for the Arts and the Chester Community Charter School. The charter schools' boards had already received copies of his resume.
Nichols said that he was motivated to toss his name in the hat out of frustration. CUSD had lost its fifth receiver in just 10 years. When asked why the charter school operators supported him becoming the receiver, Nichols said that he was surprised.
"Those people said to me, 'it's better to go with the devil you know and than the devil you don't.' That's what they said to me. Because they had seen the work that I've done in other areas. They were more comfortable, I guess with me, because again, they know that I do care about the community," Nichols said.
Despite his friendly relationship with some members of the charter school boards, he balked at the idea that he took the job to charterize the district. He said that he would be out of a job if a charter takeover was successful.
Maura McInerney is the legal director for the Education Law Center, which has been representing parents and community members opposed to charterization.
"There have been no further plans to proceed with charterizing the district as the prior financial recovery plan had envisioned. The parents of Chester Upland played a key role in rejecting that ill-conceived effort and rush to judgment. We are continuing to monitor the situation, participate in hearings, and we seek to ensure greater parent input in a transparent financial recovery process that centers the academic needs of the district school children," McInerney said.
Nichols and Parkinson promised that under their leadership, CUSD will make dramatic improvements in student outcomes and the atmosphere that the children learn in.
"I just feel excited to be a part of something that's going to be really, really great in the coming years," Parkinson said.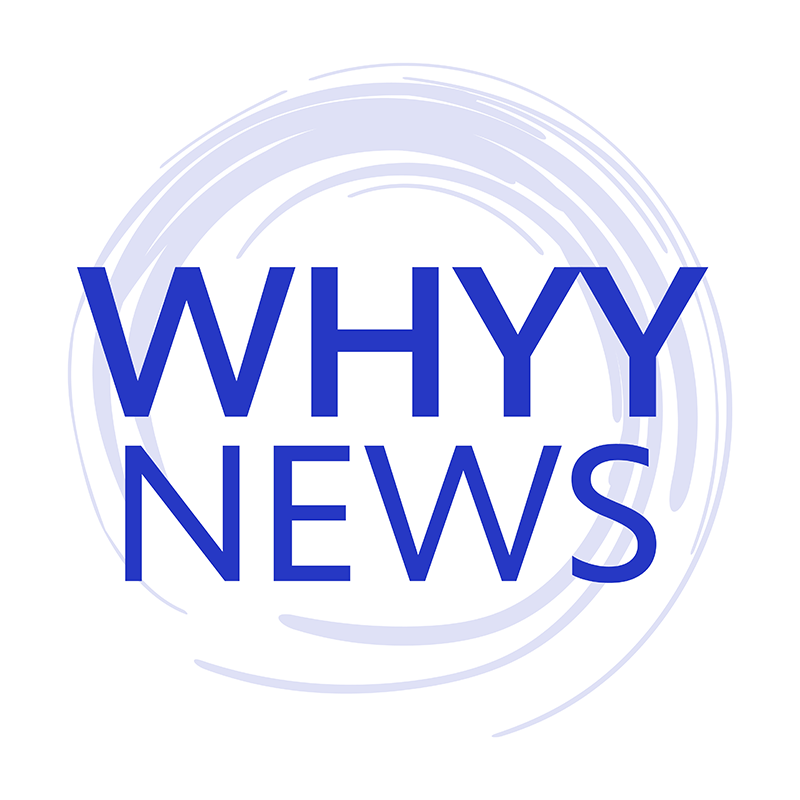 Get daily updates from WHYY News!
WHYY is your source for fact-based, in-depth journalism and information. As a nonprofit organization, we rely on financial support from readers like you. Please give today.