No education experience: Chester Upland residents baffled by judge's choice for new school district receiver
Over Pa. Education Department objections, Nafis Nichols, the City of Chester's chief financial officer, was named interim receiver.
The roller coaster ride that is the Chester Upland School District has twisted unexpectedly once again, throwing some parents and teachers into shock.
Over the objections of the Pennsylvania Department of Education, Delaware County Court Judge Barry Dozor has selected Nafis Nichols – the City of Chester's chief financial officer, with no background in education — to be the school district's new interim receiver, effective Sept. 1.
Nichols was appointed over Michael Pladus, the candidate put forth by the state Department of Education. Pladus currently serves as the district's chief recovery officer and is a longtime educator.
Now, all eyes are on the state, to see if the Education Department will challenge Judge Dozor's decision.
"I just hope that there's some way that we all can take a closer look at how all of this happened, because the process was not designed to go down the way it did," said Miguelina Grasty, president of the Chester Upland Education Association, the teachers union.
The school district has been under financial recovery status since 2012 and has had five receivers to date.
In June, it seemed as if Chester Upland was poised to become the first district in Pennsylvania almost completely under the control of charter schools. That was averted when receiver Juan Baughn rejected all three proposals submitted by charter operations to take over significant portions of the school district.
Baughn's action allowed community members who had vehemently opposed a charter takeover to breathe a sigh of relief. On July 12, however, he submitted his letter of resignation to the Department of Education, effective Aug. 31.
In advance of the opening, the state Department of Education filed a petition with Delaware County Court on July 27, asking that Pladus be appointed to the receiver post, either permanently or temporarily.
At an Aug. 5 hearing on the Education Department's petition, as Dozor was about to ask for testimony from Pladus, it became known that there was another candidate, Nichols — much to the surprise of some of the parties involved.
Privately, two days before the state's petition was submitted, Nichols had submitted his own name for consideration directly to the court. Neither legal representatives for the state Department of Education nor the school district had seen Nichols' letter prior to the hearing, according to court transcripts.
"I believe a lack of experience in municipal finance has hampered the efforts of past receivers, making it all the more critical that the next receiver understand how to solve the finance and management challenges facing CUSD," Nichols wrote in his letter.
In his submission, Nichols also included letters of support from Chester Mayor Thaddeus Kirkland and State Sen. John Kane.
WHYY News reached out to Kirkland and Kane for comment, but did not immediately receive responses from them.
The court noted that Nichols' petition for consideration was also supported by Chester Charter School for the Arts and the Chester Community Charter School. In 2019, Chester Community Charter School filed an unprecedented petition to take control of the district's K-8 schools.
According to the transcripts of the Aug. 5 hearing, legal representatives for Chester Community Charter School said during the proceeding that they had already received Nichols' resume, and that their board supported "the appointment of Nafis Nichols as a permanent receiver."
"It was pretty unusual to find out about this other candidate so late in the game. And as Mr. Nichols was questioned by each of the parties, it became clear that Mr. Nichols did not have the qualifications that one might expect from someone who's going to be a receiver," said Claudia De Palma, a staff attorney at the Public Interest Law Center, which has been representing parent and community petitioners along with the Education Law Center since filing a motion to intervene in 2020.
De Palma echoed concerns about Nichols' public education qualifications, or lack thereof. Nichols studied management and marketing at Delaware State University.
"He wasn't all that familiar with the financial recovery plan that he would be implementing as receiver," De Palma said.
WHYY News reached out to Nichols for an interview, but he did not immediately respond to the request.
On Aug. 13, the court selected Nichols as the new receiver. According to the order, "candidate Nichols meets the statutory requirements for appointment and provides experiences, and a spectrum of talents and traits that may assist with the success of receivership and financial recovery."
Nichols' term is expected to end on June 3, 2022. The Public Interest Law Center and the Education Law Center are opposed to his selection, but the attorneys say their hands are tied. So they are calling for support from the top.
"We are urging the state to address this situation, because it's really the state that would be asking for reconsideration of the rejection of their candidate. And this was a context where the district and the state agreed to supporting Dr. Pladus," said Maura McInerney, legal director for the Education Law Center.
WHYY News reached out to both the Pennsylvania Department of Education and the school district's solicitor, Jacquie Jones, for comment, but did not receive an immediate response from either.
New receiver, more questions
The appointment of the new receiver has sparked questions — particularly of Judge Dozor.
"I believe we should have, at the very least, received an explanation from Judge Dozor as to why he rejected the candidate that was put forth by the Pennsylvania Department of Education and the district. I mean, it's all again, a matter of transparency, and the families and the parents and the students again, somewhat being blindsided by an unexplained decision," said Eileen MacDonald, executive director of the Delaware County Advocacy and Resource Organization.
Some say the move reeks of municipal politics. Ray Weinmann, a teacher at Toby Farms Intermediate School, said the selection makes it appear as if Nichols was "inserted" into the receiver position by Chester Mayor Thaddeus Kirkland. (The district includes the City of Chester, Upland Borough, and Chester Township.)
"It just really doesn't pass my smell test, but I guess we'll see how it plays out," Weinmann said. "But we're just gearing up, as far as I'm concerned. We just got to go in and do our job and let everybody else do theirs. And, then we'll see how this goes."
Grasty, of the Chester Upland Education Association, said she bears Nichols no ill will, adding that liking someone is not enough reason to give someone a position. She said that she hopes Nichols remembers his roots, and that the union will be there to work with him.
Still, with a receiver who appears to have the support of the same charter schools that want a role in running the district, some Chester Upland teachers are worried about their jobs, their students, and the possibility of a renewed fight against a charter takeover.
De Palma, of the Public Interest Law Center, said fears of a charter school battle are not unfounded. She noted that the charter schools have "signaled" that they might challenge Baughn's June rejection of all three requests for proposals.
"The other way that charter schools might be back on the table [is] if they just have a do-over – if they just decide, as a district, the receiver decides, well, actually, 'Now that I'm in charge, I would like to conduct an RFP process, solicit proposals again, look at this again.' He could very well, in conjunction with the judge, decide to do that, and then charter schools [get] to be back on the table that way," De Palma said.
When Davinia Forney, a special education teacher at Chester High School, heard the news, it kept her up at night, she said. Thinking about her students. Thinking about the fate of her district. Thinking about the fate of her job. She said she is normally someone who avoids politics, but she believes that the system is acting selfishly.
"I don't get into politics. I speak from the heart, and right is right and wrong is wrong. I don't care who you support, I don't care what your affiliations are. I don't care about that. But when it starts to affect the children and the systems that we have in place, then I have a problem with it," Forney said.
As the parent of a junior at STEM Academy at Showalter, Karla Beaver worries that this latest development will put parents in the same uncomfortable position they've been in the last couple of years.
"I have nothing against the candidate they chose. I think he's a nice guy, but he's not qualified for the position," Beaver said.
Joan Broadfield, a retired educator and Chester resident, said, "Part of the problem, perhaps, is this the way the state sets up receiverships."
The state, the judicial system, and city politics have done damage to the school district, Broadfield said, and she thinks there aren't a lot of options left.
"What do you think a game plan would be for people who have no idea what to do?" Broadfield asked.
A. Jean Arnold, a former substitute teacher in the district, has been a fixture at school board meetings over the past several years. She's well known in Chester's education circles — to the point that people bombard her with messages after every controversial decision is made about the school district.
"The people who are calling me and the people who are upset, they are not upset at Nafis. They're not angry at him. There's nothing negative that people are saying about Nafis Nichols at all. What they're saying is Chester deserves a quality, highly skilled person at the helm at this time. And they are feeling that the judge overlooked that kind of person," Arnold said.
She was in the courtroom the day of Nichols' "surprise" entry into the receiver race.
"This was the first time I felt so down that I began to think, 'Why bother?' And I recovered quickly because that is not who I am. I am always hopeful. And I earnestly believe that there will be a turnaround for the school district," Arnold said.
During interviews with WHYY, many Chester community members mentioned the seemingly endless stream of negative news that gets reported about the city.
To raise local spirits, the Chester Upland School District, the Chester Upland Education Association, and the Chester Upland Education Support Professionals Association, in partnership with the Delaware County COVID-19 Task Force, is planning a Family Fun Day from 5 to 8 p.m. Friday, Aug. 27 at Eyre Park in Chester. There will be book giveaways, food, music, and games, as well COVID-19 vaccines available upon registration.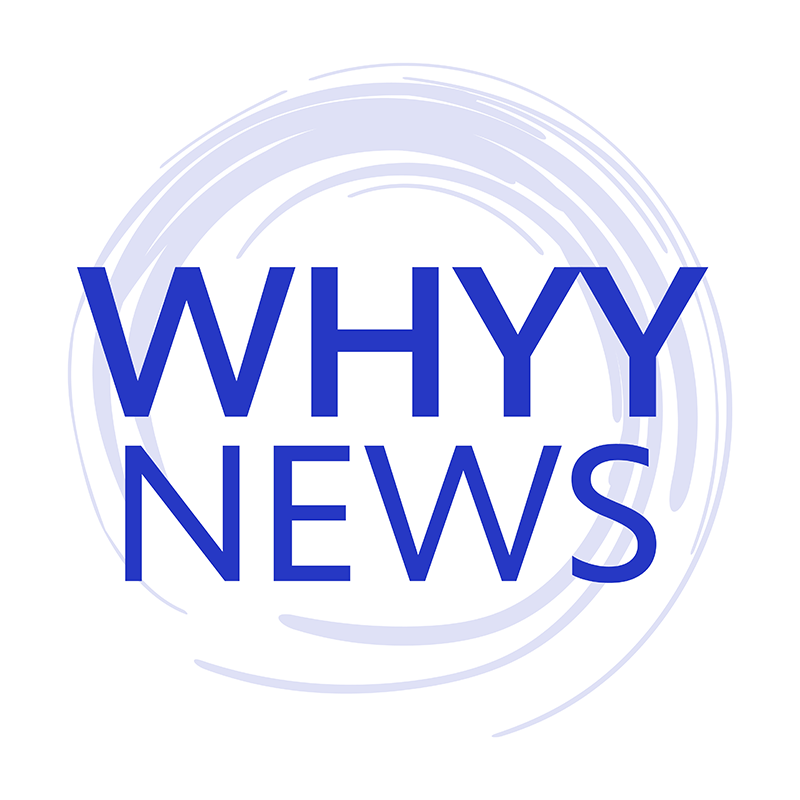 Get daily updates from WHYY News!
WHYY is your source for fact-based, in-depth journalism and information. As a nonprofit organization, we rely on financial support from readers like you. Please give today.