Chester County DA names former federal prosecutor to beef up pipeline probe
Tom Hogan says the investigation will proceed even if there are talks with Sunoco.
Chester County's District Attorney on Friday named a former federal prosecutor with experience in environmental law to work on a criminal investigation into Sunoco's controversial Mariner East 2 pipeline, and said the probe will go ahead regardless of any talks with the company.
DA Tom Hogan said Seth Weber prosecuted many complex environmental cases as well as political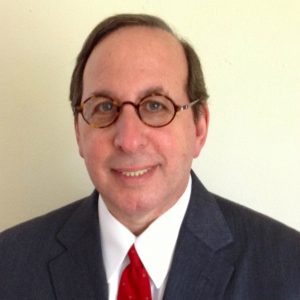 corruption, drugs and violent crime cases during a 26-year career as an assistant U.S. attorney for the Eastern District of Pennsylvania.
Hogan said in an interview on Friday that his office has been in touch with Sunoco since the investigation was announced, and that company officials are due to come to his office next week to discuss turning over the many documents that his office has demanded.
The company said after the probe was announced on Dec. 19 that it looked forward to speaking with Hogan's office in the hope of bringing the matter to an "appropriate resolution."
But Hogan said the investigation will proceed whether or not there are talks with Sunoco.
"Nothing is going to stop the investigation," Hogan said. "It's simply a matter of them turning over information to us and us going through the information and then we will probably be back to them requesting more information. We will be interviewing people, experts will be reviewing stuff, all the things that normally go into an environmental investigation."
Hogan said the outcome of the probe might include "criminal charges, or a report, or nothing." He added: "We don't know what we don't know."
Sunoco said Weber's appointment is an addition to what it called a "meritless" investigation. Hogan "will not be able to avoid the inescapable conclusion that Energy Transfer has not engaged in any form of criminal activity, and the issues referenced have already each been thoroughly investigated, reviewed, and ultimately resolved by the appropriate government agencies," said Lisa Dillinger, a spokeswoman for Sunoco's parent, Energy Transfer.
Weber offered his services after hearing about the investigation, and has agreed to join two other prosecutors as part of the team even though he will not be paid, Hogan said.
Hogan said Weber's appointment "certainly sends a message that we are taking it very seriously, and that somebody who has experience in this field is taking it very seriously.
"Seth has been through these battles many times before so if you're going into a fight, you want the best players on your team, and Seth is one of the best players around."
Legal experts said Weber's appointment signals the gravity of possible charges against Sunoco.
"It tells you what the Chester County DA thinks about the potential seriousness of possible charges," said John Dernbach, a professor of environmental law at Widener University in Harrisburg. "The apparent qualifications of the special prosecutor tend to support that."
Rich Raiders, an environmental and land-use attorney who represents some landowners who are fighting the pipeline, said Weber will provide expertise that the DA's office may lack.
"This is significant," he said. "It means that the DA is looking for experienced help on a matter that is normally outside their typical expertise. Prosecutors like this are very skilled in following the evidence wherever it takes them."
Weber could not be reached for comment but said in the statement released by Hogan that he would work to prevent the pipeline project posing any risk to the safety of Chester County residents.
When the investigation was announced, Hogan said it was prompted by sinkholes, contaminated well water and "not-so-subtle bullying" of residents during construction of the controversial project. He said possible charges against Sunoco include risking a catastrophe, criminal mischief, and environmental crimes.
After many delays caused by regulatory shutdowns and technical difficulties, the cross-state pipeline began carrying natural gas liquids on Dec. 29, Sunoco said. The line, initially consisting of joined-up sections of 20-inch, 16-inch and 12-inch pipes, is supplying the liquids to a terminal at Marcus Hook in Delaware County where most of it will be exported overseas for plastics production.
Opponents are now calling on prosecutors in neighboring Delaware and Berks Counties to launch their own criminal investigations into the project.
Sam Rubin, an organizer with the environmental group Food & Water Watch, said the investigation, and Weber's addition to it, shows that Hogan "understands there has been a momentous political shift in Chester County as a result of citizen organizing against this dangerous and risky project."
WHYY is your source for fact-based, in-depth journalism and information. As a nonprofit organization, we rely on financial support from readers like you. Please give today.