Changes to Tacony southbound I-95 ramp in effect today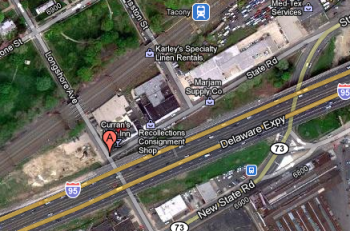 Pay extra attention on your drive today, because there's a new southbound I-95 ramp in Tacony.
The switch will take place mid-day, weather depending.
Instead of getting on the southbound ramp at Princeton Avenue, you'll now use the ramp on Longshore Avenue off State Road. It's part of the plan to make Princeton Avenue a two-way residential street.
Come early 2012, you'll also be able to access I-95 southbound from Cottman Avenue east of State Road, since Cottman Avenue west of State will also become a two-way residential street.
The ramp at Princeton Avenue will be demolished, and a portion of State Road has been widened between Cottman Avenue and New State Road.
Work on the Princeton Avenue northbound ramp is underway.