How Democrats flipped a Central Bucks School Board embroiled in controversy
CBSD attracted attention for book bans, anti-LGBTQ sentiments, and treatment of its students and staff. Democrats completed a clean sweep of all five board races.
Listen
1:21
From Delco to Chesco and Montco to Bucks, what about life in Philly's suburbs do you want WHYY News to cover? Let us know!
Democrat Heather Reynolds was not supposed to win on election night — let alone defeat Republican Dana Hunter, the president of the Central Bucks Board of School Directors.
"If anyone was going to lose, it was supposed to be me," Reynolds said.
But there she was, standing victorious with four of her running mates.
On Tuesday night, Democrats completed a clean sweep of the five Central Bucks School Board races, changing the balance of power in a district that has garnered national attention for book bans, anti-LGBTQ actions and rhetoric, and treatment of its students and teachers.The 6-3 Republican-majority board will now be a 6-3 Democratic majority once the newly elected candidates take oath.
"I'm overwhelmed with emotion. I'm humbled and I'm really proud of the work that we did," Reynolds said. "I'm proud of the community for standing up and really using their voice and their vote to say, 'we've had enough. We don't want this for our district any longer. This is not who we are.' Because I think we all knew that and felt that, but we got to see it on display with the votes that were cast."
Reynolds's running mate Dana Foley, who defeated Republican Glenn Schloeffel in Region 3 said she had never run for office and her bid for a board spot was not part of her five-year plan.
"I'm a little stunned," she said. "It's something that just kind of evolved and quickly and the fact that I won alongside four of my co-candidates, it feels thrilling."
Democrat Susan Gibson said she was motivated to run because of the district's "harmful policies."
"Being a lawyer, I've always sort of thought maybe at some point in timeI might become interested in politics," she said." And as I became more aware of what was going on in our current school board and learned that my current [Democratic] school board member was contemplating not running again. I decided I had to step up and make that decision because I could not let these harmful policies continue."
WHYY News reached out to the Bucks County Republican Committee for comments, but did not hear back from them by deadline.
Yesterday's victories didn't come easy for the Democrats.
With five seats up for grabs, four of which were previously held by Republicans, the party began laying the groundwork to seize control of the board following the 2021 election cycle. But, the presence of Moms for Liberty, a far-right "parental-rights" group, and massive amounts of spending in the races created enormous obstacles for the party looking to flip the Republican-controlled board.
Foley said her decision to run was motivated by a cumulation of controversial events within the district rather than one particular moment. She cited the board's passage "Policy 321," which banned teachers from displaying political decor, and "109.2", a de facto book ban.
"I think the biggest thing for me that motivated me to run was the focus on culture wars in our schools and not on the actual issues that we were facing," Foley said. "Our school district isn't so different from others. We face a lot of similar problems — support staff shortages, teacher shortages, school psychologist shortage. We're combatting learning loss post pandemic."
Democrat Rick Haring, who defeated Republican candidate Aarati P. Martino in Region 6, said there's one moment in particular that drove him to run. He recalled hearing a young trans student speak at a school board meeting. The student was asked what trans children in the district needed to feel safe and comfortable.
"The student shared the two things and one was that people try to at least use proper pronouns," Haring said. They may not get it right, but at least try and the second thing is that Pride flags are important to them." .
Shortly after that meeting, Haring said both of those things were taken away from the district.
"That can't happen," Haring said.
He believes the Democrats pulled off the upset, because the community was unsettled with how the board has handled these situations.
"I think people just got sick of it. I mean they were fed up with time after time things happening in the school board meetings and students not being listened to — just the lack of civility in some of these meanings," Haring said.
His wife, Becky Cartee-Haring, is a teacher leading a lawsuit against the district over pay equity.
Karen Smith, the lone democratic incumbent defending her seat this cycle, said the work done by their coalition, Neighbors United for School Board, to fundraise and make connections is what laid the groundwork for victory over the last eight months.
"We all were able to bring together again some very bright talented people who were really committed to making this change and to making this happen and giving up a lot of their own time," Smith said.
Smith said her campaign focused on the students.
She added the LGBTQ students have been "very brave and courageous" and served as an inspiration.
The CBSD races were closely watched by groups such as the American Civil Liberties Union of Pennsylvania, who have been monitoring the Republican-controlled board's exclusionary policies. ACLU-PA legal director Witold Walczak said the organization has already sued the district twice.
"One is pending with the U.S. Department of Education on behalf of seven families of trans and non-binary students, and I think we all want something that shouldn't be controversial, which is to have a safe and welcoming environment for all students including those who historically have been marginalized and mistreated," he said. "Central Bucks was not a model before the problem started but the environment certainly deteriorated especially for the LGBTQ students."
Walczak believes voters were exhausted by the slew of controversies. He said the vote appeared to be a "real rejection of the trajectory that the current board had taken."
"I hope that this election is a signal that the country is repudiating the politics of division because that's what this is and this world has so many problems," Walczak said.
The newly elected members will have a lot of work to do, both inside of the schools and in the community, Foley said.
"I think the capacity to truly listen to one another will be essential to turn down the temperature of the dialogue and begin to find solutions to problems in favor of creating them," she said. "There's been so much emphasis on the values we don't share in this race that we're forgetting about the ones that we do share."
She said she's more than aware that there are a number of people who are not happy with the results.
"Part of the job is now trying to heal and move forward together — with the people that want to anyway," Foley said.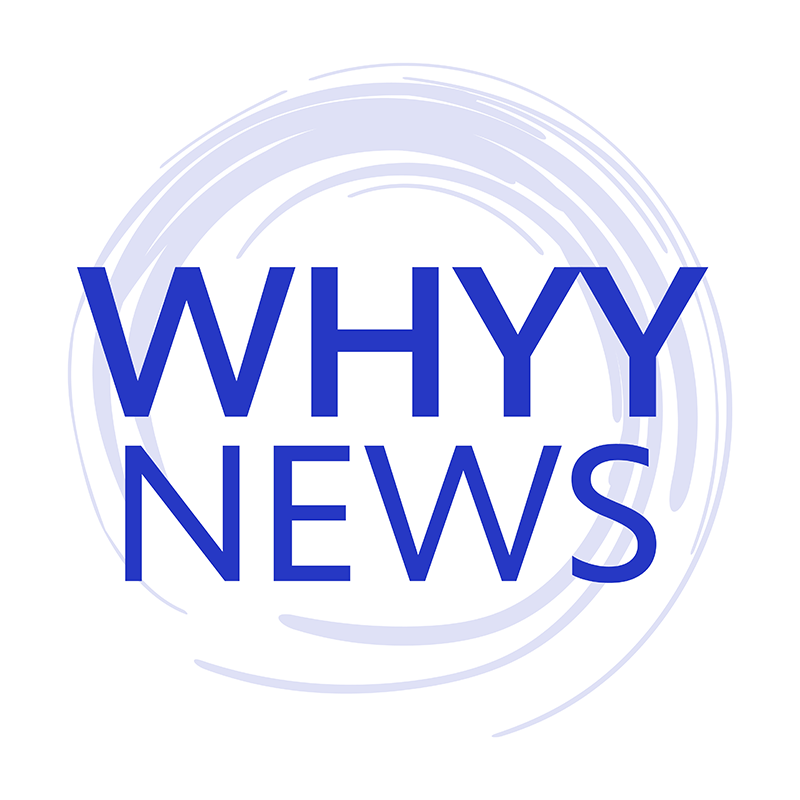 Get daily updates from WHYY News!
WHYY is your source for fact-based, in-depth journalism and information. As a nonprofit organization, we rely on financial support from readers like you. Please give today.