CDAG to seek additional river access streets, billboard restrictions, on waterfront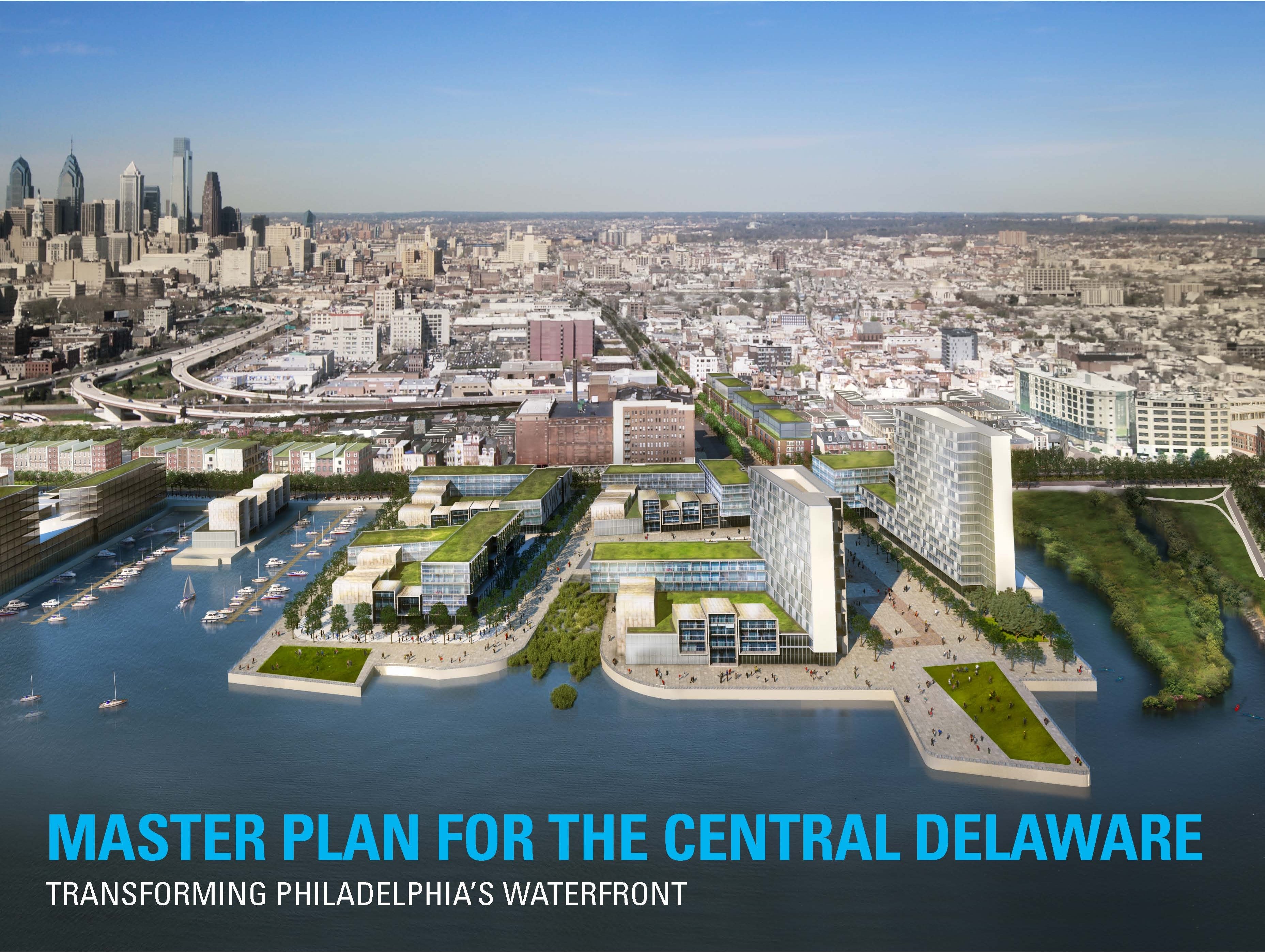 A group of Delaware River organization representatives will ask city council to set aside two additional streets for river access and specifically prohibit electronic and possibly other billboards within the Central Delaware waterfront.
The Central Delaware Advocacy Group (CDAG) will make these requests at a June 5 Rules Committee hearing on the Central Delaware Waterfront Overlay – a proposal that would put into the city zoning code regulations designed to shape future waterfront development according to the city's long-range waterfront plan.
The Central Delaware Waterfront Overlay, introduced about a month ago by First District Councilman Mark Squilla, applies to the stretch of land between I-95 and the river, from Oregon to Allegheny avenues. For more than a year, Squilla has been meeting with representatives of CDAG, the Development Workshop, City Planning Department, and the Delaware River Waterfront Corporation to help him craft the legislation.
The concept at the heart of the Central Delaware Master Plan is re-connecting city neighborhoods to the Delaware River, and one of the major ways both the plan and Squilla's bill propose achieving that is with the designated River Access Streets. These streets are set to get special lighting and landscaping treatment to make the river-neighborhood connection more obvious, safe and pleasant. And developers cannot build anything that would prevent one of these streets from being extended to the waterfront – although the angle of the street's approach doesn't have to stay the same.
The bill as written designates Dickinson, Christian, Race, Callowhill, and Spring Garden streets and Washington, Frankford and Columbia avenues as River Access Streets. At its April meeting, the Philadelphia City Planning Commission recommended council pass the legislation, but first add Berks and Cumberland streets to the list.
CDAG endorsed those additions at its Thursday meeting. Both streets had been on the list of specially designated streets in previous proposals.
The signage issue is one that CDAG has taken unsuccessful swings at before.
Once an overlay bill passes, the new overlay will replace an existing interim overlay. The interim overlay bans non-accessory signs. Previously existing signs are grandfathered in.
"Planning has been adamant" that the signage regulations in the underlying code will take care of the waterfront, CDAG Chairman Matt Ruben said, and that having separate rules in the overlay would be duplicative.
The problem, Ruben noted, is that the new signage rules have yet to be adopted.
CDAG board member Joe Schiavo said city planning has also explained that there would only be two Central Delaware parcels on which non-accessory signs could reasonably exist. Properties are going to be remapped with new uses, he said, and much of the formerly industrial land will be given mixed-use designation, which won't allow non-accessory billboards. In addition, some parcels are just too far away from I-95 for billboards targeting motorists on the highway, Schiavo said. The parcels that would have the proper zoning and the right distance already have billboards, he said.
"I understand they don't want to interfere with the overall city-wide signage program, if or when they ever get one done," said board member and attorney Jim Moss. But Moss has read that efforts to create the sign regulations have so-far failed. He suggested CDAG urge planning and Squilla to include a ban of non-accessory signs that sunsets when the city-wide sign rules are complete.
Moss suggested CDAG at least ask about a provision banning digital billboards.
Schiavo noted that the old city-wide sign regulations that are in place until the new ones are complete never anticipated digital signs, so there are no regulations.
From the audience, attorney Paul Boni, who was at CDAG to speak about another matter, said he has represented clients in a situation involving a digital billboard, and his understanding is that the city currently treats switching from standard to digital just like switching from one ad on a standard billboard to another.
His position is that "replacing wood with computer components" really makes for a new sign altogether.
Ruben picked up on this line of thought. Some of the existing signs are a legal, but a non-conforming use. Conversion to digital should be considered a new use, and thus the digital sign should require a new variance, he said.
"We could say we want a ban on digital signage on the Central Delaware River," he said. "I don't know if it will happen, but we can certainly testify to that."
At the heart of both is a 100-foot height limit on waterfront buildings. But while the interim overlay gives the Philadelphia City Planning Commission the ability to grant waivers at its discretion, the proposal has a detailed height-bonus structure. Builders could go as high as 244 feet in exchange for providing certain public amenities, such as constructing a segment of waterfront trail or building to LEED standards.
Some CDAG officers will craft language to share with the group for approval before CDAG presents its testimony at the 10 am June 5 Rules Committee hearing, Ruben said.
CDAG will also likely testify at a ZBA hearing next week, at which developer Michael Samschick and Core Realty are seeking variances needed to build a multi-venue entertainment complex, partly in what was formerly the Ajax Metal Works and dry ice buildings.
The project, called Canal Street North, is but one phase of a multi-phased, mixed-use residential/commercial/entertainment project Samschick has planned for land he owns in the Central Delaware, on the non-river side of Delaware Avenue. It would include, among other things, a 3,000-person concert venue, a bowling alley, and a Country Western-themed bar and grill.
The Fishtown Neighbors Association supports the project. The Delaware River Waterfront Corporation also believes it fits in with the Master Plan's goals. The city planning commission endorsed the proposal, although with caveats. See previous coverage here. Samschick has won praise for re-using old buildings.
But Boni and his client, Jethro Heiko, who lives near the proposed project, asked CDAG to testify against the variance request. Heiko said such a large entertainment use was bound to cause problems for his neighborhood. He said he likes most of what Samschick has planned, but not this element.
Boni noted that Samschick will need relief from another overlay that was put in place in response to problems created by Delaware Avenue night clubs from decades ago, most of which are now gone.
CDAG asked for a list of variances. Board members said they were not pleased with Samschick's plan to rely so heavily on surface parking lots. They are still determining if there are any other elements that conflict with the master plan.