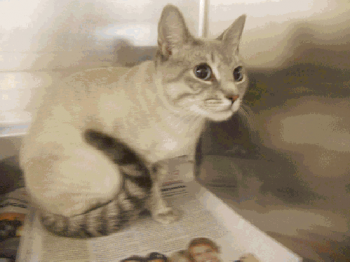 Look at this handsome guy! Footsie (AC26434) is a handsome 3- to 5-year-old Siamese male. He has a lynx point coat and light blue eyes. This poor guy was found in a school yard with his head caught in a drain! He was rescued and now he is in the shelter waiting for his forever home. Footsie has deformed toes on all of his paws. He gets around just fine – he just looks very interesting!
These animals are located at Philadelphia's animal control shelter, ACCT. They need immediate adoption or foster care. ACCT is located at 111 W Hunting Park Ave and is open 365 days a year. Adoption hours are Monday-Friday; 1pm-8pm; Saturday and Sunday; 10am-5pm. To check the status of an animal, call 267-385-3800. Please visit www.pspca.org for more information.
Don't forget to check out the weekly Animal Care & Control event at the Petsmart in Haldeman Plaza, where you can learn more about adoption and foster care, and meet some animals who need a good home.
Check in every week with NEast Philly to see the cat and dog of the week.