Casinos in Pa. and N.J. have finally banned smoking. Why now?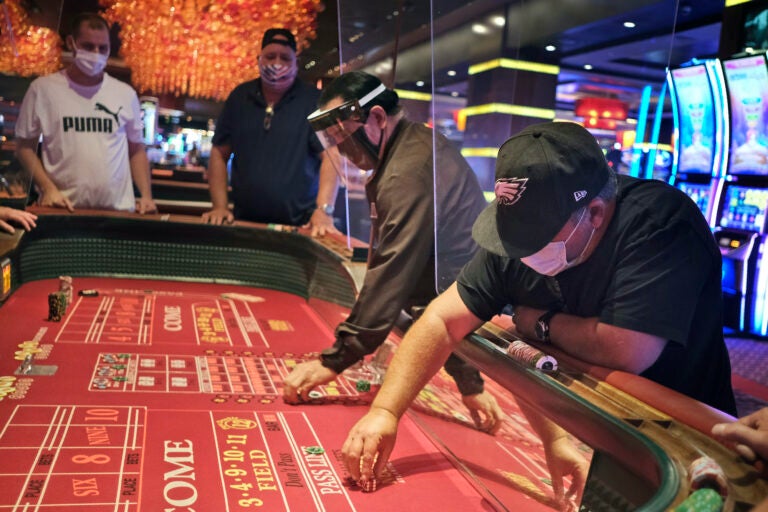 Are you on the front lines of the coronavirus? Help us report on the pandemic.
Getaways, even really short ones, are about doing things you can't do at home. That could be having a night out without the kids, eating a luxurious meal or, for some, sitting down for a round of blackjack with a drink in one hand and a cigarette in the other.
Indoor smoking — generally prohibited in most public places — was permitted in many casinos before the coronavirus shutdowns. Smoking was allowed on half the gaming floors in Pennsylvania's casinos and in one-quarter of New Jersey's casinos.
Today, the betting tables and slots are up and running again in both states, with varying restrictions on indoor dining and alcohol sales — but no smoking is allowed.
Why ban it at casinos now?
In Pennsylvania, the state Department of Health rules "had no provision for lifting the mask and smoking," said Doug Harbach, communications director for the state Gaming Control Board. "So we had decided, in concert with the casinos, that it was important to ban all smoking from the casino floor to try to ameliorate any additional problems in the spread of the virus."
And what do the casinos think?
"Frankly, people that are back here to play are happy to be in playing again," said Steve Callender, president of the Casino Association of New Jersey and regional president of Caesars Entertainment. "They understand the situation, so they don't mind going outside to smoke."
Although Callender acknowledged that the smoking ban was negative from a business standpoint, he was firm on the fact that the first priority of Atlantic City casinos is safety.
Because New Jersey casinos have allowed smoking in the past, many have robust HVAC systems, he said, and the casinos are hard at work staying clean.
Callender expects that smoking will return to Atlantic City's casinos, although he isn't sure when.
"We would hope for a time when things are better in our country, and we get more back to normal. But in the meantime, we're just following the rules," he said, adding that protocols are set up for people to regularly sanitize their hands, and the games themselves are sanitized.
Patrons are helping with this too. "The strong majority of people wear their masks. They keep their distance," Callender said.
As it turns out, the smoking bans may do more than just promote mask-wearing.
First, a little bit of science
You can become infected by the novel coronavirus (also known as SARS-CoV-2), and potentially develop COVID-19, when someone else's respiratory droplets — little bits of spit and mucus — get into your eyes, nose or mouth. We all generate those droplets by breathing, talking, sneezing and coughing.
Dr. Christina Bax of the University of Pennsylvania and Dr. Philip Anfinrud of the National Institute of Diabetes and Digestive and Kidney Diseases worked together on as-yet-unpublished research examining whether the virus could be transmitted when we talk. Although they did not directly study smokers, a spokesperson for the NIDDK did share some insight on behalf of the researchers.
"Physics does not support a longer airborne lifetime for potential virus particles bound to smoke particles," the spokesperson explained. "From a physics standpoint, if a droplet or droplet nucleus were to associate with a smoke aerosol particle, its total mass increases, and its airborne lifetime likely correspondingly decreases."
In lay terms, when you add the weight of a droplet, which might have some virus, to the weight of the smoke you're also exhaling, it's heavier than a normal droplet, and thus falls faster.
That doesn't mean there's no risk. The researchers were not studying smokers specifically, but they also noted that "increased coughing among smokers versus non-smokers may increase the emission of cough droplets that will convert into airborne droplet nuclei and could contain virus if the smoker were COVID-19 positive."
So while the droplets from a smoker might not go as far, there might be more of them.
Getting hard scientific answers on this is difficult. To know whether smokers transmit more COVID-19 than nonsmokers, the exact rate of coronavirus transmission would have to be known — and because of asymptomatic spread of the virus, it isn't right now.
The gamble
No matter where you are, are you at risk from the virus if you are a smoker, or live with one, or come near someone who is smoking?
"The act of smoking is associated with … not wearing a mask and exhaling large plumes of smoke," said Dr. Saqib Baig, an assistant professor of internal medicine specializing in pulmonary and critical care at Thomas Jefferson University's Sidney Kimmel Medical College. "Smoking can also lead to coughing, which can spread the aerosol further and infect a person at risk."
Baig said that not only do smokers risk greater coronavirus spread from the lack of face-covering and the chance of increased coughing, but their secondhand smoke is also damaging to the lung health of others.
And it doesn't stop at the lungs, Baig said. "A person who is smoking is not only damaging their lungs with every puff, but also stressing their heart raising their blood pressure while causing [their] immune system to act dysfunctional." Even before COVID-19, Baig said, there was "well-established evidence that smokers are more susceptible to both viral and bacterial respiratory infections."
The effects of smoking, on both the person doing it and those around them, could make a very nasty cocktail when mixed with this new, contagious respiratory virus. And doctors don't actually know yet what COVID-19's long-term effects on lung health will be.
Though, scientifically, smoking doesn't turn you into a Super Soaker of coronavirus particles, the actions associated with it are considered to be high risk. That goes for vaping, too, and lighting up things that aren't tobacco that come with coughing, projecting particles and lapsed mask-wearing.
"Coming back to the same principle that we don't know what the prevalence of mild and asymptomatic infections are, if you are one of those people and you're leaving behind all of these large clouds of smoke, any person who's walking through, maybe they … inhale them and have [an] adverse outcome," Baig said of vaping.
Because quitting smoking is not the same type of simple decision as, say, choosing to wash your hands more often, Baig suggested seeking help from any governmental or medical resources available to you.
If you really can't kick the habit, Baig said, "you have to go out and smoke. And then, you know, stay out actually for a little bit of time."
"It's interesting that this pandemic has highlighted a lot of aspects of our society that we kind of need to improve, and smoking and related issues are one of them," said Baig. "We should strive for a world which is basically smoke-free."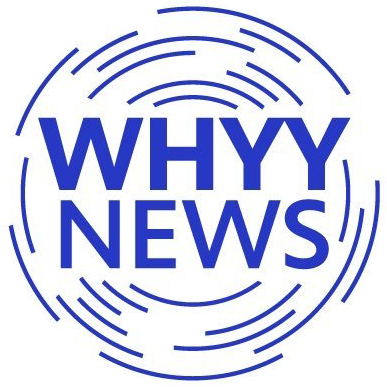 Get daily updates from WHYY News!