Casino hearing week in Philadelphia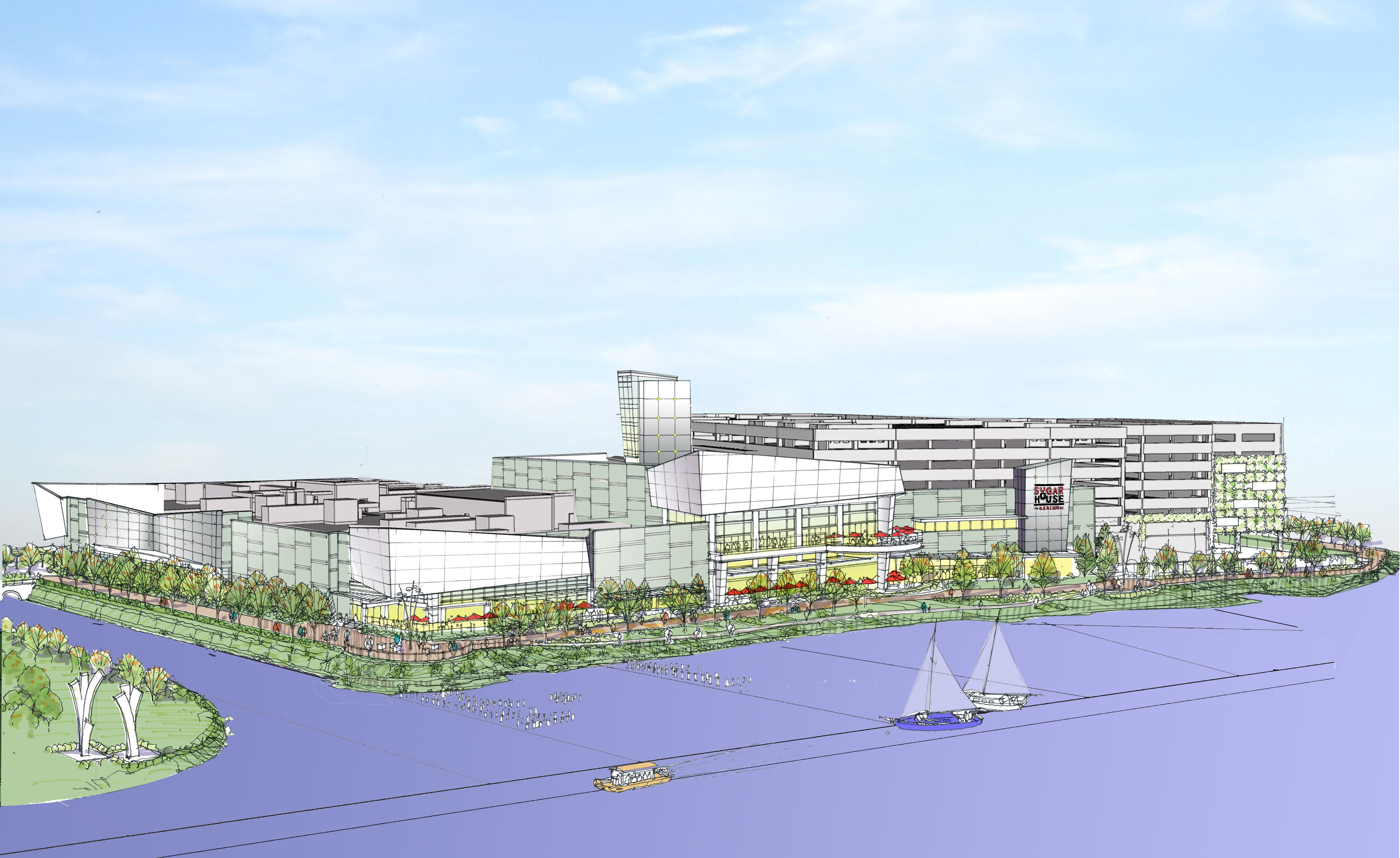 For those with opinions on Philadelphia casinos – existing and proposed – the Pennsylvania Gaming Control Board will be in town to hear them three days next week.
SugarHouse's revamped plans for expansion will be the top of a Tuesday hearing, to be held 2:00 p.m. at the National Constitution Center's Kirby Auditorium, 525 Arch Street.
Under this new plan, SugarHouse would build a 7-story parking garage rather than a 10-story one, as called for in the plan currently approved by the gaming commission.
The parking structure would consist of six stories of auto storage atop a ground floor including a poker room, VIP lounges, two new restaurants and "back of house" uses. A partial second floor addition would be added to the existing casino building for a banquet hall.
The proposal has already received approval from city planning and needed zoning changes from city council, both in 2011.
SugarHouse needs to borrow more than $410 million to complete the project. In addition to gaming board approval, it will needs several local and federal permits to start, including approval to move a combined sewer outflow.
The deadline for registering to speak in person is noon Monday. Monday is also the deadline to mail or fax written testimony.
Complete information on the hearings, a copy of the petition submitted by HSP Gaming, L.P. to request the modification, and instructions on registering to speak or submitting written testimony can be accessed from the Quick Links section of the web site's home page titled "SugarHouse Casino Expansion Hearing"
On Wednesday and Thursday, the gaming board will hold a second set of hearings on proposals by the six candidates vying for Philadelphia's second casino license. Both hearings will be held at Lincoln Financial Field in the Red Zone Lounge. Wednesday's session runs from 9:00 a.m. to 5:00 p.m, and Thursday's from 9 am until noon. According to a PGCB press release, the slots to speak on Wednesday are full, but there is still room on Thursday, and people can register here.
The applicants and there proposed addresses are:
The Provence, Tower Entertainment, 400 N. Broad Street.
Casino Revolution, PHL Local Gaming, LLC, 3333 South Front Street.
Hollywood Casino, PA Gaming Ventures, LLC, 700 Packer Avenue.
Wynn Philadelphia, Wynn PA, Inc, 2001 Beach Street and 2001 through 2005 Richmond Street.
Market8, Market East Associations, 8th and Market streets.
Live! Hotel and Casino, Stadium Casino, LLC, 900 Packer Avenue.
An earlier set of hearings was held in April at the convention center. Read about that here. Information filed with the PGCB about the six proposals can be viewed here. The Philadelphia City Planning Commission has also created comparative summaries of the projects, which can be seen here.