Casino boat sunk off Delaware shore becomes latest addition to artificial reef
The 180-foot-long Texas Star is the latest addition to a massive artificial reef system, joining hundreds of New York City subway cars and a Navy destroyer.
The Texas Star, a 180-foot-long one-time casino boat, is settling on the bottom of the Atlantic Ocean about 16.5 miles off the Delaware coast. The Delaware Department of Natural Resources and Environmental Control (DNREC) sank the boat on Wednesday afternoon.
"With [the] sinking of the Texas Star on Redbird Reef, one of 14 separate reef sites in the Delaware Bay and along the Atlantic Coast, we continue to enhance and expand the recreational fishing and diving experience in Delaware," said DNREC Secretary Shawn Garvin.
Built in 1977 as a casino ship, the Texas Star was later converted into a commercial scallop catcher/processor vessel before coming to its final resting place 86 feet deep along the ocean floor. The Star joins a system of 14 artificial reefs off Delaware's coast. Those reefs include more than a thousand New York City subway cars, a 215-foot-long Chesapeake Bay cruise ship, a 585-foot-long U.S. Navy destroyer, and the Twin Capes, a retired Cape May/Lewes ferry.
"When we sank Twin Capes four years ago as a centerpiece of Delaware's artificial reef system, it was unmatched, providing fish habitat and a spectacular dive with its five decks for underwater exploration," Garvin said. "Now anglers, the fish they are pursuing, and divers all will have another new destination."
Before sinking, the Texas Star — and all other vessels that are sent to the deep — get a thorough environmental clean out and receive approval from the Environmental Protection Agency and the Coast Guard.
The artificial reef provides a place for underwater invertebrates to gather, which in turn draws reef fish like tautog, seabass, scup, spadefish, and triggerfish. As a result, gamefish like bluefish, striped bass, and weakfish come to hunt the baitfish that congregate around reef structures. All those species will then draw both fishing and diving enthusiasts to the area.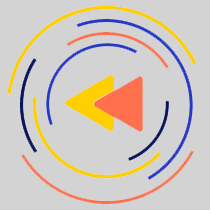 Saturdays just got more interesting.
WHYY is your source for fact-based, in-depth journalism and information. As a nonprofit organization, we rely on financial support from readers like you. Please give today.