Cash assistance program for Pennsylvania's poor returns this fall
A form of welfare, the mandated program provided $205 a month to people with no other income.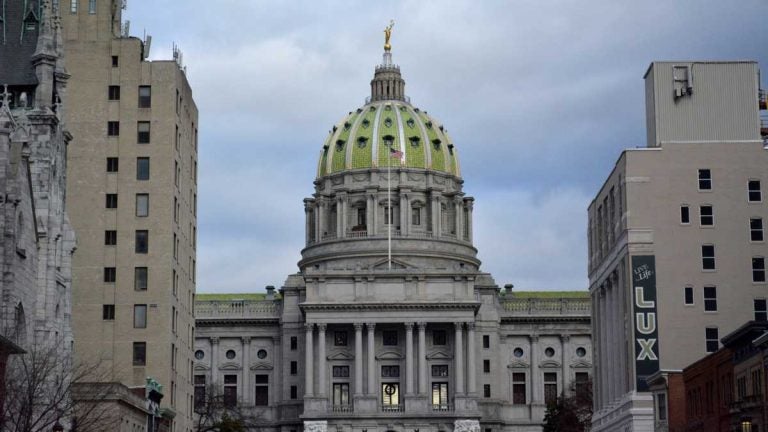 General assistance, a state-funded cash program created to help Pennsylvania's poorest residents, will start issuing benefits again next month, six years after lawmakers voted to eliminate it.
The Department of Human Services, which will oversee the program, is in the process of updating its internal systems and training staff, said spokesman Colin Day.
A form of welfare, the mandated program provided $205 a month to people with no other income.
Most participants were single and disabled, either temporarily or permanently. Most used the program as a lifeline as they waited months, sometimes years, for the state to approve their application for Social Security benefits.
General assistance was also offered to those who couldn't work while escaping domestic abuse or enrolled in a drug treatment program.
"Through any advocacy avenue we can find, we're trying to get the word out" that general assistance is being reinstated, said Sheila Forrester, co-founder of Success Against All Odds, an organization that helps Pennsylvania families become financially stable.
Residents who believe they're eligible for general assistance can apply online through the DHS website or in-person at a county assistance program.
If they qualify, benefits must be issued within 30 days of that decision.
In July, the Supreme Court of Pennsylvania unanimously ruled that Act 80, the law that cut general assistance, was passed unconstitutionally because it violated due process protections.
The 7-0 decision paved the way for the program to return.
"The reinstatement of general assistance is a real blessing for the thousands of Pennsylvanians who qualify," said Michael Froehlich, a staff attorney at Community Legal Services, which argued the case that got general assistance back on the books.
Before it was cut, nearly 70,000 people received general assistance and the program cost Pennsylvania $150 million a year.
Enrollment in the reinstated program began last week, so it's still unclear how much will be needed to fund it for the entire fiscal year, said Day.
Given the state Supreme Court made its ruling after the current budget went into effect, lawmakers will likely need to pass a supplemental spending bill to fully fund the program.
WHYY is your source for fact-based, in-depth journalism and information. As a nonprofit organization, we rely on financial support from readers like you. Please give today.