Camden, N.J. announces Office of Gun Violence Prevention at Moms Demand Action lunch
The Camden Board of Commissioners hosted lunch for local Moms Demand Action members, lawmakers, and law enforcement to discuss N.J.'s contributions to gun violence prevention.
Working on a solution to gun violence and want to share it? Get in touch with gun violence prevention reporters Sammy Caiola and Sam Searles.
Gun violence prevention organization, Moms Demand Action, held a lunch in celebration of the announcement that founder Shannon Watts is one of Time Magazines' 100 Most Influential People of 2023.
Attendees included Moms Demand volunteers, area lawmakers, violence survivors, and local anti violence organizations.
Lou Cappelli Jr., Camden's commissioner director, began the program. "Today's luncheon [has] two purposes," he said. "One is to honor Shannon, but also to energize all volunteers like you throughout Camden County and the region. We need you. We need you to keep doing what you're doing."
Cappelli announced the formation of an Office of Gun Violence Prevention in Camden.
"Significant progress has been made in our community," he said, "Murders have been reduced by 58 percent, aggravated assaults with firearms are down 32 percent and nonfatal shooting accident incidents are down by 62 percent, but that is not enough. That's why we're going to form this office, to work to decrease gun violence, work with local law enforcement agencies to create strategies to reduce the number of illegal firearms, and to promote local, state, and federal programs that advance anti-gun violence initiatives."
Shannon Watts is surrounded by New Jersey area Moms Demand volunteers. (Sam Searles/WHYY)

Shannon Watts, founder of Moms Demand Action, takes photos with New Jersey volunteers. (Sam Searles/WHYY)

Shannon Watts stands with New Jersey supporters. She was awarded a plaque to commemorate her work in the state. (Sam Searles/WHYY News)

Jaq'kesse Laportez took an afternoon off from Spring Break to attend the lunch.( Sam Searles/WHYY News)

Shannon Watts thanks lawmakers and attendees for continuing to uphold New Jersey gun laws. (Sam Searles/WHYY News)

Shannon Watts thanks lawmakers and attendees for continuing to uphold New Jersey gun laws. (Sam Searles/WHYY News)

Karen Barnett takes notes during the Moms Demand Action lunch at the Collingswood Ballroom. (Sam Searles/WHYY News)
Cappelli reminded the audience that New Jersey has some of the strongest gun laws in the nation, and he pointed out that most confiscated guns in Camden County are brought in from elsewhere. "Eighty percent of the guns confiscated in Camden County are from out of state," said Cappelli. "They are not from New Jersey. They are from Pennsylvania, they're from Florida, and they're from West Virginia. That is why all of you are fighting for laws throughout the nation… the weakest states provide guns to the states with the strongest laws."
Moms Demand Action founder Shannon Watts said that while mass shootings can quickly activate new anti-violence volunteers, there are more steps to take to work on prevention episodic shootings and suicides.
"When white women get off the sidelines after a national school shooting tragedy [Moms Demand wants] to educate them about this issue so that they start working with partners in community violence intervention programs, working on suicide."
Watts said that while Moms Demand started as a Facebook page, it now boasts over 10 million members nationwide and has a 90% success rating in enacting new gun policy.  "We are now twice as large as the NRA," Watts said, to thundering applause.
"All of the people in this room, survivors and officials and volunteers and other advocates… you exemplify what we at Moms Demand Action and Students Demand Action have always believed: if we build a big enough tent and we show people from all walks of life that there is a place for them in this work, we can create lasting, powerful, intergenerational change."
During the Q&A session with Shannon Watts, Jaq'kesse Laportez, a 15-year-old Sterling High School student, asked how to involve more of his classmates. "I wanted to get more youth involved because people in my school [are] going through things and I just wanted to get them on the right path," he said.
He attended the lunch with his father, who lost a brother to gun violence. "Kids [are] hanging around the wrong group of people doing things they shouldn't be," Jaq'kesse added. "I try to tell them that 'if you keep going down that path, you're going to end up somewhere you don't want to be.'"
Karen Barnett and Shannon Turner formed a new friendship at the lunch. "I'm new to Moms Demand Action," Turner said. "I lost my son in October of 2020. So I'm in the fight to help other mothers going through the same thing. I know this is part of my healing."
Karen Barnett is the director of the Bridgeton Municipal Alliance Youth to Youth program, and leads a group called MUMs (Mothers Uplifting Mothers.) MUMs supports mothers who lost a child to a tragic event like gun violence, overdose, or suicide.
Barnett said that creating new anti-violence policies are part of a larger solution.
"We have to have a meeting of the minds that say legislation is a wonderful thing, however legislation too often sits in the stratosphere and it never gets down to the grassroots. One of the things that I shared with Shannon [Watts] was if we're not having our children be on a trajectory of being drug and violence free by the time they're in fourth grade, we're kind of fighting a battle, and we can see in our country [that] we're losing."
Camden Health and Human Services Commissioner Virginia Betteridge said the state, with its stringent gun laws, can lead by example. "If other states would pay attention to what New Jersey's doing and what the counties and the municipalities are doing, [it would] show them that good common sense gun rules do work and absolutely matter."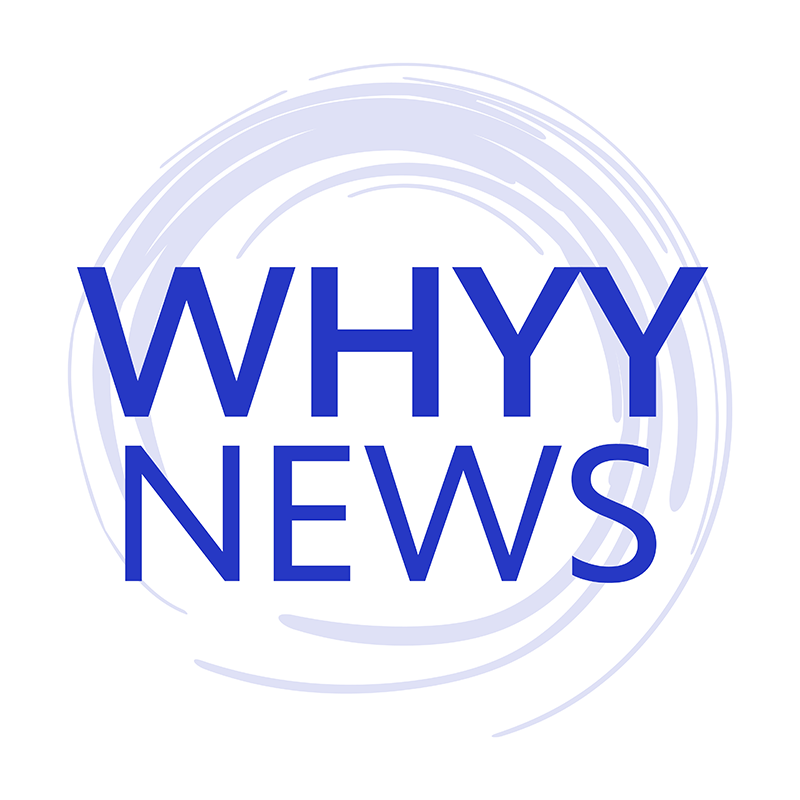 Get daily updates from WHYY News!
WHYY is your source for fact-based, in-depth journalism and information. As a nonprofit organization, we rely on financial support from readers like you. Please give today.