Camden County's vineyard will harvest a record 7,000+ pounds of grapes this year
Four decades ago, the Garden State had only seven wineries. The state now boasts more than 60.
From Camden and Cherry Hill to Trenton and the Jersey Shore, what about life in New Jersey do you want WHYY News to cover? Let us know.
There's a record crop at Camden County's Lakeland Vineyard in Blackwood this year.
Officials are expecting a yield of more than 7,000 pounds of grapes, up 1,000 pounds compared to last year.
"We have a limited amount of land on which we can actually grow grapes," said County Commissioner Director Louis Cappelli Jr. "We're hoping by showing how successful someone can be at growing grapes that we encourage the growth of grapes and other parts of the county in the state."
The idea for a county-owned vineyard was born about three years ago, when commissioners, then freeholders, wanted to invest in and take advantage of an expanding wine industry in the state.
"The demand for New Jersey wine has increased substantially and on a yearly basis," Cappelli said. "There's a shortage of New Jersey grapes. We want to try to assist in that process of having more grapes grown in New Jersey."
Camden County finds customers for its grapes through the Garden State Wine Growers Association. The county makes about $5,000 in sales annually, which is then invested back into the operations.
New Jersey's wine industry generates close to $4.69 billion in total economic activity, according to a study from WineAmerica. It also employs more than 30,000 people. The Garden State has "the terroir for quality grapes," according to Gary C. Pavlis, an associate professor and agricultural agent at Rutgers University.
"Terroir basically describes the site or the climate around the vineyard," he explained. "That's the soil … the winter temperatures, the summer temperatures [and] everything that goes into it."
Pavlis said New Jersey's soil and weather conditions allow for production of different varieties of grapes throughout the state. For example, cool crop grapes that can be made into Riesling do well in North Jersey, while longer season grapes such as Cabernet Sauvignon can be found in South Jersey. Then there are Chardonnay grapes that do well in most places from North Jersey down to Cape May.
Pavlis said the number of New Jersey wineries has grown from seven nearly four decades ago to more than 60 now. And it's continuing to increase.
"Most of them have expanded in the last five years," he said. "So, that tells you something about how successful they are and something about their quality."
The chambourcin grapes grown at the Camden County vineyard in Blackwood are well suited to New Jersey's climate. (Emma Lee/WHYY)

The chambourcin grapes grown at the Camden County vineyard in Blackwood are well suited to New Jersey's climate. (Emma Lee/WHYY)

Camden County's one-acre vineyard in Blackwood supports the region's growing wine industry with locally grown grapes and educational programs. (Emma Lee/WHYY)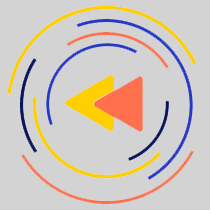 Saturdays just got more interesting.
WHYY is your source for fact-based, in-depth journalism and information. As a nonprofit organization, we rely on financial support from readers like you. Please give today.