Camden announces playful future for illegal dump
Listen
1:41
On Wednesday, a coalition of federal, state, and local groups announced an illegal dump in Camden will have a new life as part of Whitman Park as soon as next summer.
Until recently, the 10-acre parcel located near the Ferry Avenue PATCO station was considered the largest dumping site in the city.
The site, which is adjacent to a high school, is an eyesore — and a health hazard, said New Jersey Sen. Nilsa Cruz-Perez, D-Camden.
"I get a lot of complaints about mosquitoes," said Cruz-Perez, who serves as director of constituent services for Camden County. "Behind us is a whole bunch of tires — that's a nest of mosquitoes.
"And then, when the community calls because their children are going to school and there's rats and mosquitoes in this area, it's affecting our community," she said.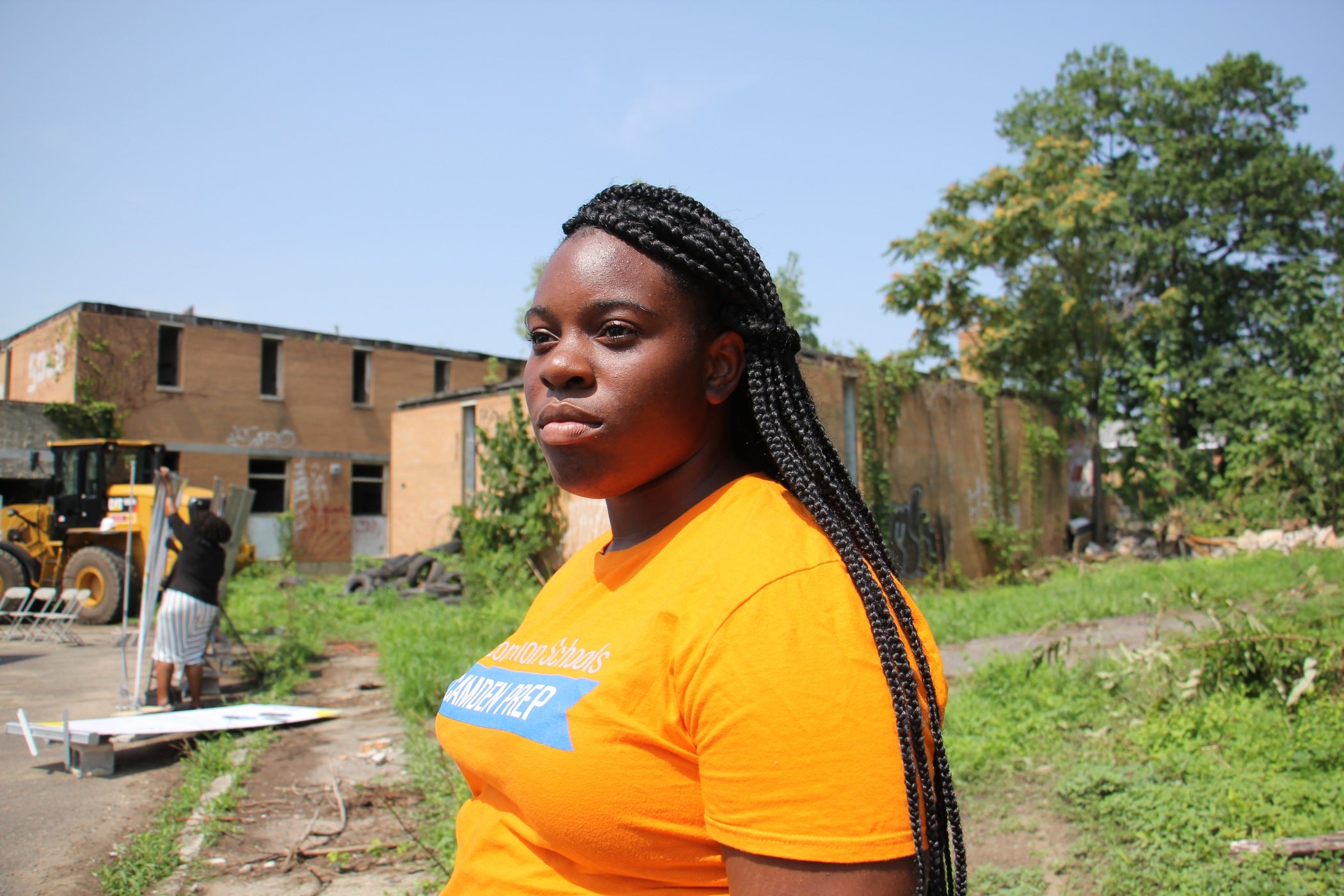 The transformation from dump to athletic fields was the brainchild of the Camden Collaborative Initiative — and the result of four years of input from the community and the Environmental Protection Agency.
The community knows "what the problems are, but they also know what the solutions are. And what we are is just to help them along that way," said Maria Maio-Messano of the state Department of Housing and Urban Development.
The Mount Ephraim neighborhood, adjacent to the site, received a $13.2 million grant from her agency in 2016 for redevelopment.
"What this really came down to was political will," said Catherine McCabe, commissioner of New Jersey's Department of Environmental Protection. Her agency pledged $1.2 million to remediate 1,000 tons of mercury-contaminated soil after demolition of the remaining buildings of the former Camden Lab facility.
Also in attendance at the Wednesday ceremony announcing the redevelopment was Mayor Frank Moran, representatives of the EPA, county police, and the Camden Redevelopment Agency, all of which dedicated funds and manpower to the revitalization.
The city estimates it has removed more than 500 tons of trash from the site so far.
"At one point, there was 12 feet of trash here," said Kris Kolluri, CEO of Cooper's Ferry Partnership. "Industrial trash, household trash, you name it," he said standing in the dusty parking lot of the former industrial medical facility that closed in the 1980s.
Tiffani Queensbury, a senior at Collingswood High School, says that while it took a long time for the cleanup, it's not too late for her 5 younger siblings.
"Well, I've lived here for all of my life. And when I leave for college I want it so my sister, who's 9, can be able to go to the park by herself," she said. "And I'm happy that it's happening now, and that I'm able to sit here and able to watch it and see it for myself."