Building Stories: The Granary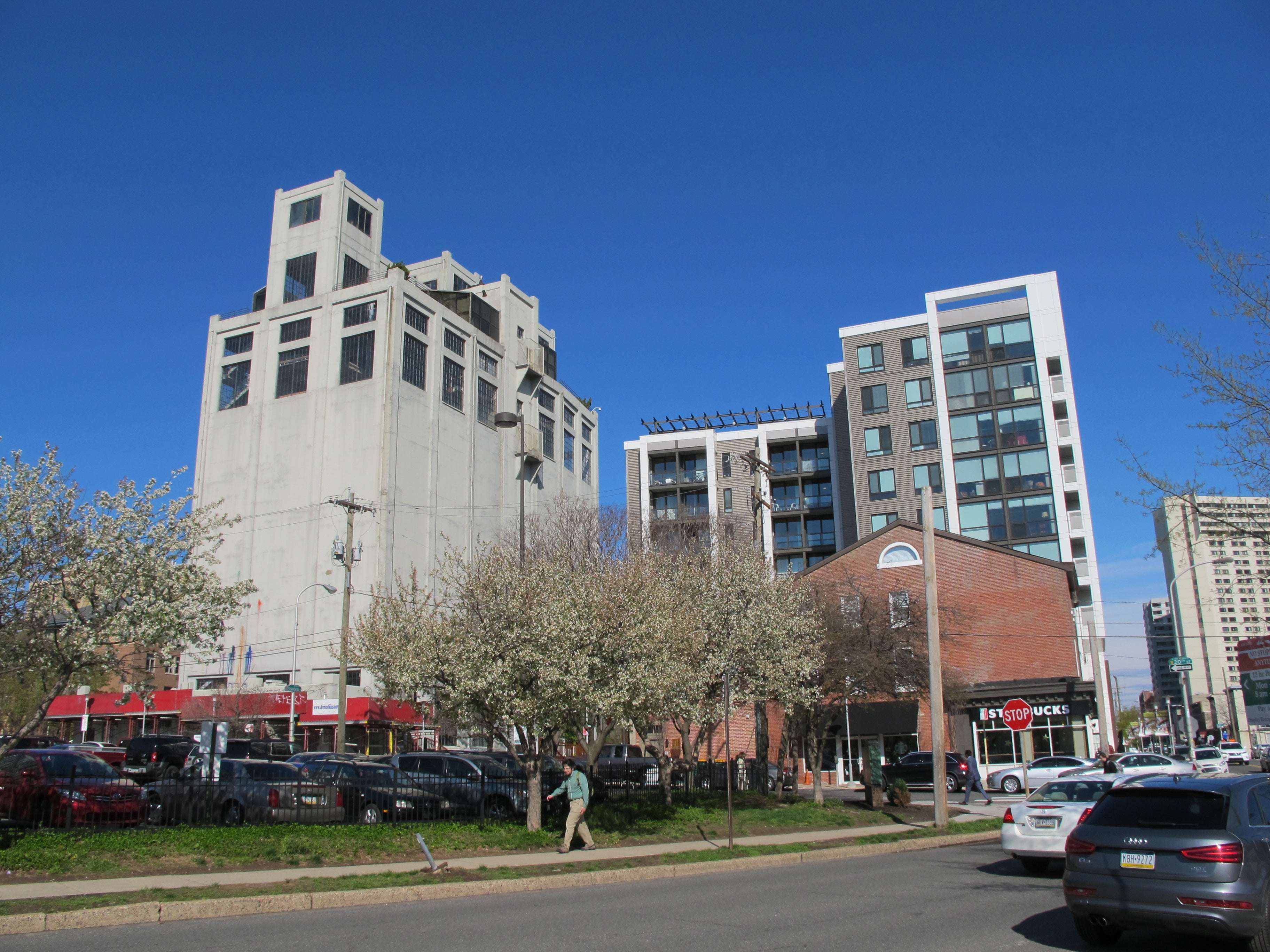 For our spring series Building Stories, we're bringing you design postcards from around the city. We're asking Philadelphia architects to take us to their favorite underappreciated or misunderstood buildings in Philadelphia, and explain what makes them great.
Building: The Granary (Reading Grain Elevator)
Year Built: 1925
Built By: Reading Railroad
Location: 411 N. 20th Street [MAP]
Who: Antonio Fiol-Silva, founding principal of SITIO Architecture + Urbanism
Why the Granary: mystery, form, and a connection to the past
Philadelphia wears its industrial history proudly, on broad shoulders. But increasingly the ex-industrial buildings nearest to Center City are either disappearing or are being converted to new uses. Among the notable exceptions is an old grain elevator located just north of the Barnes Museum and the Benjamin Franklin Parkway. Architect Antonio Fiol-Silva sees a mysterious allure in the building's castle-like form, its connection to the past, and its potential.
The grain elevator, built in 1925, was constructed to support Philadelphia's role as a distribution hub for grain grown in counties to the west. The Reading Company, whose trains used to run in the subterranean gash below the building, build this grain elevator to replace an earlier one that exploded. To avoid repeating that fate, the company built a veritable grain fortress in sturdy concrete.
"It's even more solid than it looks. The base, which is windowless, has a whole series of silos. On the upper level we have these fantastic big open industrial windows that are really two-, three-story spaces. The whole fact that the bottom is so solid is really beautifully contrasted by those enormous openings," Fiol-Silva said when we met on the corner of 20th and Callowhill. "It's like a great loft in the sky over the most solid of buildings. If I were Batman or some sort of super hero and I came to Philly to live, that's where I would want to be."
It is topped with three towers, a crenelated roofline for an "uninhabitable rock" of a building. In this functional expression Fiol-Silva sees echoes of an ancient fortification. In its heft and mass, he says, it also happens to work well as a complement to its contemporary neighbors, from the Barnes Foundation to the new apartments next door on Callowhill.
Right now the Granary is empty. After its life as a grain elevator it was used by an interior designer and his firm, complete with legendary parties in the loft apartment. It was then home to Granary Associates. Now, it's waiting for its next act.
"Right now this building could just be anything but I almost fantasize that it could make a fantastic public use. In London, for example there is the Tate that is an old power plant and it was transformed into an art location and it's just really powerful. As a public use that would just be a really fantastic museum annex. Maybe The Barnes will acquire it? It'd be pretty neat if somebody could also go in through it and find some delight on the unexpected and inside it really is like a surprise."
Antonio Fiol-Silva at The Grainary

The Granary, old and new.
WHYY is your source for fact-based, in-depth journalism and information. As a nonprofit organization, we rely on financial support from readers like you. Please give today.