It started as a pandemic passion project. Now, 2 brothers are opening up a gourmet kitchen for dogs in Bucks County
What started in the early days of the pandemic as a passion project has blossomed into a full-on shop that serves dogs high-quality treats in Bucks County.
The newest gourmet kitchen in Bucks County is serving up a meaty menu: pepperoni pizza, cheeseburger, chicken.
But these items aren't being cooked up for humans. They're for their furry friends.
Saint Rocco's Treats started off as a pandemic passion project for Kolby and Kaleb Rush, two brothers who love animals and wanted to provide them with better food options. Now, they're getting ready to open up a brick-and-mortar shop.
"We felt that pet parents weren't receiving products they deserve and their dogs deserve," said 23-year-old Kolby Rush, the eldest founder.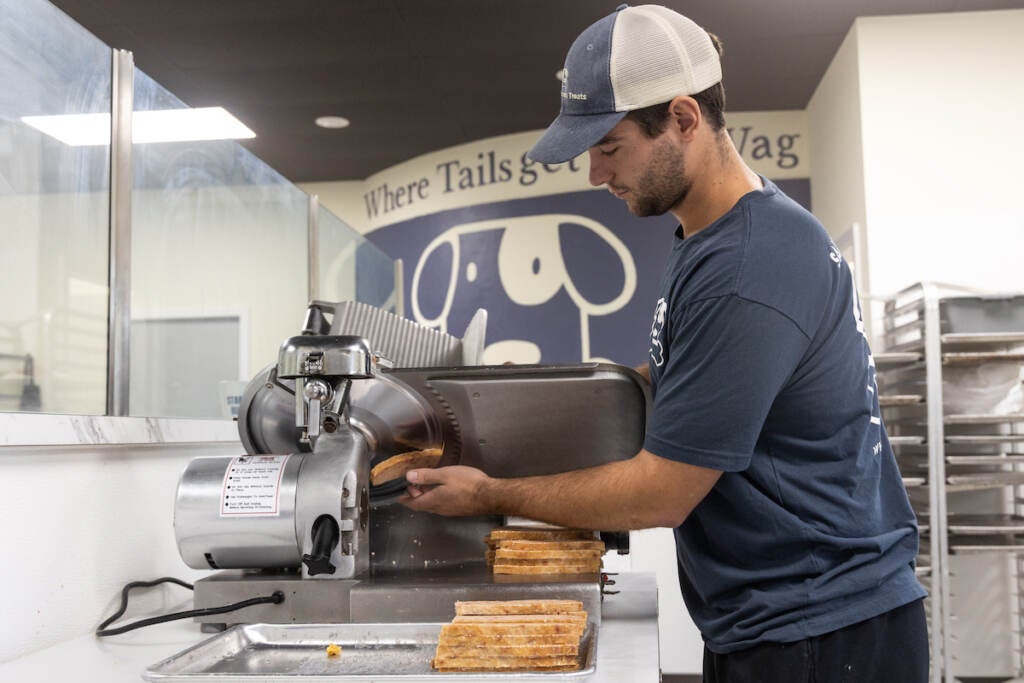 The Perkasie natives were both home from college in 2020 and had lost their internships because of the pandemic. At the time, Kolby was still studying finance at Penn State, and Kaleb was in his sophomore year at Temple University.
One day while browsing for treats for their family dog, Cooper, the duo realized there weren't any locally-made options available, or ingredients they felt comfortable giving their cavapoo pup.
The siblings were discouraged by the available options, but inspiration soon took over.
"We knew it could be done differently," said Kaleb Rush, who is currently in his senior year of college, studying entrepreneurship and marketing. Dog food, the 21-year-old said, could be made "more transparently with fresh quality products and ingredients."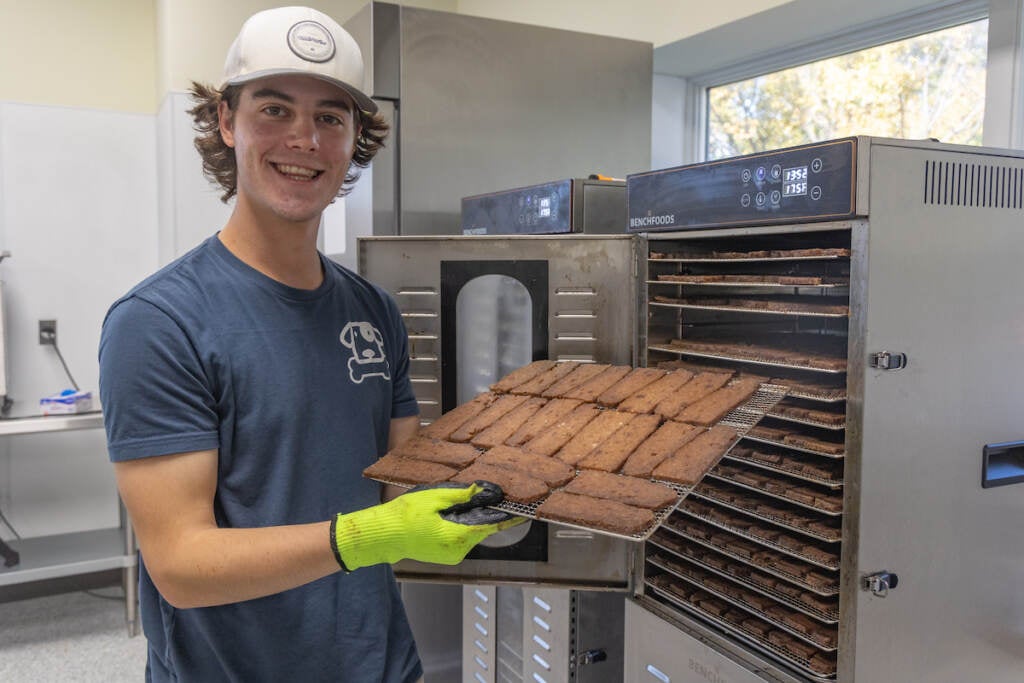 So they decided to make it themselves.
"What better way to replace an internship than to create your own business?" said Kolby.
From a family kitchen to a brick and mortar
With a $1,500 investment from the siblings themselves, and the knowledge they had gained at college, the Rush brothers got to work on creating a product that was high quality and made from ingredients so fresh, even humans could eat it.
In their home kitchen, the duo developed recipes and revised batch after batch, earning approval from Cooper, the business' "chief tasting officer." They also had support from their dad and grandpa, who had both worked in the dog food industry.
After weeks of perfecting a treat recipe, the brothers left the kitchen and started knocking on doors to offer free samples, while physically distanced.
"We'd be wearing a mask," recalled Kolby. "We would stand a few feet from them, ask them if they'd be interested, tell our story, tell them about the ingredients."
That summer, the pair started to sell treats at farmer's markets and community events.
"That's when it really started to pick up and turned into something more real," explained Kolby.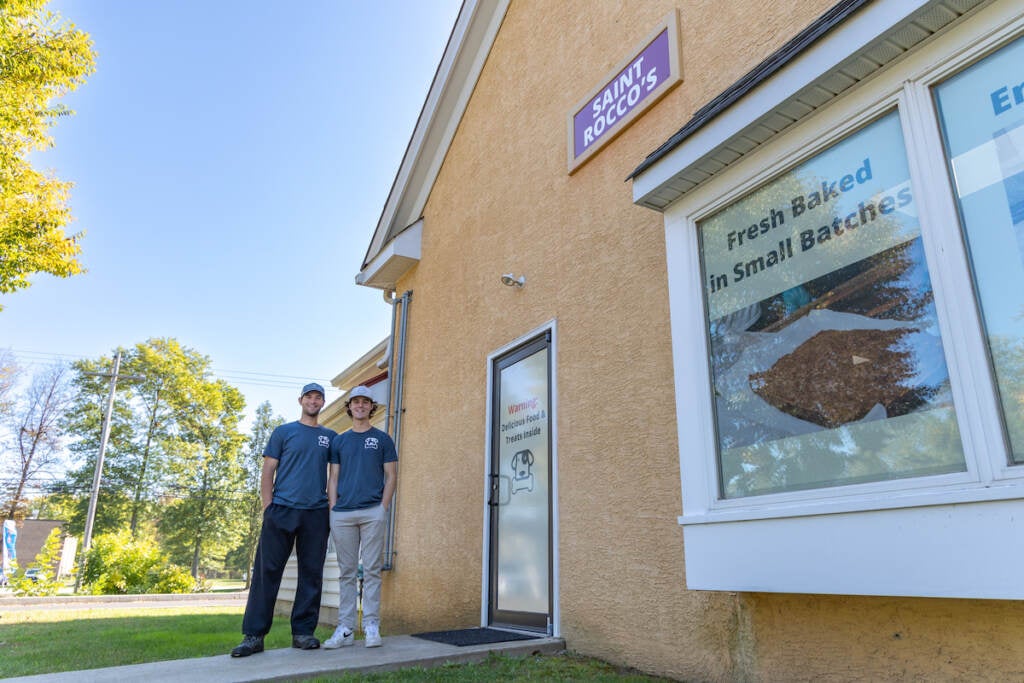 The business operated on a smaller scale, mostly online, until the brothers decided they wanted to go bigger. Earlier this year, they were one of five innovative and early-stage businesses that received a $25,000 investment from Bucks Built Startup Fund.
That money has allowed them to further their commitment to transparency and open up a physical location that allows for customers to see how treats are made, and what ingredients are used.
When people walk into the shop, they can see everything that's going on in the kitchen, from the ingredients to the equipment.
"This is our way of proving just how fresh and quality we're making the treats and what we're doing behind the scenes," said Kolby.
"We're buying restaurant quality proteins, which is the most important thing for flavor," said Kaleb. "And then all the other ingredients we use are used on a daily basis: potato flour, vegetable oil. These are things that us humans consume without even thinking."
This means that technically, humans can eat the snacks too — and they have.
"We've been told it tastes just like any jerky," said Kolby, who is a fan of the meat lovers' treats.
"Product quality is the most important thing here at Saint Rocco's. That is the reason we started this. And we just care about feeding your dog the freshest, most high-quality treat," Kaleb emphasized.
All of the products are made on-site. Meat proteins are mixed in with ingredients like oats, peanut butter, pumpkin, and so on, then shaped into bigger meatloaf-like forms.
"After about 48 hours in the fridge, it slices like butter into the strip form that our furry friends are accustomed to," explained Kolby. (You know, those thick strips that kind of look like bacon.) After 16 to 20 hours in the dehydrator, they're ready to be packaged and enjoyed by pups of all sizes, ages, and breeds.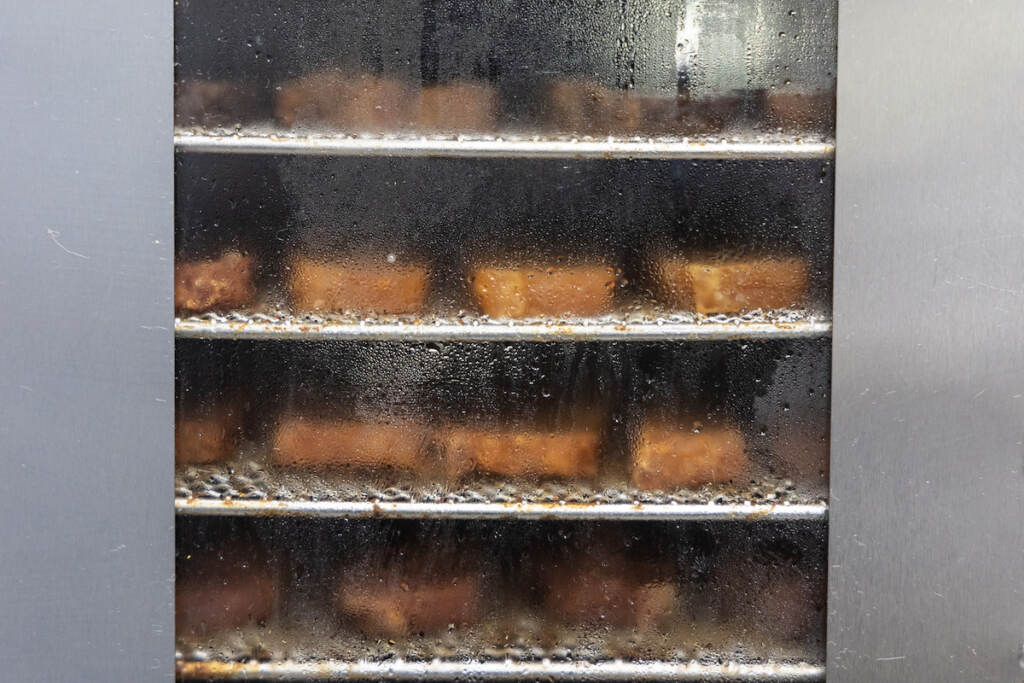 For now, Saint Rocco's sells various dog treats, with a shelf life of 3 to 4 months, but it envisions a future with full-on meals for canines.
After graduating from Penn State in 2021 and a brief stint at another company, Kolby now works for the business full-time, with a growing team of employees. Kaleb, who is in his last year at Temple, says it can be stressful at times, but he's grateful for the opportunity to work alongside his brother.
"I thank my parents for the way we were raised. We were always just best of friends," said Kaleb. "I think we work really well together. We respect each other and we're working for the same mission."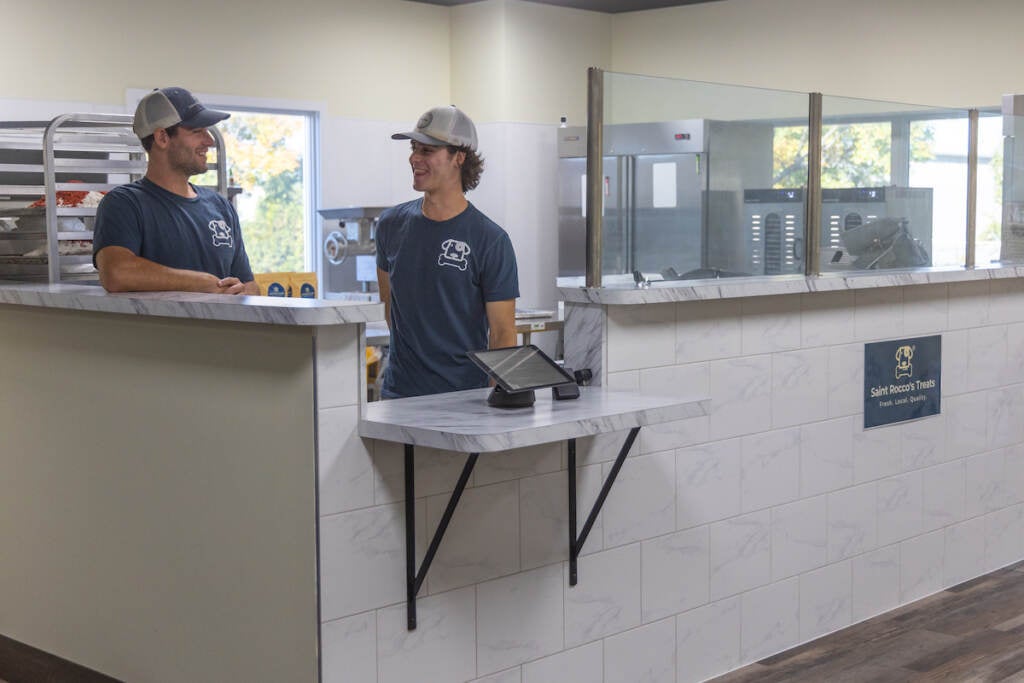 It's a 'pawty'
The Bucks County brothers named their business after Saint Rocco, the patron saint of dogs, to represent the love and loyalty between dogs and humans. In that spirit, the entrepreneurs give back to the canine community as part of their business model.
For every pound of dog food sold, $1 is donated to local organizations that work with dogs and other animals. Saint Rocco's Treats currently donates to Phoenix Assistance Dogs and Logan's Heroes Animal Rescue, with the goal of setting up regular volunteer opportunities as well.
"We're trying to be philanthropic. We want to be a brand that people have confidence in product-wise, but also feel comfortable supporting," said Kolby.
Saint Rocco's Treats can already be found in more than 130 independently-owned stores, including New York and New Jersey. Treats ship nationwide.
The Pipersville shop officially opens at 1 p.m. on Saturday, Oct. 15.
The grand opening "pawty" will include snacks and craft beer from local businesses for the humans, as well as photoshoots, live portraits, and free nail trims for the pups. Dogs available for adoption will also be in attendance.
"Should be fun and a delicious day, for both the furry friends and our human friends," said Kolby.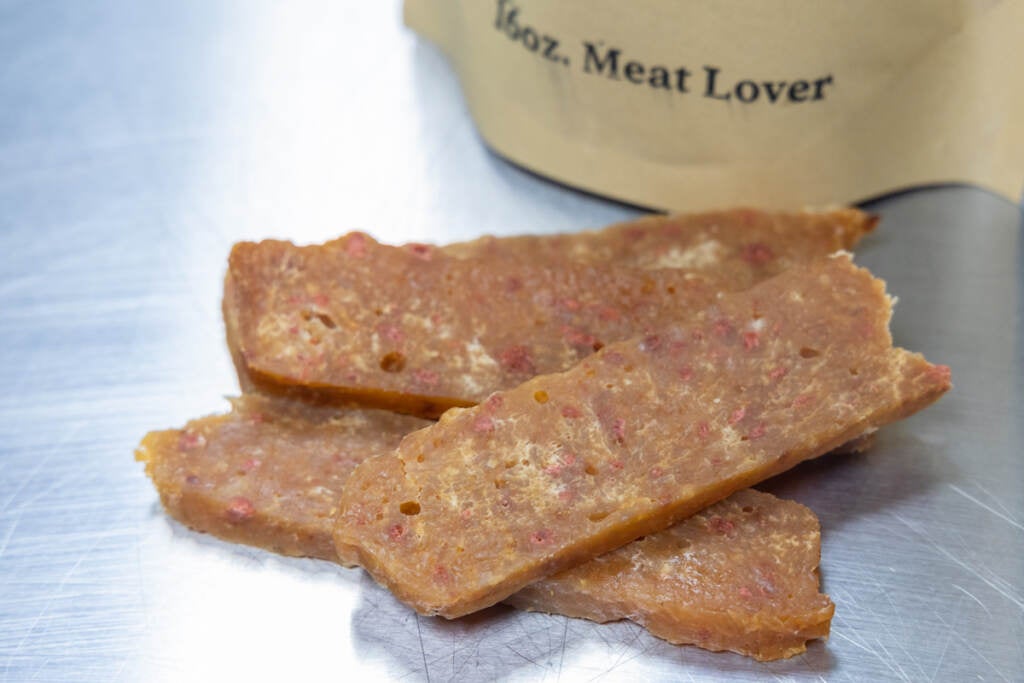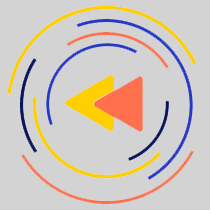 Saturdays just got more interesting.
WHYY is your source for fact-based, in-depth journalism and information. As a nonprofit organization, we rely on financial support from readers like you. Please give today.