No lectures, just fun: Science on Tap Philly serves up lessons for curious adults
Science on Tap has been teaching Philadelphians about science without the stuffiness for over a decade. At these monthly events, "science is for everyone."
Listen
1:58
In a city full of institutions that focus on natural sciences and history, the opportunity to learn about almost any scientific subject is limitless.
Philadelphia's Science on Tap, a monthly event series, sets itself apart by making one thing clear: Science is for everyone.
"It's not a lecture. It's not a class," said Allison Krisch, one of the series' co-producers and the assistant director of family and camp at Penn Museum. "We want to bring science, the facts of science directly to our audience. We want to have fun with it."
Science on Tap is organized by a consortium of six Philadelphia science museums: The Academy of Natural Science of Drexel University, American Philosophical Museum, Mütter Museum of the College of Physicians of Philadelphia, Penn Museum, Science History Institute, and the Wagner Free Institute of Science.
Every month, a different museum producer takes the lead with a topic and brings on a speaker. Organizers from the various museums include Ali Rospond, Mia Jackson, Cristina Juarez, and Nancy Hill.
In the event series' almost 13 years, topics have ranged from the history of women in science to air quality in Philly to the myseries of plant sex — yes, plant sex. They've also hosted movie nights with experts who fact-check how science is portrayed in films, like "Indiana Jones" (no, that is not how archeology works) and "National Treasure."
"We're trying to stay on top of pop culture trends anytime things show up science-related in the news or in media," said Krisch, who has been involved with Science on Tap since 2014.
The topics are all intentionally designed to serve a diverse audience with varied backgrounds, and even interest, in science. There are 80-year-old regulars and students in grad school, so speakers are encouraged to keep content clear so that a range of people can understand the material.
Speakers don't lecture, they have "presentations" or "talks." Since it's an adult program, swearing isn't a problem, and memes are absolutely welcomed.
Science "should never be stuffy," Krisch said. "It should be fun and silly and a little chaotic."
Mike Madeja is the head of education at the American Philosophical Society and has been a co-producer of Science on Tap for seven years.
Madeja says the events are come as you are — everyone is welcomed.
"We're very friendly, engaging, and open people who just want to deliver science to you as you are," said Madeja. "Philly's a great city to be curious [in]."
"We all really want to connect with people in the city about science and different areas of science because it's not a one-size-fits-all," said Krisch. She says being a part of the Science on Tap team is one of the things she's most proud of in her career.
Since the start of the COVID-19 pandemic in March 2020, Science on Tap has been gathering virtually, instead of its usual spot in Old City, National Mechanics. One of its last in-person talks was about another pandemic, the 1918 Influenza.
For the next event, "How Americans Came to Watch the Weather Like Pilots," on Monday, Oct. 10, the Science on Tap team will gather in person at National Mechanics for the first time in over two years.
"We're very excited for it," said Krisch, who added she's also nervous and experiencing "all of the emotions."
"We're trying to be very cautious and cognizant of what's going on around us with the pandemic, since it's still not over yet. But we decided that this seems like the best time," she explained.
Krisch encourages people to come out if they're comfortable and arrive early since space is limited. She's looking forward to seeing some of the in-person regulars.
"I think there's going to be really good energy," she said.
Science on Tap will return to virtual gatherings during the colder months, to be cautious, but hopes to return to regularly-scheduled in-person events in 2023.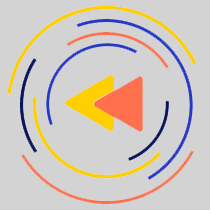 Saturdays just got more interesting.
WHYY is your source for fact-based, in-depth journalism and information. As a nonprofit organization, we rely on financial support from readers like you. Please give today.