UPDATED- Breaking: Shooting near Max Myers Playground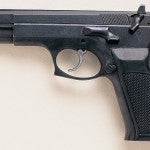 Though the story is still developing, police have confirmed to NEast Philly that a double shooting occurred around Levick and Sylvester streets near Max Myers playground. As of 4:30 p.m., no fatalities were reported. We will keep you posted as we get more information.
UPDATE: A man in his 30s was shot in the head, and a man in his 20s was shot in the hip. Both were taken to Aria Health-Torresdale, and police are still trying to determine the motive.