'A sense of obligation': College of Physicians and Penn Medicine start program to inspire young Black men to practice medicine
The College of Physicians of Philadelphia and Penn's Perelman School of Medicine are hoping to influence more young, Black men to enter med school.
Many colleges and universities have long sought to increase diversity in medicine. In the past several years, the number of Black, Hispanic, and female medical school applicants and enrollees have made some inroads.
But only 5% of active physicians in the U.S. identified as Black or African American. For young Black men, getting into med school continues to be a struggle.
To address this issue, the College of Physicians of Philadelphia recently announced it's rolling out a new program called the Hinkson Holloway Mentorship Program to help Black men enter med school.
The program, named after Dr. Edward Holloway and Dr. DeHaven Hinkson — the College of Physicians of Philadelphia's first Black fellows in 1952 — is eligible for high school seniors and incoming college freshman pursuing a career in medicine. The program looks to provide young Black men with a series of networking opportunities, STEM training, and mentoring.
"The number of Black male applicants within the med school pool has steadily decreased since about the 70s," said Dennis Mashindi, program coordinator for the program. "The issue that we're seeing is the medical field in regards to physicians isn't accurately reflecting the American population."
For Mashindi, increasing the number of young, Black physicians starts with representation. And growing up, Mashindi was not surrounded by many physicians who were Black men.
"If there was anyone Black within the healthcare field," he said, "It was a Black woman who would be a nurse."
Mashindi will work with the College of Physicians of Philadelphia and Penn's Perelman School of Medicine to help Black men pursue their academic careers through peer mentorship.
"The lack of proper networks and support systems to be able to tell these people, 'You can do it and you will in fact be successful,'" he said, "I think that's what's very important. Introducing those types of networks early."
Dr. Steven Handler, currently a fellow at the College of Physicians, had a very personal reason for supporting the new program.
"I'm Jewish. I have families come to me because they've heard I'm Jewish. They come to me and there is a kinship," he said. "I think that people of color feel the same way when they see a physician of color. There's a kinship, there's a connection. There is a relationship that's forged there that allows a better exchange of information, of trust, continuity of care, adherence to treatments."
Handler is also a professor of biology at the Perelman School of Medicine. Along with his wife, Cynthia Sotot, Handler is personally providing funds to kickstart the program's inaugural cohort.
"When patients are treated by people who look like them, research has shown that they have better health outcomes," Handler said. "It's up to us to promote the diversity in medicine that helps patients become more comfortable with their physicians."
Dr. Horace DeLisser, associate dean for diversity and inclusion at Penn's Perelman School of Medicine, will be one of many Black professionals that students can expect to have access to.
"It's almost a truism that every Black male physician that I know wants to give back in some way," DeLisser said. "They want to be able to leverage their journey and their success."
He said that one of the challenges of recruiting Black men into medicine is early disinterest.
"The motivation for doing medicine has to be there," he said. "I think a large part of it is kind of just developing that passion and seeing it. Being around people who are physicians, particularly who are Black men."
He also added that this new program won't solve every challenge — it's only one way to help.
"How will we ever come to a day when we don't need this?" he asked. "If we get rid of poverty and racism, then there would be no need for it. But I think on some level what we're dealing with are consequences of these larger societal issues."
The Hinkson and Holloway Mentorship Program enrollment is open until Feb. 28. There are no costs associated with the program, and accepted applicants will be given a stipend.
The program is looking to enroll eight to 12 Philadelphia area high school seniors and incoming college freshmen for its first cohort for the Fall of 2023. Monthly in-person activities will occur between The College of Physicians and the University of Pennsylvania throughout the 2023-24 school year.
Support for WHYY's coverage of health equity issues comes from the Commonwealth Fund.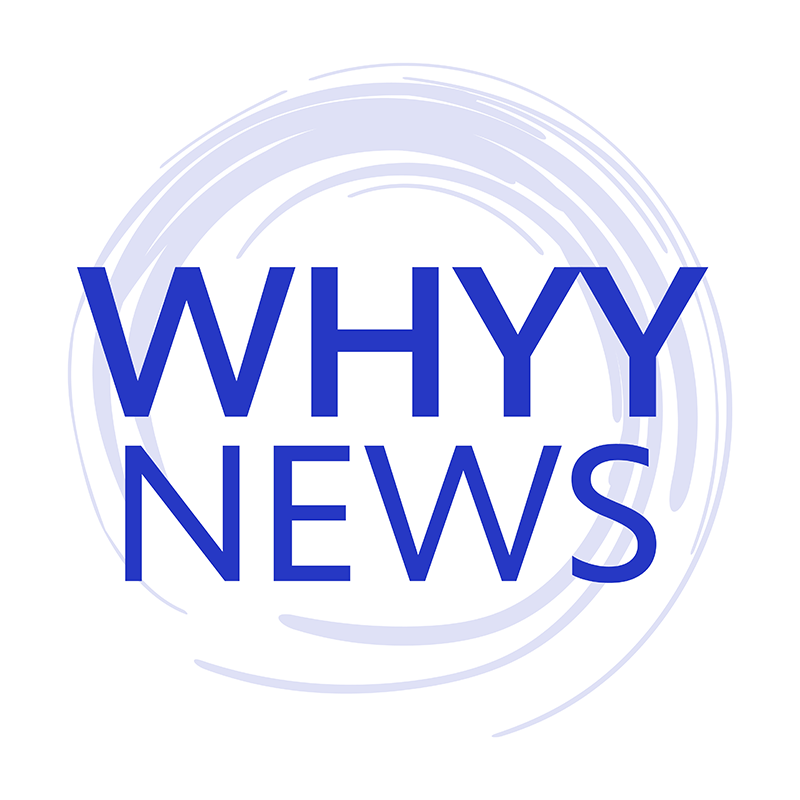 Get daily updates from WHYY News!
WHYY is your source for fact-based, in-depth journalism and information. As a nonprofit organization, we rely on financial support from readers like you. Please give today.