Bill restricting Pa. abusers access to guns heads to Wolf for signature
When the governor OKs the measure, it will be the first time in years Pennsylvania has tightened a gun law.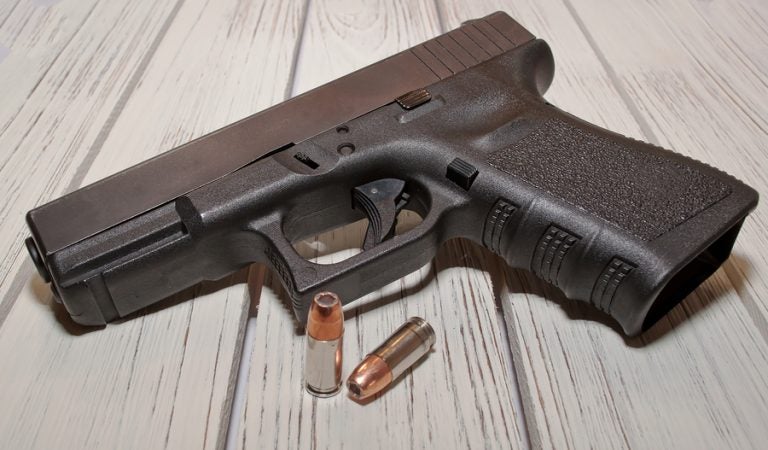 Pennsylvania's Legislature has passed a bill that would force those convicted of domestic abuse to give up their guns more quickly — and make them harder to get back without permission.
Gov. Tom Wolf has said he plans to sign it. And, when that happens, it will be the first time in years Pennsylvania has tightened a gun law.
Currently, once an individual is served with a final protection from abuse order or is convicted of domestic violence in the commonwealth, he or she has 60 days to give up any firearms. Those guns can go to family and friends for safekeeping.
Once Wolf signs House Bill 2060, though, that time frame will shrink to 24 hours. And guns can be held only by police, lawyers, or licensed firearm dealers.
In the final Senate debate, a few opposed the measure.
Sen. John Eichelberger, R-Blair, said he could almost support it. But he was concerned that the rules on who can hold relinquished weapons are too strict.
"There's a lot of people concerned that we've gone maybe a little too far with this bill," he told Senate colleagues.
Eichelberger sponsored an amendment that would have broadened the list of possible gun safekeepers to include anyone who isn't related to the person giving up the weapons.
It failed decisively.
Sen. Robert Tomlinson, R-Bucks, argued that the amendment is about "making sure firearms don't get back into the hands of anyone who might cause danger to anyone." He said he doesn't think that "just leaving these firearms with a friend provides that security."
Ultimately, the underlying bill passed easily, without amendment. The five nays came from western conservatives.
The proposal had been in the works for years. After two recent school shootings, however, a number of gun-restricting bills were thrust into Pennsylvania's legislative limelight.
This is the only one that has passed.
WHYY is your source for fact-based, in-depth journalism and information. As a nonprofit organization, we rely on financial support from readers like you. Please give today.