Biden campaign sees 'clear path to victory,' shrugs off expected Trump court challenges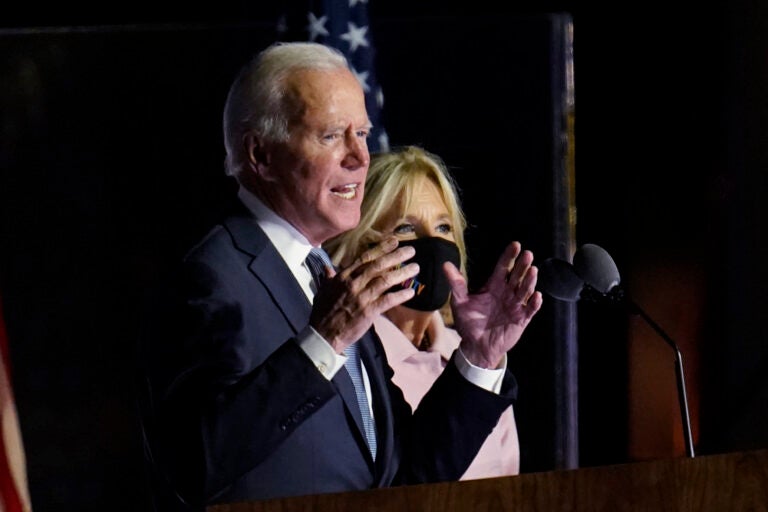 Votes are still being counted in a handful of states, including Pennsylvania, but leaders of Joe Biden's presidential campaign exuded confidence Wednesday in predicting victory over incumbent President Donald Trump in the 2020 general election.
Biden's team also said it's ready to rebuff any legal challenges by Trump and fellow Republicans.
Biden campaign manager Jen O'Malley Dillon exhibited a breezy confidence during a morning Zoom call with reporters.
"We believe we have a clear path to victory," she said. "By this afternoon we expect that the vice president will have leads in states that put him over 270 electoral votes."
"We are on track to win in Michigan by more than Trump did in 2016, to win in Wisconsin by more than Trump did in 2016, to win in Pennsylvania by more than Trump did in 2016, and we flipped one of his states, Arizona, and congressional districts, in Nebraska."
O'Malley Dillon shrugged off the big lead Trump currently holds in Pennsylvania, saying the vote in Philadelphia and surrounding suburbs should carry Biden to victory in that key swing state.
"We see 1.4 million outstanding ballots that will be counted in the coming days, most of them projected to be from Democrat-heavy areas and mail-in voters,'' she said. "We expect that these votes will more than overcome Trump's 600,000 vote margin that he's carrying right now. We expect that the total count will be through by tomorrow afternoon, evening."
Biden adviser Bob Bauer said that any challenge Trump tried to make to the U.S. Supreme Court would be "laughably without merit."
Bauer also derided the president's early morning proclamation that vote counting should be stopped and he should be declared the winner.
Continuing to count all the ballots "is far from abnormal and inconsistent with law and required by the Constitution,'' he said.
The campaign's confidence echoes Biden's comments early Wednesday morning before a drive-in crowd of supporters in Wilmington. "We're feeling good about where we are," he said in a 12:40 a.m. speech that lasted little more than three minutes. "And by the way, it's going to take time to count the votes, but we're going to win Pennsylvania," he said to the sound of lots of car horns of support.
The stage area at the Wilmington Riverfront that was set up for Biden's election night festivities remains in place. It's not known if Biden will return there for another appearance.
Democratic presidential candidate Joe Biden made a campaign stop in Northwest Philadelphia on Election Day. (Kimberly Paynter/WHYY)

Laurel Peterson (left) and Jason Hartwig are Mt. Airy residents who support Joe Biden. Hartwig said voting in this election is more important than anything he's done before. (Kimberly Paynter/WHYY)

Neil Porter is a canvasser who said he'd be knocking on doors until 7 p.m. on Election Day. (Kimberly Paynter/WHYY)

Supporters of Democratic presidential candidate Joe Biden gathered to hear him speak in Philadelphia. (Kimberly Paynter/WHYY)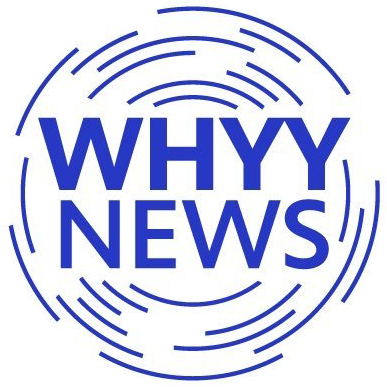 Get daily updates from WHYY News!