Biden calls for police reforms, says protests are a 'wake-up call'
In his first public appearance outside of Delaware in months, Biden said he would "seek to heal the racial wounds" in a speech from Philadelphia's City Hall.
When former Vice President Joe Biden launched his presidential campaign in Philadelphia in April 2019, he said the race would be a "battle for the soul of America."
After several days of protests and unrest following the death of George Floyd at the hands of Minneapolis police, Biden returned to Philadelphia and spoke on that same theme Tuesday morning during an address at Mayor Jim Kenney's reception room inside City Hall. Kenney and other elected officials attended the speech.
Biden said Floyd's final words of "I can't breathe" echoed the voices of other Black men who have died during confrontations with police. He said there's millions of others facing racial and economic injustice repeating those same words throughout their lives. "It's a wakeup call to our nation," Biden said.
"The country is crying out for leadership. Leadership that can unite us. Leadership that brings us together. Leadership that can recognize pain and deep grief of communities that have had a knee on their neck for a long time."
Biden said while there's no place for looting or destroying property, nor is it acceptable for police to escalate tensions or resort to excessive violence. "Bad cops should be dealt with severely and swiftly. We all need to take a hard look at the culture that allows for the senseless tragedies that keep happening," he said.
He called on Congress to act quickly to approve real police reform, including legislation prohibiting the use of chokeholds. Other reforms include stopping the transfer of weapons of war to police forces and improved oversight of police. "No more excuses, no more delays," Biden said. "It's time to pass legislation that will give true meaning to our Constitutional promise of equal protection under the law."
Biden added that he plans to create a national police oversight commission in his first 100 days in office. "We need each and every police department in the country to undertake a comprehensive review of their hiring, their training, their de-escalation," he said.
Biden scorned President Donald Trump's photo-op outside St. John's Church near the White House on Monday. U.S. Park Police and National Guard troops cleared Trump's path to the church of protestors with the use of tear gas. Outside the church, which suffered a small fire over the weekend, Trump held up a Bible and made brief remarks.
"I just wish he opened it once in a while instead of brandishing it," Biden said. "If he opened it, he could have learned something: that we're all called to love one another as we love ourselves." Biden called that biblical commandment "the work of America," which he said Trump was not interested in doing. "Instead he's preening and sweeping away all the guardrails that protect our democracy." Biden also suggested Trump open the Constitution as well, pointing to the First Amendment's provisions for "the people peaceably to assemble, and to petition the government for a redress of grievances."
Biden said Trump's use of Twitter adds to the problem and increases tension. "When he tweeted 'when the looting starts, the shooting starts,' they weren't the words of a president. They were the words of a racist Miami police chief in the 1960s," he said. "Donald Trump has turned this country into a battlefield driven by old resentments and fresh fears. He thinks division helps him."
True American justice includes economic justice, Biden said. His campaign plans to unveil details of his platform to expand economic justice and opportunity in the coming weeks. A component of that platform includes an expansion of President Barack Obama's signature program, the Affordable Care Act.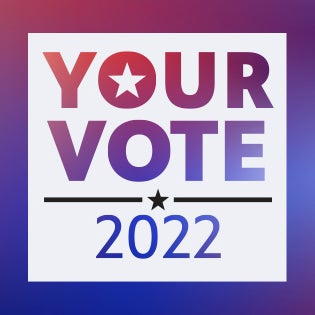 Your go-to election coverage
WHYY is your source for fact-based, in-depth journalism and information. As a nonprofit organization, we rely on financial support from readers like you. Please give today.