Police and FBI are searching for a man who robbed a Pennypack bank at gunpoint yesterday afternoon.
A man entered the First Republic Bank at 8764 Frankford Ave. shortly after 3 p.m. and pointed a gun at one of the tellers. He made off with an undisclosed amount of cash.
View photos of the suspect below.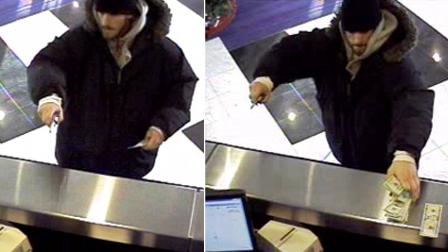 Authorities are looking for a man whom they say is a 6-feet 2-inch tall white male in his 20s or 30s with a stocky build and a thin beard and mustache. He was wearing a black knit cap, a gray hoodie and a gray hooded jacket. Anyone with information is urged to call 215-418-4000. The suspect could be armed and dangerous.