Autism advocacy groups urge vaccine priority as caregivers worry
Caregivers must take steps to make sure those with limited communication and social skills stay safe because other conditions put them at higher risk.
Listen
1:21
Icylee Basketbill's 15-year-old daughter Kyaira has been out only twice in the last 11 months. Because she struggles with social skills in verbal language and expressive language — issues that would make it impossible for her to communicate if she were to experience COVID-19 symptoms — Basketbill makes sure Kyaira is home at all times, to be on the safe side.
"She doesn't have a lot of conversations, but she sees the news," said Basketbill, the family and community liaison for the Philadelphia Autism Project. "I'm so stressed out because these kids are scared, you know, the ones with disabilities that don't know what's going on."
Since the start of the pandemic early last year, caregivers have gone to great lengths to make sure their loved ones with intellectual or developmental disability and/or autism spectrum disorder limit their exposure to the coronavirus. Many in the autistic community continue to feel pushed aside despite being at high risk for severe illnesses.
According to Francine Hogan, director of the PA Family Network of Vision for Equality, 80% of people suffering from intellectual disability and autism are supported at home by family, and 30% are cared for by individuals who are over 60 years old.
"We are really experiencing a lot of regression in our loved ones," said Hogan. "About 10% of all people with intellectual disability and autism are dying with COVID, this is not the time to leave the vulnerable behind."
Hogan's 20-year-old son, who is on the spectrum, has been able to receive the vaccine because he has asthma, but she thinks that, on the whole, the autistic community has been forgotten in emergency plans. She is advocating for all individuals who are on the spectrum to receive priority access to the vaccine.
But Hogan is not the only one urging priority access to vaccinations for people with ASD. In December, the national organization Autism Speaks, along with several other disability advocacy groups, argued in a joint statement for priority access to vaccines for all people with Intellectual Disability and Autism.
"For someone with autism and limited communication skills or behavior challenges common in autism, protection afforded by the vaccine can have an immeasurable impact," Angela Geiger, president and CEO of Autism Speaks, said in a statement.
On Jan. 27, Autism Speaks, the largest autism advocacy organization in the United States, hosted a live web panel featuring Dr. Georgina Peacock, director of the Centers for Disease Control and Prevention's Division of Human Development and Disability, and three other experts. The speakers answered questions about COVID-19's impact on the autistic community and addressed misconceptions about vaccines.
Christopher Banks, president and CEO of the Autism Society of America stressed the importance of widespread vaccinations for the autistic community. Panel moderator  Stuart Spielman, Autism Speaks' senior vice president, advocacy, noted that people with disabilities were actually included in the vaccine trials.
Alison Singer, president of the Autism Science Foundation, blamed the branding of vaccine development as "Operation Warp Speed" for some people's hesitation about being vaccinated, and offered the public assurances that thus far, there had been no effects of autism after getting the shot.
Peacock noted that disability alone may not be related to higher risk for getting COVID-19 or severe illness, but that adults with disabilities are three times more likely than adults without disabilities to have heart disease, stroke, diabetes, or cancer.
That fact alone is why people with autism spectrum disorder deserve priority access to vaccines, according to Andy Shih, senior vice president of public health and inclusion for Autism Speaks, who did not participate in the panel.
"There are lots of competing interests. It's really a matter of trying to rise above the static, trying to collect the information of the increased risk of people in the community," said Shih.
But the lack of information available on the effect COVID-19 has had on people with ASD is an issue across the board.
"We don't yet have good data on how COVID specifically has impacted the autistic population in Philadelphia," said Lindsey Shea, director of the Policy and Analytics Center at the A.J. Drexel Autism Institute.
Shea said that after private data examinations conducted in very few states, it appeared that individuals with intellectual disability, developmental disability, and autism did indeed experience more adverse complications from COVID-19 than their counterparts who did not have those diagnoses.
"We still need to understand what the vaccine does to support people on the autism spectrum who are either in schools or adults trying to live their lives and [in] communities, just like we all are, with or without paid support, to be safe, and how are autistic individuals interpreting the vaccination guide."
With limited research and immunization, Icylee Basketbill worries about her daughter and said she will continue to advocate for all people with autism spectrum disorder and intellectual or developmental disabilities who are stuck at home confused and scared.
"If folks are not sure what to do," she said, "I really hope they are being directed to the right resources, reach out, and really learn the right information the safe way."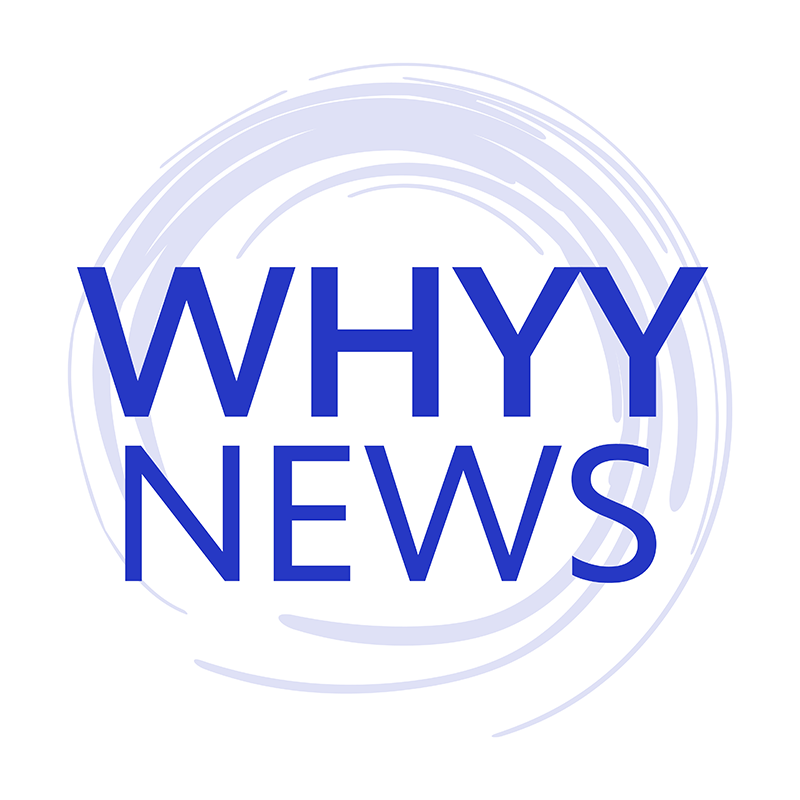 Get daily updates from WHYY News!
WHYY is your source for fact-based, in-depth journalism and information. As a nonprofit organization, we rely on financial support from readers like you. Please give today.