Atlantic County looking to expand aviation industry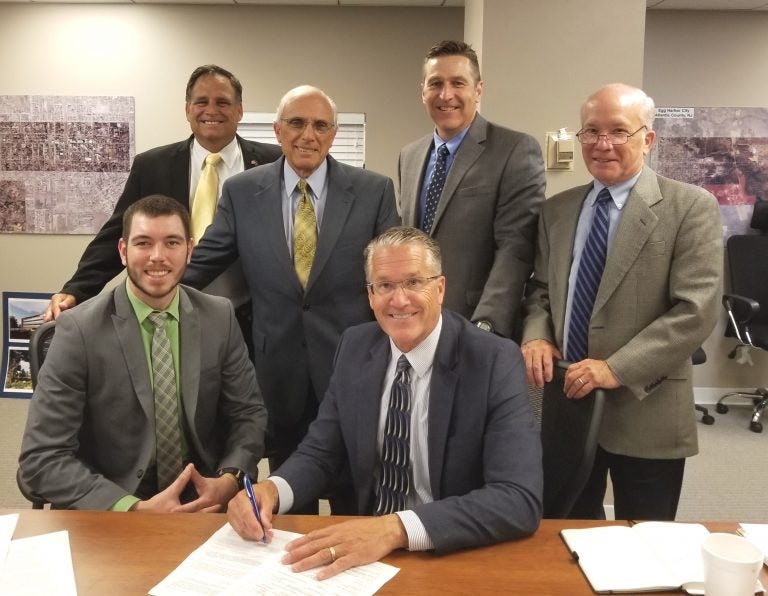 An area outside Atlantic City could evolve into an aviation hub with the help of a federal grant.
The Atlantic County Economic Alliance has been awarded a $120,000 federal Rural Business Development Grant to create a detailed strategy for the development of the aviation district surrounding the Atlantic City International Airport.
Officials want to build up the area as a place for good jobs that are not in the tourism business, said Lauren Moore, ACEA executive director.
"We want to insulate ourselves from the downturns of tourism and gaming here by diversifying our economy with quality jobs," Moore said.
The ACEA has been working for the passage of legislation to designate this area as a Garden State Growth Zone with competitive incentives for businesses that relocate within a 1-mile radius of the airport. Passed by New Jersey's Senate and Assembly in June, the legislation now awaits the governor's signature.
Another benefit of the aviation district is its location within a qualified Opportunity Zone that provides tax advantages for new investment and development. According to Moore, it is in one of eight census tracks in Atlantic County approved earlier this year for participation in the federal program.
The program allows investors to temporarily defer payment of federal income tax on realized gains if the gains are invested in a qualified Opportunity Fund.
 Another goal of the effort is to bring in an air cargo operation — and even possibly a maintenance and repair facility for aircraft to Atlantic City International Airport because of its oversized 10,000-foot runway.