As N.J. ramps up vaccination effort, officials decry lack of federal drug supply
Ask us about COVID-19: What questions do you have about the current surge?
Although the mood was celebratory as officials spoke outside New Jersey's second vaccination mega-site Monday, they also hammered the federal government for sending just a fraction of the supply they could use to inoculate Garden State residents.
"We're ready. You can see that if you go inside," said Senate President Steve Sweeney in front of the makeshift facility inside Rowan College of South Jersey in Sewell. "The state of New Jersey is ready to inoculate its residents."
But Sweeney and others bemoaned the fact that New Jersey's two mega-sites — and another four planned — only had enough vaccine supply to inoculate about 1,000 people per week. The mega-sites have the capacity to vaccinate between 2,000 and 3,000 people per day, officials said.
Still, the state is prepared to vaccinate a broader swath of the population once it receives more doses from the federal government, officials said.
"When we finally get a level that we know we can deploy more broadly and more aggressively, we don't want to be caught flat-footed not having the distribution sites up and running," Gov. Phil Murphy said.
The Sewell facility and a second mega-site in Morris County opened Friday and were vaccinating people by appointment only. Another four mega-sites are planned but officials didn't say when they would open.
Those eligible for vaccination in the Garden State right now are paid and volunteer frontline health care workers, long-term care facility residents and staff, police, and firefighters.
New Jersey has administered about 215,000 vaccine doses so far, according to its online dashboard. The Centers for Disease Control and Prevention says that the state has received at least 651,000 doses from the federal government. A lag in reporting and a wariness by some people to get the shot around the holidays contributed to the discrepancy, officials suggested.
Any misgivings did not stop hundreds of residents from lining up outside the Sewell mega-site Monday morning, as workers inside began processing what were the first doses of vaccine administered in South Jersey on a mass scale.
Near the front of the line for a shot was Heather Joyce, a teacher at the Gloucester County Special Services District. (The Gloucester County Health Department also offered vaccines to county employees who volunteered to work at the site, a Department of Health spokeswoman said.)
"My daughter and her husband and the children had [coronavirus], and I couldn't even see them over the holidays," said Joyce, who was hopeful for a future without the virus.
"I haven't seen my grandchildren in Vermont in a year. New Jersey is a hot spot — I don't want to bring anything up to them," she added.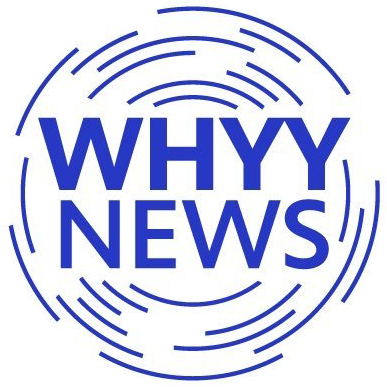 Get daily updates from WHYY News!