As more kids go back to day care and preschool, pediatricians see an uptick in visits
With little ones in group learning settings again, those runny noses and ear infections are starting to come back too, doctors say.
Listen
1:00
Pediatricians and medical specialists say they're seeing a rise in sick visits and wellness checkups for children over the past month, now that kids are spending more time in social settings. With more little ones in day care and in-person preschools, they say, families are anxious to get their children checked for common illnesses that typically spread in groups — and that have been on the decline in the past year because of pandemic restrictions.
"We have to remember that things like respiratory syncytial virus [RSV] and parainfluenza viruses that are starting to come back can actually prove to be more serious for little kids," said Dr. Katie Lockwood, a pediatrician at Children's Hospital of Philadelphia Primary Care. "Although we're all afraid of COVID, we should also be afraid of some of these viruses. It's really important that we keep kids as healthy as possible."
At CHOP, Lockwood said — as is the case at hospitals across the country — doctors are seeing a rise in RSV cases, which she noted is particularly dangerous for young infants and younger children with asthma. RSV is a common virus that causes mild, cold-like symptoms. According to the Centers for Disease Control and Prevention, most people who get RSV infections will have mild cases and recover in a week or two. Some people are likely to develop a more serious RSV infection and should be hospitalized.
Over the last year, Lockwood said, she noticed fewer children coming in, which she believes is due to the social distancing, masking, and hand hygiene that kids were learning to take better care of. But now, with more children in in-person learning settings again, she is seeing more cases of strep throat and common colds, and an increase in kids coming into the emergency room and staying overnight.
Dr. Tara Berman, a pediatrician at Nemours duPont Pediatrics, said many families chose not to come in over the last year as a way to minimize exposure to the coronavirus, but that led to kids becoming delayed in their wellness and vaccine schedules. Berman urged that parents be sure to get kids who are 12 and older vaccinated for the coronavirus, as the CDC recommends, and that parents take children of all ages to get their flu shots in the fall.
At St. Christopher's Hospital for Children in Philadelphia, pediatricians typically saw anywhere between 45 and 80 kids a day prior to the pandemic, said Dr. Daniel Taylor, a pediatrician there. Through the lockdowns and after, he said, doctors were seeing about 20 kids a day.
Over the past two to three weeks, however, they're getting between 40 and 50 children a day, he said.
"I think parents just feel a lot more comfortable coming back to the doctor, where most of what we do is reassurance," said Taylor. "It's just telling the parent that they're doing the right thing and we're glad that they came in, and just talking to them about how the body typically takes care of itself."
Though St. Christopher's has been at full capacity in terms of kids coming in for wellness checks over the past six months, Taylor said it has definitely seen an increase in sick visits in the last four weeks. Schools are actually some of the safest spaces in the world for kids, he said, noting that COVID-19 transmission is very low at schools and day care centers. He added that most of those still require children to wear masks, except for those under the age of 2.
Ear infections: They're back
And with more younger kids back in group settings, one of the more common early childhood ailments is making a comeback too: ear infections. Although they typically occur in children between 3 months and 3 years old, ear infections are also common in kids up to 8 years old. The CDC says some ear infections may be caused by a cold or the flu.
Pre-pandemic, back in 2019, St. Christopher's treated just under 4,000 patients with ear infections.
Berman said the first line of treatment for ear infections is antibiotics. If children have multiple ear infections in a short period, or experience enough of them that it affects their hearing ability or causes speech delay, doctors may use ear tubes as a treatment option.
According to a recent study, researchers at UPMC Children's Hospital of Pittsburgh found that antibiotics were just as effective in curing ear infections as tympanostomy-tube placement, or ear tube surgery, which can drain fluid from the middle ear, prevent future infections, and help a child hear properly again.
"The whole treatment is designed at buying time because the child will eventually outgrow this," said Dr. David Zwillenberg, an otolaryngologist (ears, nose, and throat specialist) at St. Christopher's. "So the tubes stay in between 6 months and 2 years, and then generally the eardrum undergrows the tube and forces it out."
Zwillenberg said he has seen a 40% increase in pediatric visits over the past two months.
"We need to get people back in and get the kids evaluated and taken care of for ear infections and for everything else," said Zwillenberg "Care deferred is care denied."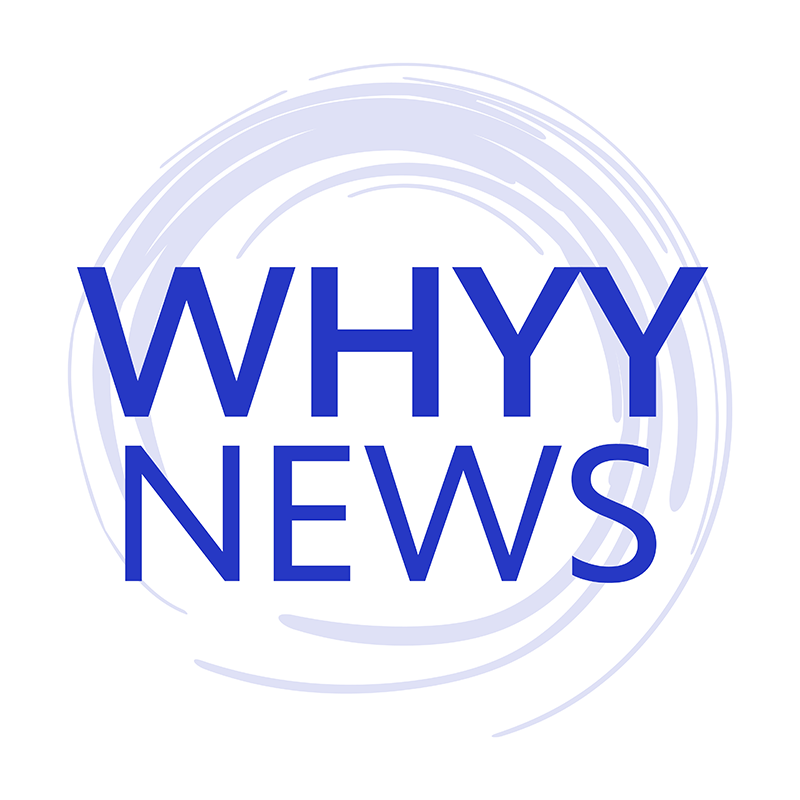 Get daily updates from WHYY News!
WHYY is your source for fact-based, in-depth journalism and information. As a nonprofit organization, we rely on financial support from readers like you. Please give today.