As Ben Carson signals fair housing rollback, advocates call on Mayor Kenney to put forward a 'bigger and bolder vision'
West Philadelphia resident Vivian Bailey, 76, spent much of the second half of 2017 couchsurfing. For the prior two years, he'd been a resident of the Penn Wynn building in Wynnfield, a quiet, leafy neighborhood on the city's western border. But last May, the owners of the building decided to extensively renovate, displacing many of the residents who relied on Section 8 vouchers to pay their rent.
Bailey served in the army during the Vietnam War, and with the help of the Veterans Administration, he began looking for new housing last summer. University City was his goal and, specifically, an apartment on 41st Street between Baltimore and Woodland Avenues, a bucolic block of Victorian-era townhomes that have been carved into multi-family dwellings. Bailey found himself drawn to the gentrifying area's excellent transit access and close proximity to businesses and services, which include the VA Hospital, just a few blocks away.
Bailey reached the real estate company managing the apartment he was eying, and a broker agreed to give him a tour. All signs were a go. Until the broker found out that Bailey gets by on Social Security payments and rental assistance from HUD. When Bailey arrived for his tour, no one was there to meet him. The broker stopped returning his calls.
"They rented it to students instead," says Bailey.
The veteran tried other places in University City, but couldn't find anyone to take his voucher. Instead, after months of sleeping on the couches of friends, he settled on an apartment in East Parkside, an overwhelmingly African-American neighborhood pocked with vacancy. The transit access isn't as good, with only the 15 trolley route, which does not go to Center City and a bus that gets him to his hobby–volunteering abroad the Gazela, a tallship on the Delaware River–with much less rapidity than its counterparts in University City. The nearest grocery store is a 25-minute walk away, a far from cry from University City, where he would have been a ten-minute walk from multiple fresh food options.
"Every unit I contacted seemed to be denying everyone who has a veteran's voucher access to their property," says Bailey. "I was on my last nerve."
The experience was frustrating enough for Bailey to call a lawyer. Discrimination against people who rely on rental assistance is, after all, illegal in Philadelphia, though the prohibition is seldom enforced.
"Something is wrong," Bailey says. "I believe that they are redlining, that the entire University City area is not admitting anyone with a Section 8 voucher."
Another blow to fair housing
In 1968, days after Martin Luther King Jr. was assassinated, President Lyndon Johnson signed the Fair Housing Act to desegregate neighborhoods across America. But it proved so politically explosive, that the federal government gave up on enforcing it.
Then in 2015, President Barack Obama passed a new regulation requiring cities to proactively incorporate the 1968 law into their housing and planning policies.
If they didn't pursue desegregation and opening access to opportunity, the Department of Housing and Urban Development (HUD) could, in theory, strip federal funds from them. (Few advocates believed they would, however, no matter who won the presidency in 016.)
Now President Trump's HUD secretary, Ben Carson, is delaying the implementation of Obama's rule. The move will make it even harder for people like Vivian Bailey to get the access to housing promised to them 50 years ago, says Megan Haberle of the Poverty & Race Research Action Council. "It is sending a signal that HUD doesn't see anti-discrimination and desegregation as a priority."
In Philadelphia, Carson's action comes as a blow to city officials and other housing advocates who had already taken steps to follow through on the rescinded rules, codified by the Obama administration under a bureaucratic tongue twister—Affirmatively Furthering Fair Housing (AFFH).
Narrow in scope yet ambitious in goal, the regulation compelled cities to confront segregation and other barriers to fair housing in their planning and development policies. The means to that end: new analysis and assessment of patterns of segregation, racially concentrated areas of poverty, disparities in access to amenities such as transit and high-performing schools and disproportionate housing needs. To advocates of the new policy, including Mayor Jim Kenney and his appointees, the fresh data would enable enforcement of civil rights law that had gone unpoliced for too long.
In late 2016, after the city had largely completed its fair housing report, and as the reality of the incoming Trump administration sank in, Kenney's team promised to stand by the AFFH results.
"Regardless of what happens at the national level, we have collected all of that data at the local level to get a clear picture of what's going on here," said Anne Fadullon, director of Planning and Development for the City of Philadelphia, "If it isn't important at the national level, it'll still be important at the local level and will still inform a lot of the decisions we make."
But even as local officials and housing advocates agree that the Obama-era regulations are a step in the right direction and should not be revoked, no one believes AFFH's mandated assessment alone can solve the problem of housing segregation.
While Philadelphia may be a leader among cities in compliance, interviews with a dozen people knowledgeable about the AFFH process indicate that fulfilling the mandate hasn't yet yielded the outcomes that many hoped to see. Many interviewed pointed out that new regulation had no funds attached to it, leaving cities with a deeper understanding of the problems but no more money to solve them.
"I don't think we saw a lot of changes in the first year," says Beth McConnell, Policy Director for the Philadelphia Association of Community Development Corporations. "But it's too soon to say. Without additional resources coming from any source, and with a constant fear of cuts from the new administration, it wasn't a great time to develop new programs or compel changes to how the city allocates community development resources."
Adding to the challenge was a key personnel issue: Midway through 2017, Kenney's Deputy Director of Housing and Community Development, Fred Purnell, quietly stepped down. The city hasn't publicly issued a job posting for his position.
Following a turbulent year where Jim Kenney's mayoral administration has expended much of its political capital on its $500 million Rebuild initiative and the soda tax that will fund it, desegregation remains a policy goal often praised and seldom pursued in a concentrated and meaningful way. Just as it has been for across America for most of the last 50 years.
Halting Progress
Thousands of Philadelphians have experienced the same kind of housing discrimination as Vivian Bailey. For that reason, the city's AFFH report talks extensively about increasing mobility for Section 8 voucher holders.
But little, if anything, has been done to address these concerns in the wake of the fair housing report. The Philadelphia Housing Authority, which allied with the city to implement the HUD regulations, already had a small program to help Section 8 voucher holders move to "high opportunity areas" in the city limits. But after an ambitious start, which was stymied by suburban authorities, to date it has only helped 115 families. (There are 17,000 voucher holding households in Philadelphia and tens of thousands more on the waiting list.)
The program continued in 2017, helping an additional 14 families, but it wasn't expanded or altered because of Obama's regulation.
"No, we haven't had any specific budgetary changes resulting from AFFH policy changes," says Kelvin Jeremiah, President and CEO of the Philadelphia Housing Authority. "Much of what we've done is just incorporating fair housing components into the work we were already doing. And despite HUD, we plan to continue implementing the plan."
Another Obama-era policy intended to help low-income voucher holders move out of areas of concentrated poverty could result in some changes in Philadelphia, but the housing authority is still researching the option and hasn't enacted it yet. (The Carson administration tried to halt that policy reform as well, but was forced to reverse by a federal court.)
The political battles haven't been restricted to the national stage. During the AFFH process, the housing authority came under pressure from Hispanic and Asian community groups who argued that its tenant rolls, and even its waiting lists, do not reflect the racial composition of poverty in the city. No changes have been made since and PHA's internal demographics haven't been updated since before the AFFH process.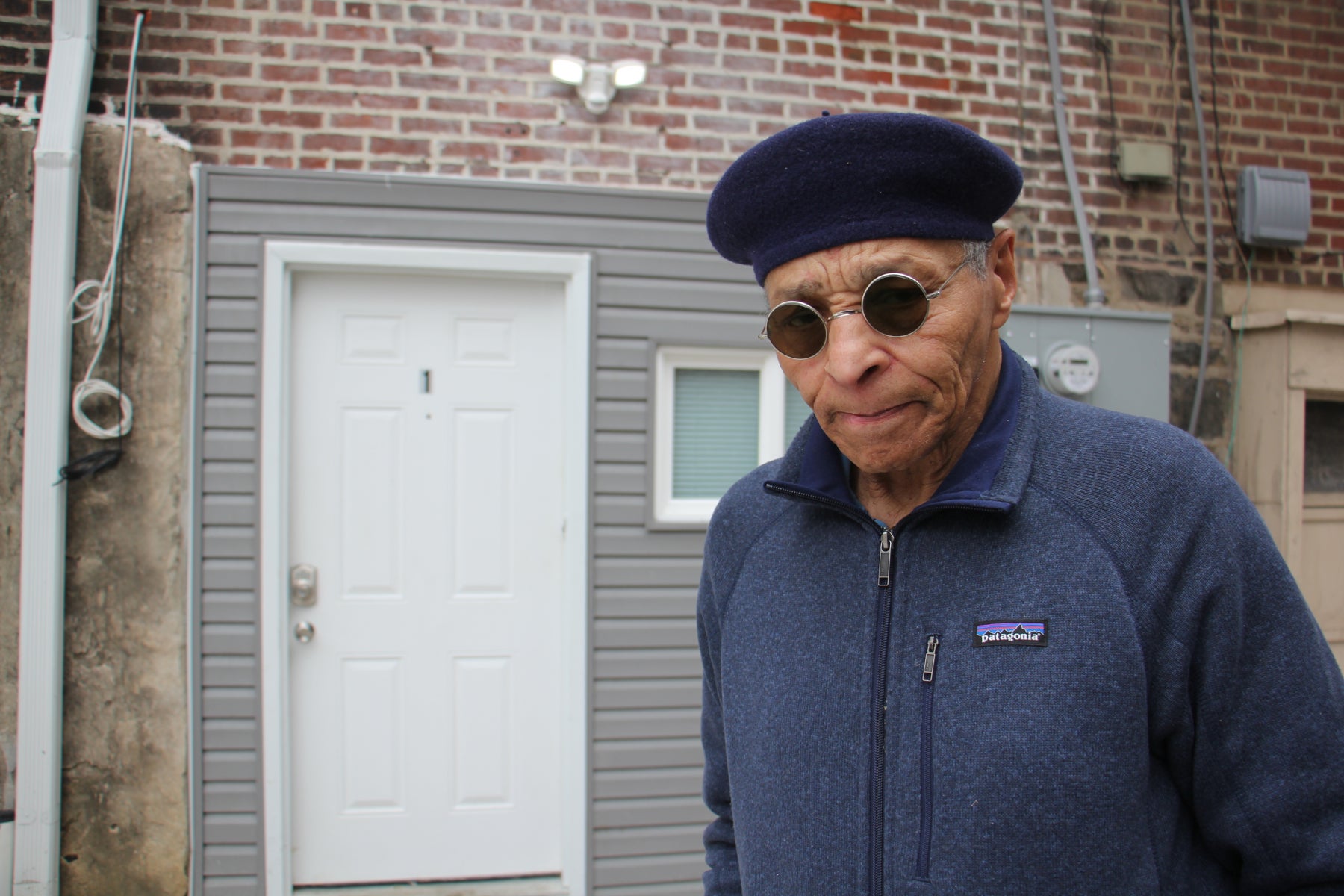 Wanted: a unified strategy
Paul Chrystie, a spokesman for Philadelphia's Division of Housing and Community Development, told the New York Times earlier this month that producing the fair housing assessment helped city officials better understand the positions of community residents and various players such the banking industry, the transportation sector and education officials. "One important thing they learned was that residents did not want to move from their distressed neighborhoods, but wanted to see them improved, he said. That led to programs to expand pre-K and to improve libraries, parks, and recreation centers," wrote NYT reporters Emily Badger and John Eligon. In response to PlanPhilly's questions about the federal regulation's impact on the city's housing policy, Chrystie sent a lengthy list of every housing-related initiative pursued in the last year.
"I would note that we did not start from scratch, and many city policies already supported AFH goals," wrote Chrystie. "Those housing policies that support AFH goals and are continuing, such as housing counseling, settlement assistance, job training, and accessibility requirements in RFPs, are not listed here. In addition, not every new example is included in this list."
Most housing advocates interviewed for this article agree that the administration led the way on a number of key goals included in the assessment. The creation of a new mayoral task force on eviction and various measures taken to reduce homelessness earned praise from advocates. Kenney's administration has also seriously the threat of expiring affordability requirements, which were highlighted in the AFFH process, allocating resources to identifying and preserving units that are in danger of reverting to market rate, observers say.
But many of the policy initiatives listed in Chrystie's email originated with City Council. For instance, it was Councilwoman-at-large Helen Gym's line in the budget that gave a $500,000 to boost legal aid for tenants and Council President Darrell Clarke championed a $100 million bond for home repair program.
Many observers, especially from the real estate industry, have complained that every Council member seems to have a housing initiative and there is no unifying strategy.
McConnell isn't critical of the Council efforts, but she says there is still an opportunity for the mayor to unify council efforts under a more ambitious fair housing strategy
"The AFH did not come with more money from HUD, so it is very unreasonable to expect the Kenney administration would have gone through this process and then magically found a new pot of gold at the end of the rainbow," says McConnell. "There is still time for the mayor to offer a bigger and bolder vision on housing and segregation. We really think it's time for them to lead more in these areas."
Others say that while more action from City Hall is welcome and needed, people working within neighborhoods are making progress.
"I see movement even if it isn't folks at the top level," says Rasheedah Phillips, who is the managing attorney of Community Legal Services' Housing Unit. "There are now a lot of folks on the ground having these conversations. I think it's been positive and I've seen some impact from it. It's hard to realize a big accomplishment in a year, or even a decade, so I think the progress made on it so far has been good. Given the circumstances, I think we are going ok."
One interesting sidenote to Phillip's observation is the fact despite the integrationist goals of the Obama regulation, the policies that have grown out of the Philadelphia process are not explicitly related to reducing segregation. Instead, the goals in the AFFH plan that have advanced are related to aid for low-income tenants or home repairs in poor neighborhoods. Councilwoman Maria Quiñones-Sánchez's inclusionary zoning bill came the closest to pursuing an explicitly anti-segregation agenda but it was eventually stripped of language to incentivize the construction of affordable housing in wealthier areas, and there was no organized opposition to that move.
Even as measures like inclusionary zoning stall, the city, and the housing authority remain legally bound to follow through on the goals laid out fair housing assessment. Carson's order placing a hold on the regulation specifies that those who have already submitted a plan "must continue to execute the goals."
In theory, jurisdictions could be denied federal funding if that execution doesn't happen.
But there is little to compel Philadelphia, or any other locality to take the regulation more seriously. No one expects this HUD administration to punish local jurisdictions for failing to follow through on Obama-era regulations.
"Does it matter if they write a good report," asks John Logan, a Brown University professor who has written extensively about urban segregation. "It matters if HUD holds their feet to the fire and says 'you said you would accomplish this in this time period. Did you accomplish it?' And if they didn't, then you don't get your money….Should they get a pat on the back because they wrote a good report? Maybe. A small pat. But I doubt it makes very much difference on the ground to families who want better housing opportunities one way or another."
Press play to hear Jake Blumgart tell the story on WHYY.
WHYY is your source for fact-based, in-depth journalism and information. As a nonprofit organization, we rely on financial support from readers like you. Please give today.