Art Commission approves rec center improvements, Episcopal Tower awnings
In a brief monthly meeting on Wednesday, the Philadelphia Art Commission granted final approval to just two projects.
In the first application, designers from UCI Architects satisfactorily responded to the Commission's concerns about a planned expansion to the Mill Creek Recreation Center. To specifically address the Commission's comments on the overall heaviness of the design, the new plans call for a lowered parapet, larger windows, and a chevron pattern to jazz up the facade, among other improvements.
Commission chair Sean Buffington said he was pleased with the team's "responsiveness" to the Commission's requests, and noted that the building had been considerably lightened both inside and outside. The revised plan received unanimous final approval from the Commission.
The morning's second project dealt wth a small part of the controversial development — an apartment tower and small office building on land owned by the Episcopal church — at 38th and Chestnut streets. The Commission's purview on Wednesday was limited to a series of proposed awnings over the entrance to the main tower and several ground floor retail spaces.
Robert Graves of BLT Architects answered Commissioners' questions concerning the color, material and weight of the awnings, noting that they had been designed to complement the new building's glass and metal frame and the brown/red brick of the extant cathedral.
Commissioner Emmanuel Kelly observed that the rods connecting the main awning to the building appeared too slender compared to the overall mass of the structure, and Commissioner Robert Roesch suggested that if the angles of the rods were set to better match the angles of the other awnings, the disparity might be minimalized. Commissioner Buffington then suggested wrapping those recommendations up into a motion, and the awning received the Commission's final approval.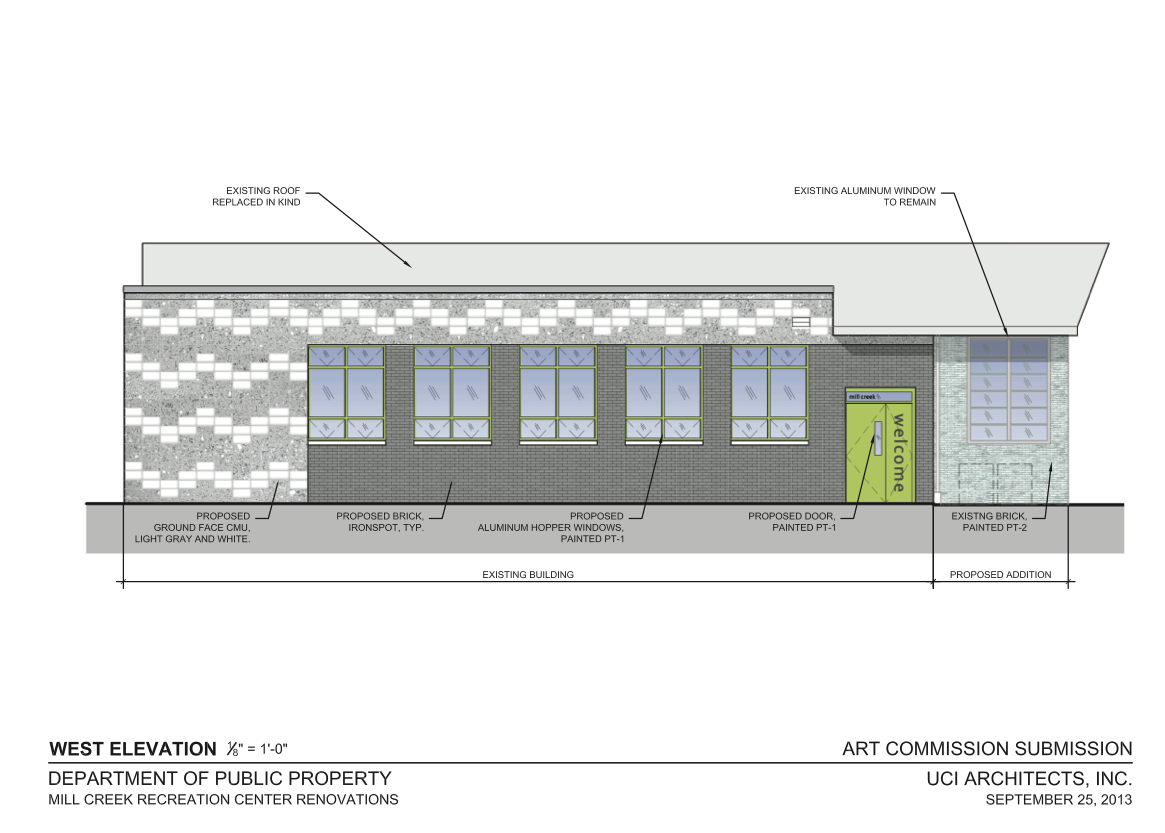 WHYY is your source for fact-based, in-depth journalism and information. As a nonprofit organization, we rely on financial support from readers like you. Please give today.