The history of Philly commerce is emerging from underground along the Delaware River
Before a 25-story complex can be built along the Delaware River, archeologists are digging up the origins of Philly's shipping trade.
Before the Durst development corporation could start building a 25-floor apartment tower on the Philadelphia waterfront at Vine Street, what will be the tallest structure along the river, it first had to give the plot of land over to a team of archeologists.
The land at 300 N. Columbus Boulevard is a known historic site, where some of the first shipping wharfs were built some 300 years ago. But since 1969 it has been paved over as a parking lot.
By law, a developer must allow archeologists to excavate when something of significant historic value is discovered underground. In this case, the remains of a centuries-old wharf was not unexpected. The archeological exploration was built into Durst's development plan from the beginning.
What was not expected was what exactly they would find.
Lead archeologist Joel Dworsky of AECOM, a cultural heritage engineering firm, said he knew this was once a vibrant area for commerce, occupied by shippers and traders. As his team dug down about eight feet into a three-quarter acre pit, they unearthed brick and stone foundations of small shops and offices.
"They were effectively middlemen," he said. "They traded in flour, salt, sugar, barreled meats, produce, stuff like that."
But as the brick skeleton of Philadelphia's 18th and 19th century shipping trade emerged from the ground, Dworsky was surprised to find actual bones.
The team discovered animal bones that had clearly been sheared by a saw. They were found near floorboards coated with a thick layer of cedar chips, commonly used to absorb blood. The team had discovered the killing floor of a slaughterhouse.
"In historical documents we'll get something that mentions they were part of the provisioning trade, but that really didn't click with: they were bringing in herds of sheep and slaughtering them on site," he said. "That, to me, was an activity taking place somewhere else. Yet the evidence suggests that was very much a part of what was going on here."
Another surprise: the presence of children. Among the many pieces of ceramic found was a tiny black bowl made of redware pottery about two inches across.
It is a miniature porringer, a toy.
"Kind of like you'd have a tea set as a kid," said staff archeologist Caitlyn-Jean Ward. "That's what they would have in the 18th century."
It's hard to dig a hole anywhere in Philadelphia without finding an old pottery shard or a cut iron nail, but this large excavation on what was one of the city's earliest trading markets makes 300 N. Columbus a unique opportunity.
"It tells the story of Philadelphia mercantilism," said Ward. "People are importing these goods to be used every day, like we do when we go to the store. This is how they got their stuff: they would import it on a ship, pick it up at the wharf or get it on a carriage, and then use it in their households."
That story is beginning to be told on a website dedicated to the dig.
The artifacts – including local redware pottery, important porcelain from China, ship making tools, glassware, peach pits – form a physical record that can be read against the written historic record. Between the two, Dworsky can better tell the story of what happened here and its impact on the city.
"They all come together to form the narrative interpretation of the site," he said. "I rely as heavily on historic insurance records as I do on the artifacts that come out of the ground. They speak to each other as part of the back and forth that helps inform our understanding of what it is we're looking at."
The pit is not the whole story of this site, but it will be the only one told for now. The northern half of the development plot is believed to contain even older, more sensitive remains of a wharf built in the 17th century by James West. Smaller excavations in the past revealed remains of a slip used to build ships.
But that portion of the lot will not be built upon. Instead, the Durst Organization plans to put a public park there, which will not require extensive excavation.
"It's going to stay in the ground," said Julia Limongello, director of Philadelphia projects for the Durst Organization. "The best archeological practice is to preserve in place in the ground. The water table is pretty high here. This all used to be the river. It's well preserved in the water. Keeping it in place is the best thing that we can do from an archeological standpoint."
Everything discovered on the site, including brick foundations and lumber, will be removed, cataloged, and reviewed by the Pennsylvania Historical and Museum Commission in Harrisburg. Dworsky said many of the objects will likely be kept locally at regional museums and historical institutions.
Limoncello said the Durst Organization will likely hang onto anything sturdy and substantial – like an anchor, if one is found – to include in the park as a centerpiece.
The excavation resembles a shallow lake, with water pooling at the bottom. That is not due to recent storms: the bottom of the pit is below the underground water table. In fact, the entire property used to be part of the Delaware River, the existing foundations are built on piers. Since the 19th century the land has been filled in and expanded to what is now the river's edge on the other side of Columbus Boulevard.
The dig is scheduled to continue through June, and more surprises are anticipated. In 1850 the entire area burned down due to a massive explosion of saltpeter in a nearby warehouse. Hundreds of buildings were destroyed and dozens of people were killed. Most of what is being recovered now is from the post-1850 rebuild.
Dworsky said the site has an ash burn layer that dates the materials to a specific day. Underneath is another world of artifacts.
"It's kind of that Pompeii mentality," he said. "On our bake ovens, we actually have a charred floor and then burnt roof timbers just laying on it. They just dumped rubble on top and built up. We have nice, intact surfaces."
Dworsky plans to dig down another seven feet or so. To do that, he will bring in water engineers to install a series of wells in the pit and pump out the water table. That could reveal even deeper layers of city history.
Excavations reveal a row of 19th century warehouses at Vine and Water streets. (Emma Lee/WHYY)

Field archaeologist Caitlyn-Jean Ward speaks to visitors during an open house at the site whcih was at various times a shipyard, a market, and a manufacturing site. (Emma Lee/WHYY)

Archaeologist Caitlyn-Jean Ward holds a small porringer, a handled bowl, unearthed at the Columbus and Vine site. This one, made of locally produced redware, was likely a child's toy. (Emma Lee/WHYY)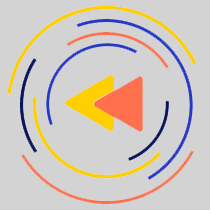 Saturdays just got more interesting.
WHYY is your source for fact-based, in-depth journalism and information. As a nonprofit organization, we rely on financial support from readers like you. Please give today.