Archdiocese of Philadelphia to close two high schools in 2021
John W. Hallahan Catholic Girls High School in Philadelphia and Bishop McDevitt High School in Wyncote will shutter due to declining enrollment.
Two area Catholic high schools will close at the end of this academic year, the Archdiocese of Philadelphia announced Wednesday.
The decision to shut John W. Hallahan Catholic Girls High School in Philadelphia and Bishop McDevitt High School in Wyncote, Montgomery County, comes as a result of their declining enrollment. The schools are operating at 36% and 40% of enrollment capacity, respectively.
"Today is one of great sadness," Archbishop Nelson Pérez said in a statement. "… The closure of any Catholic school is deeply painful, most especially for the students, teachers, faculty, staff, alumni, and supporters so intimately connected to them."
The announcement comes after a sustainability study conducted by Faith in the Future over the summer into the health of the high schools in the five-county Archdiocese of Philadelphia. Faith in the Future oversees operational management of the archdiocesan high schools.
The loss of Hallahan, at 19th and Wood streets in Center City — the oldest all-girls diocesan high school in the country — and McDevitt is huge for Philadelphia area Catholics, as both schools have long histories and strong communities of graduates.
According to the announcement from the archdiocese, the coronavirus pandemic was not the main reason for the school closures, but it "reinforces the need to take immediate action" due to the ongoing uncertainty, especially with in-person versus virtual classes.
In addition, requests for tuition assistance throughout the archdiocese are up 46% from last year, with many in need of aid for the first time ever, putting a severe financial strain on schools dependent on the tuition payment model.
"The decisions announced today were difficult," said Irene Hannan, CEO of Faith in the Future. "We know they have great impact on our families and school communities. Making them now will allow us to continue providing the product our families need and deserve with an eye to strengthening the other schools in the system. Our strong focus is on the future of Catholic secondary education in Philadelphia, ensuring it remains accessible and affordable for all."
The Archdiocese and Faith in the Future say they will work closely with families affected by the closures to create a smooth transition to other high schools in the archdiocesan system. All schools within close proximity to Hallahan and McDevitt are able to accommodate an influx of students for the 2021-2022 academic year, according to the release announcing the closures. Efforts will also be made to transition teachers, staff and administrators to other archdiocesan schools where possible.
Sister Maureen Lawrence McDermott, the archdiocese's chief academic officer and superintendent of secondary schools, said they plan to coordinate with diocesan schools to hold open houses and provide the necessary information to help students make their transfer decisions.
"Individualized transition plans will be created for students, and our faculty and staff are committed to supporting them every step of the way," McDermott said. "Every effort will be undertaken to help families impacted by these closures be in a position to continue their student's education at the archdiocesan school of their choice."
The ongoing pandemic has taken a toll on Catholic school systems and dioceses across the country. In October, the Diocese of Camden became one of the latest to file for bankruptcy, citing revenue losses resulting from the pandemic as well as millions of dollars it paid out to clergy abuse victims.
In April, the Diocese of Camden also announced it was closing five South Jersey Catholic schools at the end of the academic year due to financial issues made worse by the pandemic.
The Philadelphia Archdiocese is no stranger to school closures as a cost-cutting measure. In 2012, four high schools and 49 elementary schools were shuttered due to widening budget deficits and dwindling student populations.
Archbishop Pérez, who came to Philadelphia from Cleveland at the beginning of this year, said he pledges to make sure the "rich legacy of these schools" are upheld.
"I have an obligation to ensure that each of our students is being provided with the best educational experience possible, and that their teachers and coaches are provided with the resources to fulfill that mission," he said. "Given circumstances, those resources were depleting rapidly and could not be restored. My prayers are with all of you and my heartfelt gratitude goes out to our school families for choosing the gift of Catholic education, as well as the faculty, administrators, and staff working each day to provide it."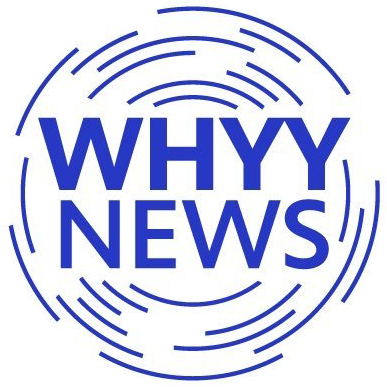 Get daily updates from WHYY News!
WHYY is your source for fact-based, in-depth journalism and information. As a nonprofit organization, we rely on financial support from readers like you. Please give today.